A SOFT SPOT
FOR YOUR NEW HOME
When dreams take flight: the GLEISHARFE NEUAUBING 2 new build development project combines proximity to the city with a healthy distance from the hustle and bustle of the centre. Ideal conditions for all activities from mandatory to emancipated. Work. Family. Action. Recreation. Nature.

This high-quality and attractive residential quarter is being built on the approximately 3.7 hectare site of a former Deutsche Bahn repair shop at Neuaubing S-Bahn train station. The first apartments were ready for occupancy in early 2018 and, with the first phase of our construction already on the home straight, we expect to welcome the next wave of new residents in early 2019.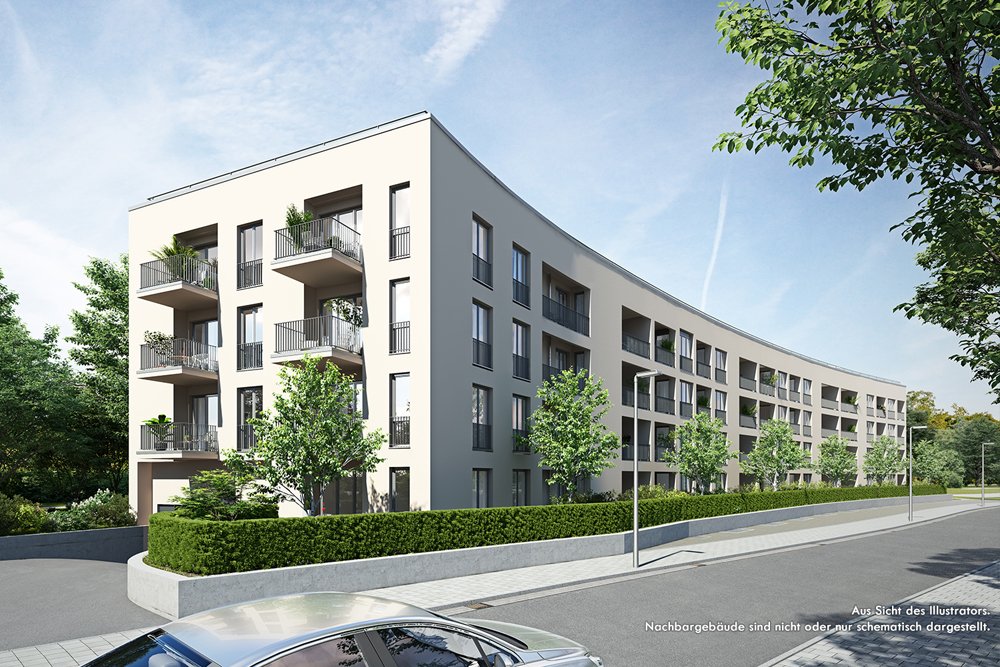 The Basis For Your Journey
The Ensemble
As a GLEISHARFE NEUAUBING 2 resident, you can enjoy modern, clean-lined architecture, plenty of natural light and lots of privacy. Our 51 bright apartments have two to four rooms with living areas measuring approx. 41 m² to approx. 103 m². On the ground floor you can look forward to terraces with small private gardens and, on the upper floors, sheltered loggias or sunny southwest-oriented balconies that invite you to enjoy life on the outside. Wonderful,panoramic Alpine views awaits you on spacious roof terraces that are accessible by stairs from the 3rd floor of the maisonette apartments. Here everyday life can be shaken off no problems with a view into the distance – here you can really enjoy life.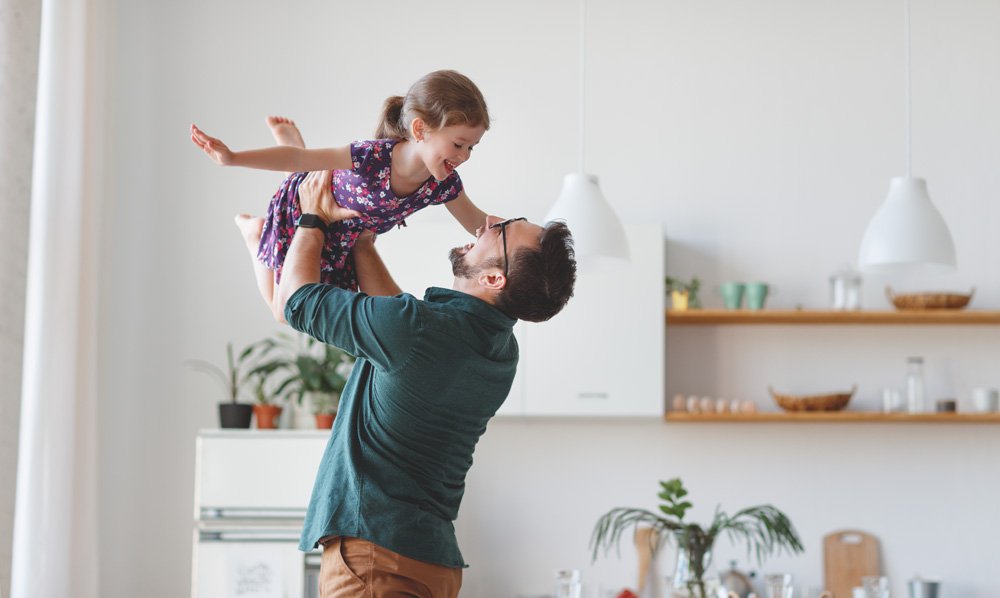 THIS IS WHAT WE'VE GOT PLANNED FOR YOU:
2- to 4-room condominiums with approx. 39m² to approx. 103m² living space
Energy-saving construction methods according to KfW 55 Efficiency House standards (EnEV 2014/2016)
Compact, thoughtful floor plans
Ground-floor apartments with terraces and small private gardens
Upper-floor apartments with protected loggias and sunny balconies
Loft apartments with rooftop access and large rooftop terraces
Underfloor heating
Domestic ventilation and parquet flooring in all living areas
Numerous floor-to-ceiling windows with triple glazing and roller shutters
Elevator and stepless access to all floors, many barrier-free apartments
Underground garage with single parking spaces and multi-parking system
And much more ...
Preliminary energy certificate:
House 1: energy efficiency class B; district heating; year of construction 2019; final energy demand 72.4 kWh/(m²a)
Haus 2: energy efficiency class B; district heating; year of construction 2019; final energy demand 68.1 kWh/(m²a)
Haus 3: energy efficiency class B; district heating; year of construction 2019; final energy demand 63.9 kWh/(m²a)
Haus 4: energy efficiency class B; district heating; year of construction 2019; final energy demand 58.6 kWh/(m²a)
The final energy demand values are derived from a preliminary calculation. These values can vary. However, compliance with energy efficiency class B in the final energy demand certificate is guaranteed.
You can get arrive


Outfitting

The focus when outfitting the apartments, as with all WOWOBAU apartments, has been on quality and residential comfort: parquet floors and decentralised domestic ventilation in all living areas, numerous floor-to-ceiling windows with triple glazing and roller shutters, underfloor heating in all rooms and towel radiators in the master bathroom are just a few of the features you can look forward to in your new home. GLEISHARFE NEUAUBING 2 is built in an energy-saving design according to KfW Efficiency House 55 (EnEV 2014, 2016) standards. Therefore you not only benefit from attractive KfW subsidies, but ultimately enjoy a high-quality property with low energy costs in which you can feel completely at ease.


Location and Infrastructure
Neuaubing is located in the Aubing-Lochhausen-Langwied district in the up-and-coming west of Munich. Here you don't have to choose between vibrant city life and quiet country life, because both are right on your doorstep.
beautiful location on the edge of the district with green spaces and trees
nearest S-Bahn train station only 5 minutes on foot, 2 stations to München-Pasing
2 new children's daycare centres directly on site
most of your daily amenities are within walking distance (supermarket, doctors, schools/daycare, etc.)
adjacent commercial area with hardware and furniture stores
nature in the vicinity, high recreational value, great walks, sports club ESV Neuaubing with a wide range of sports
good connections via S-Bahn trains, A99 and A96 roads: quickly to the south, the airport, close to the city
u.v.m.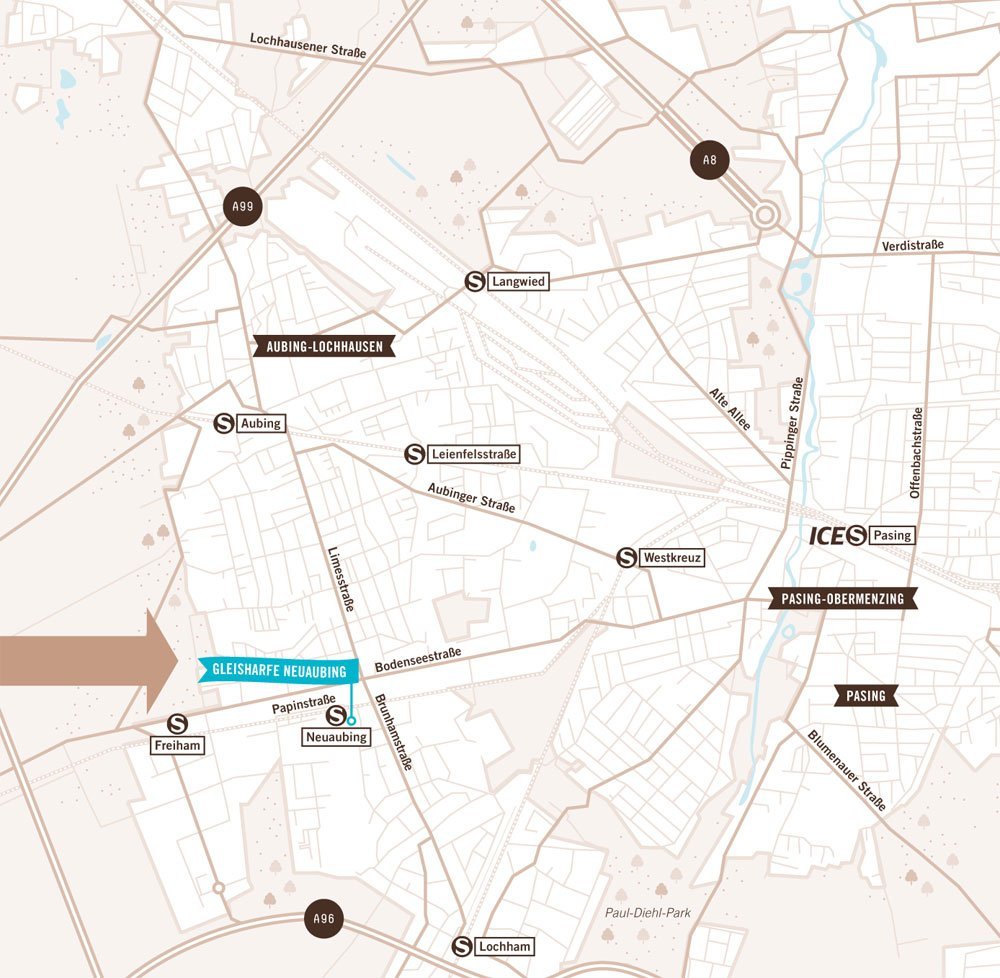 THE GOOD LIFE IS SO CLOSE
All the shops to serve your daily needs, doctors, pharmacies, as well as schools and daycare centres can be found in the immediate vicinity. The Neuaubing S-Bahn train station is within walking distance, from where you can take the S8 airport line to the city centre. It's only 20 minutes to Marienplatz, but it doesn't always have to be the city centre. Pasing district centre is just 2 stops away and has a lot to offer, including numerous restaurants, bars and shops, such as those in the Pasing Arcaden. In addition, the new Freiham district is growing up in the immediate vicinity, where new schools and sports halls, a landscaped park, shops and restaurants will also be created.
Despite all the liveliness going around, it's otherwise nice and quiet in Neuaubing. The area around Gut Freiham is ideal for walking and cycling, football and tennis fans get their money's worth at ESV Neuaubing and children and adults can work out on the climbing walls in the nearby bouldering facility.
WANDERLUST? NO PROBLEM!
Via the A99 and A96, which are 2 km away, you have very good connections to all the motorways around Munich. Pilsensee, Wörthsee and Ammersee can be reached quickly for a day trip, for example. It takes about 30 minutes by car to Munich Airport and from there only a few hours flight to the world! And if you prefer the train, you can start your journey with the ICE from nearby Pasing.