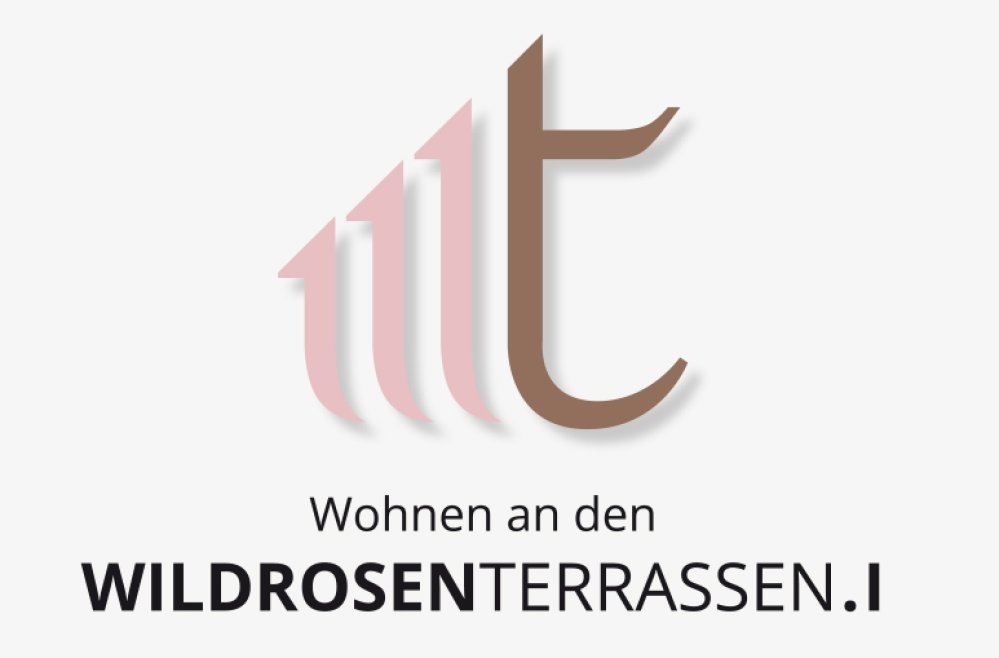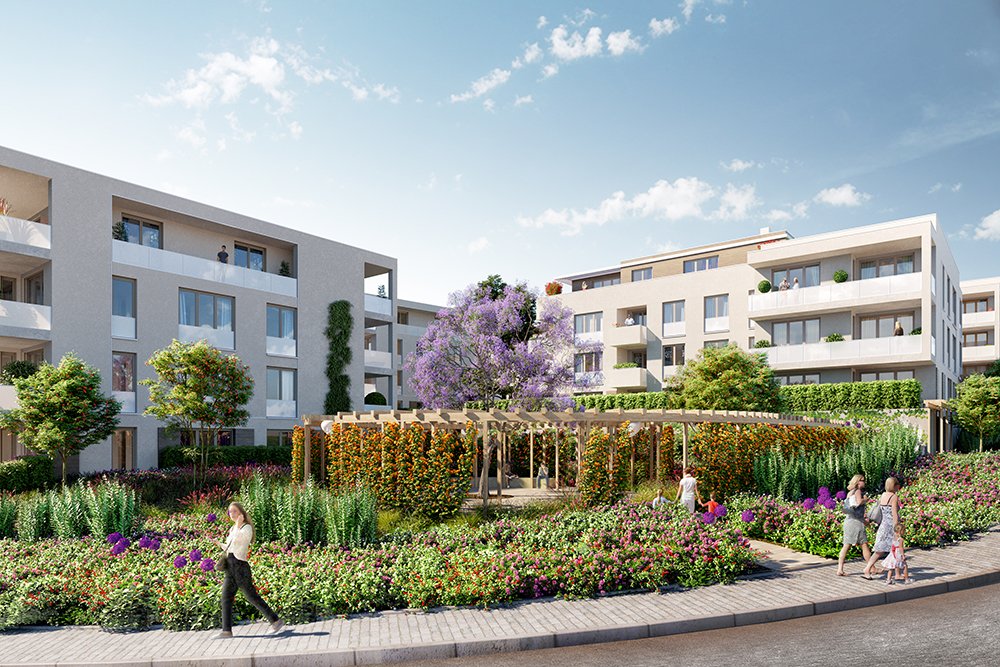 Garden Treasures
FASCINATING: FAUNA AND FLORA.
We designed the selection of materials for the open spaces to be as detailed as we were when planning the residential buildings. Trees and shrubs are particularly important for the microclimate in our WILD ROSE TERRACES. Ground cover plants such as silver grass, thrift, mountain sanddrops, evening primrose and broom are planted and thus form new biotopes. They ensure clean air, cooling shade, relaxation and variety between the residential buildings. We have planned a park-like facility that invites you to linger and stroll. Seating areas surrounded by fragrant wild roses invite you to chat with your neighbors. With the well thought-out selection of trees and shrubs, the residents enjoy the different colors and forms of flora and fauna in every season. New plantings supplement the stock of trees and existing shrubs. Trees line the private residential streets, others also provide shade in the play and recreation areas.
The sunny location of the property offers animals and insects a natural habitat. Hopefully they will quickly feel at home on the site. With the WILD ROSE TERRACES, a unique interplay of home and nature is created.
FRESH AIR: JUST BREATH THROUGH.
Our WILD ROSE TERRACES are located in the transition from the Elbe valley to the Meißner highlands on the edge of a corridor that supplies the northern part of the city with fresh air. Our construction project benefits greatly from this advantage.
Following the slope, the residential buildings adapt elegantly to the terraced plot. Window fronts flooded with light, spacious terraces and balconies guarantee residents fresh air and healthy living.
EXPERIENCE: PLAYROOMS.
Playgrounds should be a safe place for playing, togetherness and development. According to the current plans, when the WILDROSENTERRASSE is completed, the children will have over 1,000 m² of different play areas in the outdoor facilities, appropriate for their age.
On the playgrounds, the children have the opportunity to train their physical abilities, learn new skills and make new friends along the way. You can also discover nature in all its diversity across the entire site.
On the playground south of houses C5 - C7, children up to the age of 6 can swing on see-saw animals and build castles in the sandpit. Of course, the play outfitting meets all basic safety requirements. To the north of building C5, a common play and leisure area with seating is being created, designed in a pergola that opens in a semicircle to Altnaußlitz Street and a continuous bench that is arranged in a semicircle underneath, surrounded by shrubbery and flower terraces. This not only serves as a meeting place for older children, but also for all residents and their guests.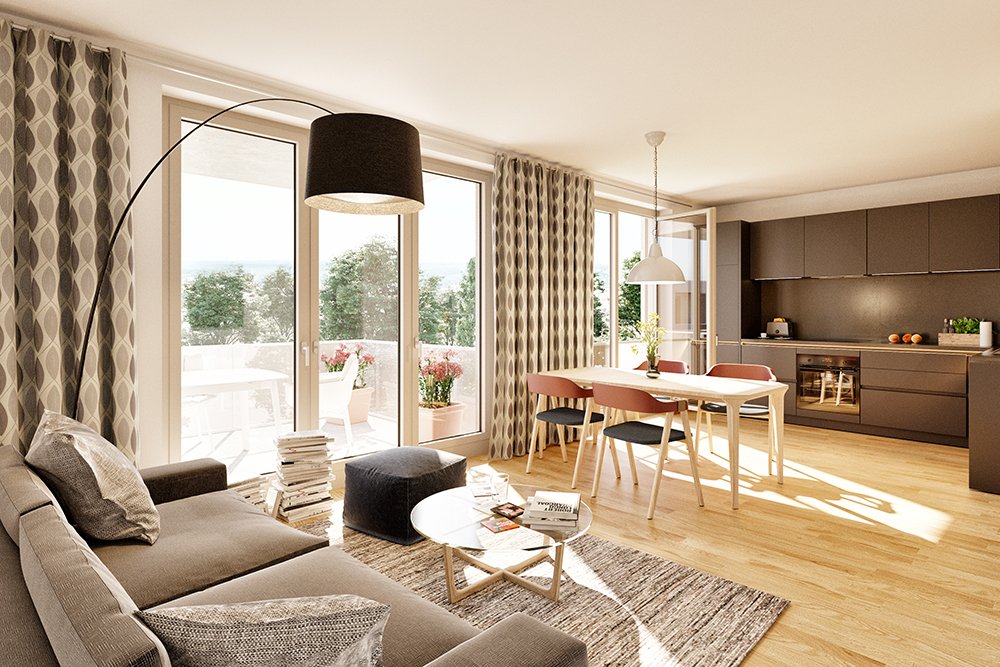 Climate in focus
PRIVATE/PUBLIC TRANSPORT
The very good connection to our WILDROSENTERRASSE, the "Altnaußlitz" stop, which can be reached in just a few steps, and the bus lines 62 and 90 of the Dresden public transport company that operate there, enable you to quickly reach the city center and other districts of Dresden. Tram lines 1, 6 – 8, 10 – 12 stop on Kesselsdorfer Straße, just 1,000 meters away.
BICYCLES
We have fully taken into account the aspect of climate protection and sustainable mobility on the basis of the Dresden parking space statute (StGaFaS) and planned sufficient parking space for bicycles in the basement of WILDROSENTRASSEN.I. There is space for at least 169 bicycles in lockable bicycle rooms, as well as cargo bikes and bicycle trailers. Orderly parking is ensured by direct assignment of the parking spaces to the apartments. Baywobau is building a so-called bicycle repair station at an easily accessible and visible point of the underground car park exit. It allows quick inflation and also has a device to hang bikes and make small repairs.
E-MOBILITY
…FOR ELECTRIC CARS
We have been working closely with SachsenEnergie AG on the subject of electromobility for cars for more than two years and have meanwhile equipped two large garages in Dresden as a pioneer.
The underground car park of WILDROSENTERRASSEN.I with 68 parking spaces is technically designed in such a way that it is possible to charge an e-car at each parking space. For this purpose, we have concluded a cooperation agreement with SachsenEnergie AG in preparation. The parking space owner thus has the possibility at any time to regulate his connection individually by contract (usage and electricity supply contract).
…FOR ELECTRIC BIKES (E-BIKES)
There is a small hill to overcome from the town center. With the e-bike this is easy. In the individual basement compartments, we offer you a device via our special request catalogue, which enables you to park your valuable two-wheeler safely and charge the battery separately.
HEATING
The hot water and heat generation of our WILDROSENTERRASSE.I is climate-friendly via an ecological local heating network with wood pellets. In this way, a sustainable use of resources is realized through the use of renewable energies with the renewable CO2-neutral raw material wood. We can thus counteract the consumption of fossil fuels and their constant disproportionate price development.
The two heating systems and the fuel store are in house C1. A contracting agreement has already been concluded with DREWAG, a subsidiary of Sachsenenergie AG. This regulates the supply of hot water and heat as well as the maintenance and repair of all technical systems for a period of 20 years.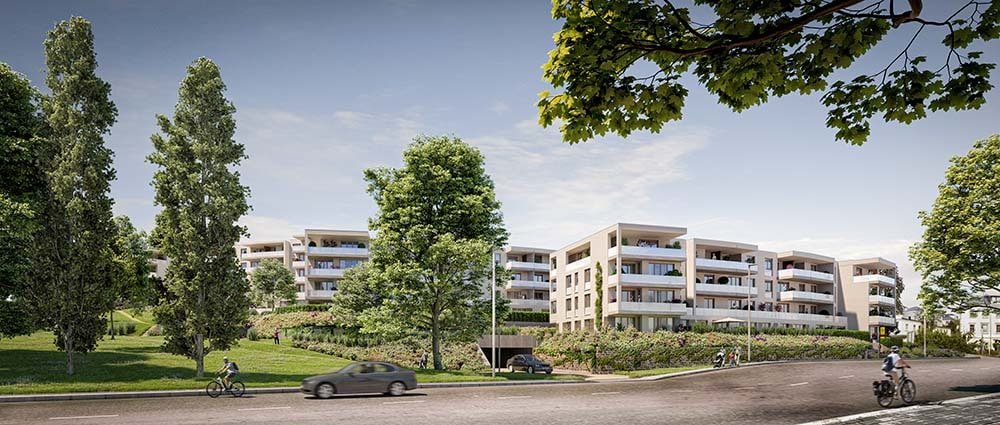 Naußlitz
THE AREA IS MADE FOR WELL-BEING. SURROUNDED BY NATURE THAT COULDN'T BE MORE DIVERSE - WATER, MEADOWS, VINEYARDS, ORCHARDS, CITY HISTORY AND EVERYTHING EMBEDDED IN AN INTACT INFRASTRUCTURE.
THIS MAKES A HOME HERE SO ATTRACTIVE.
Naußlitz is a district without much hustle and bustle. If you are looking for peace, this is the place for you. Located on the southwestern city limits of Dresden, between the districts of Löbtau, Plauen and Dölzschen, this has always been characterized by agriculture. With its incorporation into Dresden in 1903, Naußlitz developed into a very popular housing estate today.
The Saalhausener Straße connects Naußlitz out of town, along the apple and cherry orchards, with Pesterwitz, Freital and Kesselsdorf. Heading into the city, it meets Kesselsdorfer Strasse – the main shopping street for the neighboring residential area. Here you will find a wide range of shopping opportunities such as owner-managed shops, cafés, restaurants, bank branches, travel agencies, medical practices, pharmacies and fitness studios and public transport. The bus lines 62 and 90 stop directly at the WILDROSENTERRASSE. With them, the children reach the surrounding high schools and high schools. The Naußlitz elementary school can be reached in just a few steps. Both bus lines connect Naußlitz with all parts of Dresden via the central bus stop on Kesselsdorfer Straße.