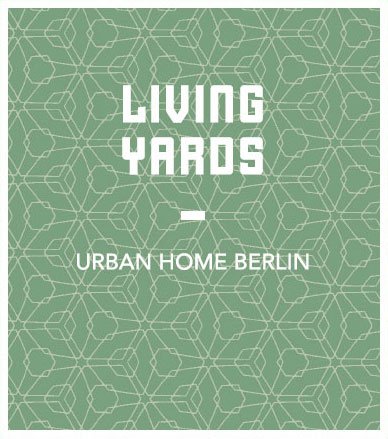 A
Home
Full Of
Life
There, where nature is at home, is where I want to live. Surrounded by green gardens, extensive parks and meadows that flower into colour in spring and glow when autumn falls. Yet with the city in easy reach. It's here I'll find everything I need to grow, and stay. A home that gives me security and at the same time opens me to the world. A house that underlines and adapts to the natural advantages of the Pankow neighbourhood. Welcome to Living Yards – Urban Home Berlin.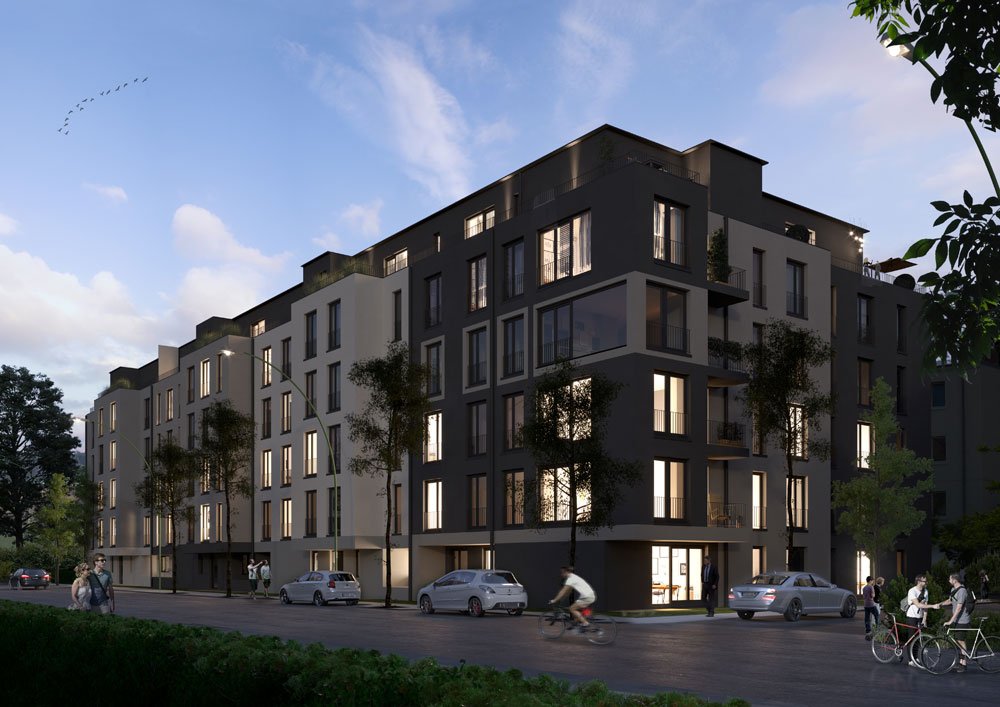 In Detail
New building with strikingly modern facade design

61 diverse residential units

Apartment sizes from approx. 42 sqm to 140 sqm

2 to 6 rooms

Different layout variants

Spacious terraces, balconies, and rooftop terraces

Open-plan kitchen-living-dining concepts

Some units with master bathrooms and dressing rooms

Modern bathroom amenities from exclusive design series

Floor-to-ceiling windows

Oak parquet flooring

Underfloor heating

Electric vertical awnings

KfW-55 project using sustainable energy sources

Lovingly created garden areas

Elevator

Underground parking garage

25 parking spaces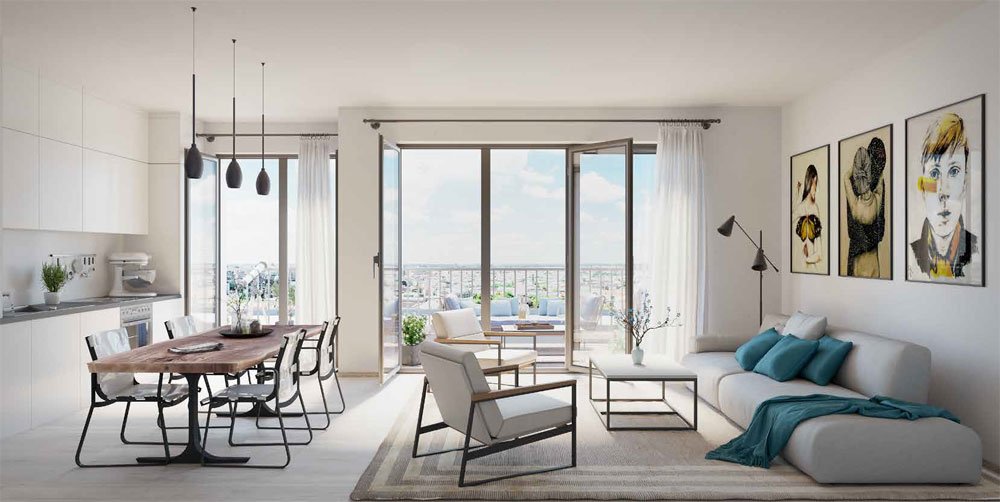 Discover.
Dwell.
Abide.
Just the sight of Living Yards allows my thoughts to come to rest. Written in a palette of green and beige shades, the modern, clear architectural vocabulary of the facade is loosened up and reharmonises to suit the area's bucolic character. This exciting juxtaposition of urbanity and natural living finds resonance in the fact that this project is built to KfW-55 energy efficiency standards. The L-shaped alignment of the buildings comprising the Living Yards ensemble creates a quiet and secure yard that opens out along two sides.

Floor-to-ceiling windows, terraces and balconies liven up the exterior, while the floor plans of the 61 high-quality condominiums line up with the sun. A concept that emphasises appealing design, accessibility, and well-considered outdoor and communal facilities planning – including underground parking and the use of sustainable energy – creates space for contemporary, comfortable living that appeals to a wide variety of life situations.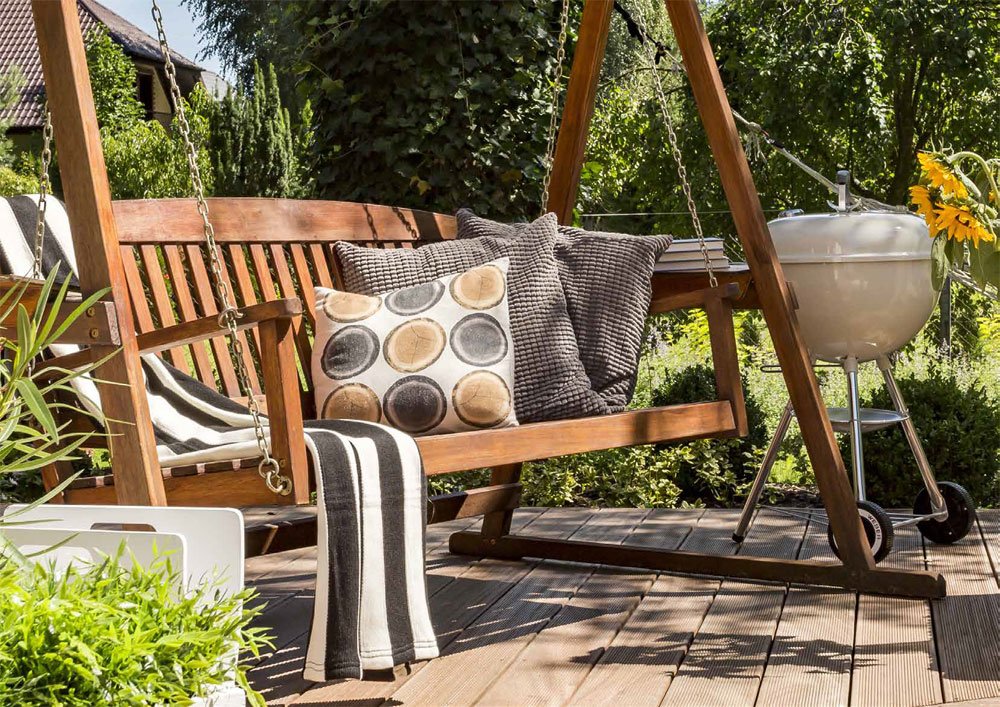 Location
Residential development project Living Yards is being built on the cusp of the urban quarters Niederschönhausen and Orangeriepark, among old villas and tall trees. Just a few meters away sits Schönhausen Palace with its inviting gardens, the large parklands of the Schönholzer Heide, the green oases of the Brosepark and Bürgerpark, the summer bathing pools and even a cinema. Pankow is a living backyard packed with possibilities. Here I can create a full life and call a whole district my home.