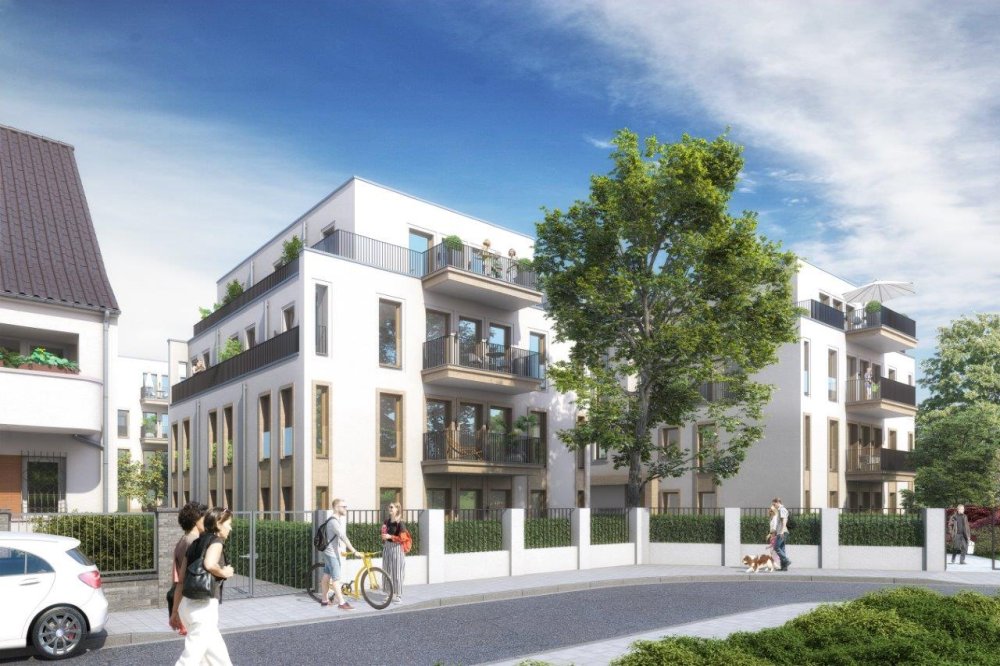 Westend Living Offenbach
New Life
In Offenbach's Westend, the historic villa district just outside of Frankfurt, an elegant ensemble of four buildings is being built on a spacious plot, housing a total of 32 individual city apartments. The Westend Living shares the upscale character of the quarter and combines it with a contemporary demand for modern housing and quality of life in one of the best locations in the greater Frankfurt area.
Key facts
32 APARTMENTS
Garden apartments, flats and penthouses
ALL APARTMENTS
with terrace, balcony or roof terrace
BARRIER-FREE ACCESS
to all apartments
29 CAR PARKING SPACES
on request with electric charging station and bicycle storage room
GREEN OUTDOOR AREAS
with playground and seating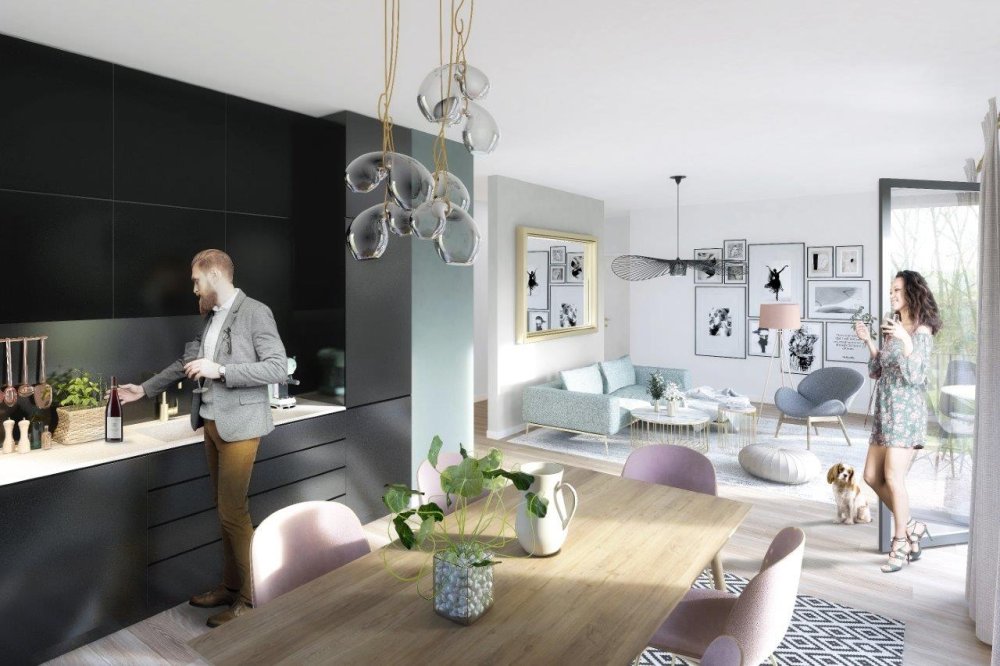 The Apartments
Live individuality
Westend Living consists of four solitaires that combine to form an ensemble thanks to their stylish architecture and their high standards of individuality. The four-storey buildings fit perfectly into the spaciousness of the green property, their intelligent composition and the staggered floors give each unit a characteristic orientation, private space and a high degree of exclusivity. Whether garden, apartment or penthouse - in Westend Living every apartment is unique.
Your personal home
Our own home always reflects our personality and that is why every apartment in Westend Living has its very own character: light-flooded garden apartments on the ground floor, charming bel etage apartments with spacious balconies or roof terraces and exclusive penthouses. What they have in common is extensive outfitting, quality of life thought down to the last detail, and the sense of elegance that you can feel from the fine parquet floor to the clear ceiling heights of up to 2.70 meters.
Key facts
CEILING HEIGHTS IN LIVING ROOMS AND BEDROOMS
up to 2.70 m and door heights of 2.26 m
UNDERFLOOR HEATING
with individual room regulation
BATHROOMS WITH MODERN AMENITIES
some with floor-level showers
BEDROOMS
some with en suite bathroom
LIFTS
from the underground car park to the top floor
BALCONIES AND TERRACES
with outdoor lighting and sockets
INTERCOM
with video surveillance
INTERNET
up to 100 Mbit/s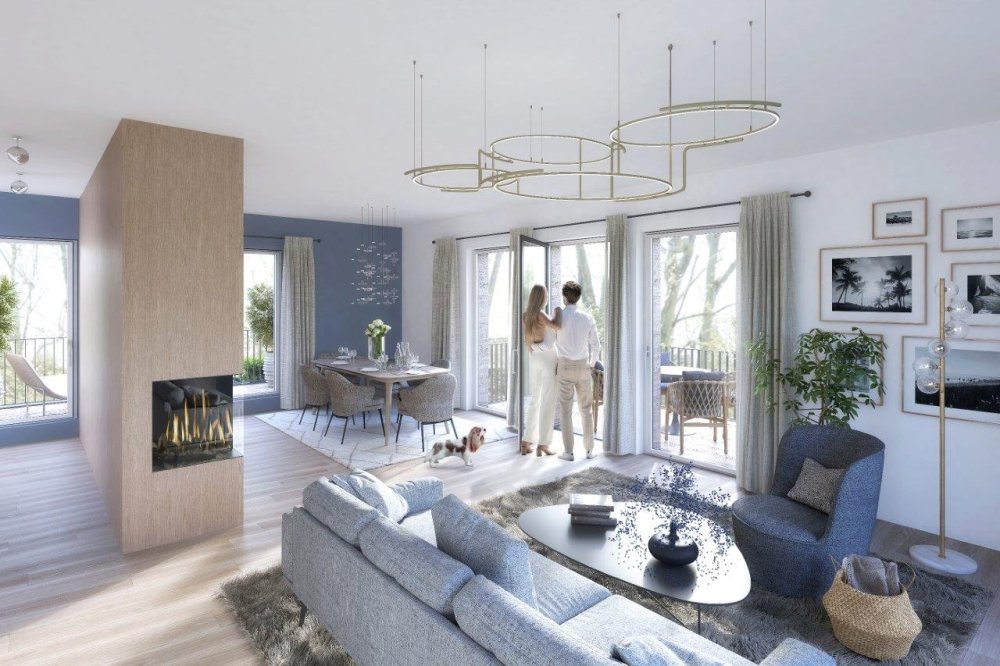 Location
In the heart of Rhein-Main
Offenbach am Main has rediscovered and reinvented itself in recent years: the river, once an important pioneer of industrial development, has turned into a green lifeline. Many historical heirlooms of the former leather town have been revived and given a new makeover. And more and more people are finding a lively and diverse place to live and work in Offenbach. Of course, the central location in the middle of one of the economically strongest metropolitan regions in Europe plays an important role: The immediate proximity to Frankfurt, which can literally be reached on foot, makes Offenbach a highly attractive address for people who work in the financial sector and other branches of the economy in the sister city or who work there appreciate the proximity to the international airport.
Luxury location
The Westend with its numerous Gründerzeit villas is one of the smallest and probably the most beautiful quarters in Offenbach. Westend Living is located directly on the August-Bebel-Ring, a preserved section of the ring avenue around the old city limits, which was laid out as a posh promenade in the 19th century. From here it is only a stone's throw to Oberrad, the immediately adjacent district of Frankfurt, to the nearby city forest or to Offenbach's city center, which is only a few minutes' walk away. The easy accessibility of the European Central Bank is also attractive.