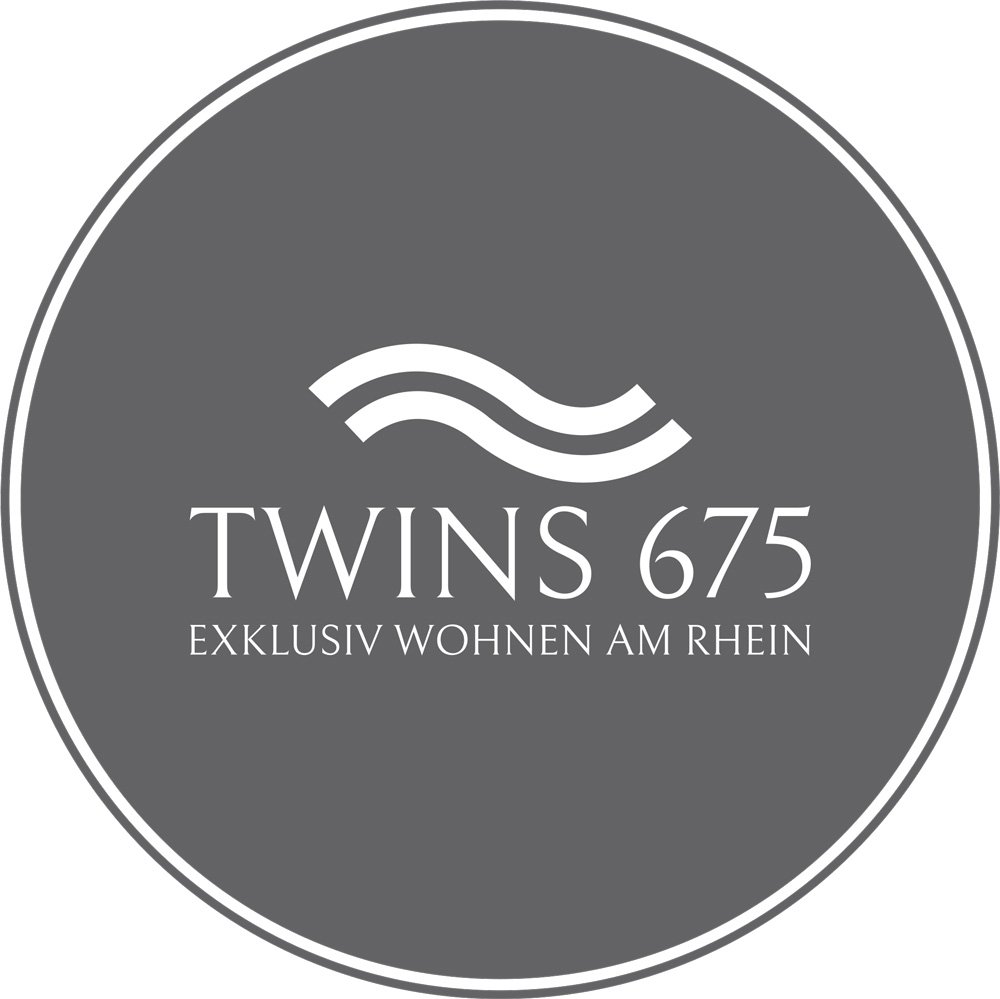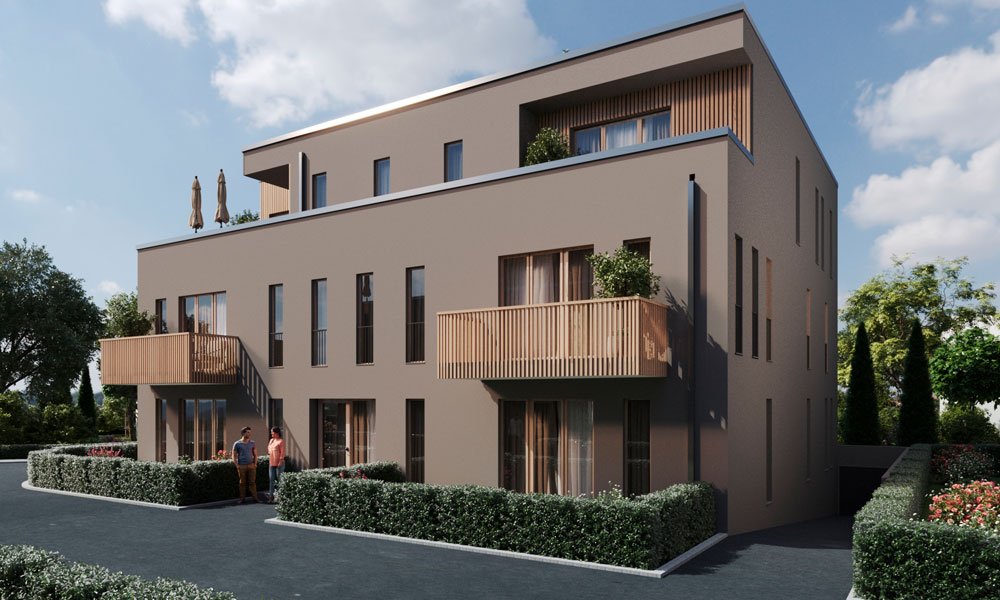 TWINS 675
Exclusive homes on the Rhine
Here in the south-west of Cologne it is clear - as a Sürther, you are at home at Rhine kilometer 675. In a prime location and within walking distance of the Rhine, two residential buildings of a similar design with eleven luxurious condominiums are being built in the middle of the new residential area on Heidelweg, facing away from the street - the "TWINS 675".
In the quiet interior area, you will find a good balance between lively city life and a retreat in the apartments of the sibling houses 22c and 22f. The two first-class, solidly constructed buildings face each other with their entrances. The views are based on the linear style of new residential buildings in the immediate vicinity, but also set stylish accents - for example with the use of high-quality natural materials. The facades are very elegant in modern colors with floor-to-ceiling windows and contrasting cladding made of high-quality wooden slats. Green roofs, state-of-the-art building technology and pre-installation for SmartHome and photovoltaic systems meet contemporary, energy-conscious housing requirements. Both houses have a basement and each have their own underground car park with a flood protection concept.
Various domestic concepts are available: three to four-room apartments as garden apartments, some with very spacious garden areas and terraces, apartments with balconies or exclusive penthouses with large roof terraces.
The units feature bright, thoughtful floor plans with open dining and cooking areas. Timeless elegance in the furnishings: plastered walls with light paint, oak parquet, porcelain stoneware tiles in modern formats in bathrooms, kitchen areas and storage rooms, adjustable underfloor heating, the bathrooms with high-quality fittings from well-known manufacturers.
Stylish residential ambience that leaves nothing to be desired. This also applies outside: balconies and roof terraces as well as extensive garden areas in the apartments on the ground floor fulfill the desire for outdoor lifestyle comfort. All apartments can be reached without thresholds via an elevator.
Sounds like your future home?
Welcome to the Sürther Heidelweg!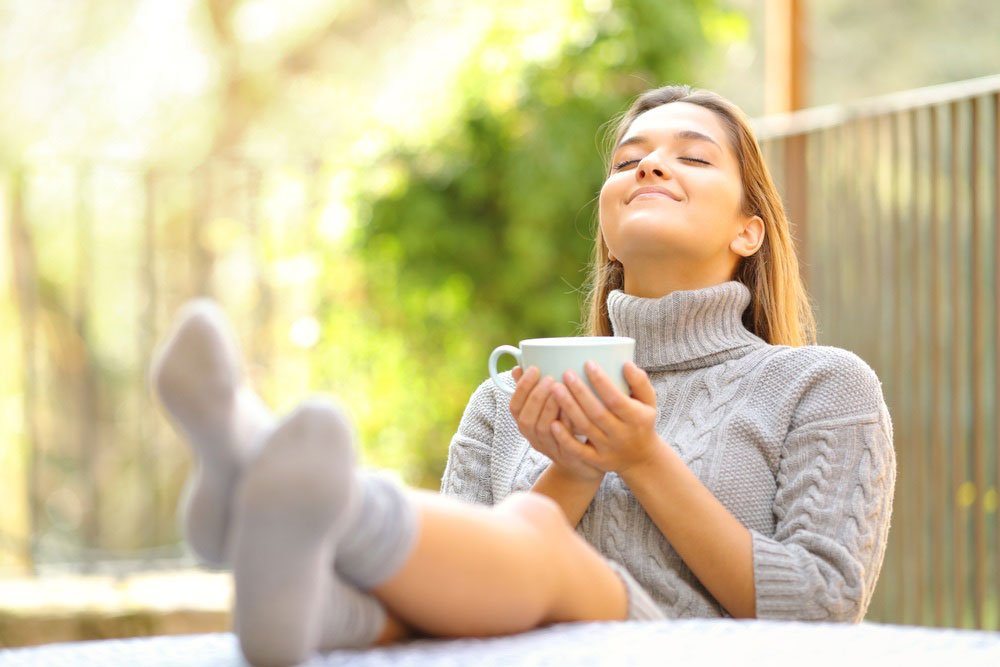 The outfitting
More information about the outfitting features
All apartments are planned with spacious, bright floor plans and have modern and extremely high-quality interiors.
Timeless elegance: filled walls with filigree concrete ceilings, painter's fleece with white paint, white door leaves and frames, the fittings of your choice. High-quality modern parquet flooring (e.g. oak floorboards). Window door elements and window frames white on the inside, adapted to the wooden details of the facade design on the outside.
Underfloor heating in all rooms as well as a decentralized ventilation system. State-of-the-art air heating technology ensures optimal energy values ​​and reduced energy costs, and a modern ventilation concept ensures that rooms are always adequately ventilated.
The spacious living, cooking and dining areas are brightly designed with floor-to-ceiling windows and have access to terraces or balconies. For every apartment with a roof terrace or terrace or garden on the ground floor, an outdoor tap point is provided for individual irrigation. Comfortable full bathrooms with windows and natural light, as well as the guest toilets, are equipped with porcelain stoneware tiles in modern formats, heated towel rails and fittings from well-known manufacturers. Branded sanitary ware and showers without thresholds ensure contemporary comfort.
The kitchen areas are equipped with appropriate connections; individual kitchen designs can of course be changed after submitting a kitchen plan and depending on feasibility. There are connections for washing machines and condenser dryers in each apartment. A cellar room in the basement is assigned to the units.
An elevator allows step-free access from the underground car park to the apartment.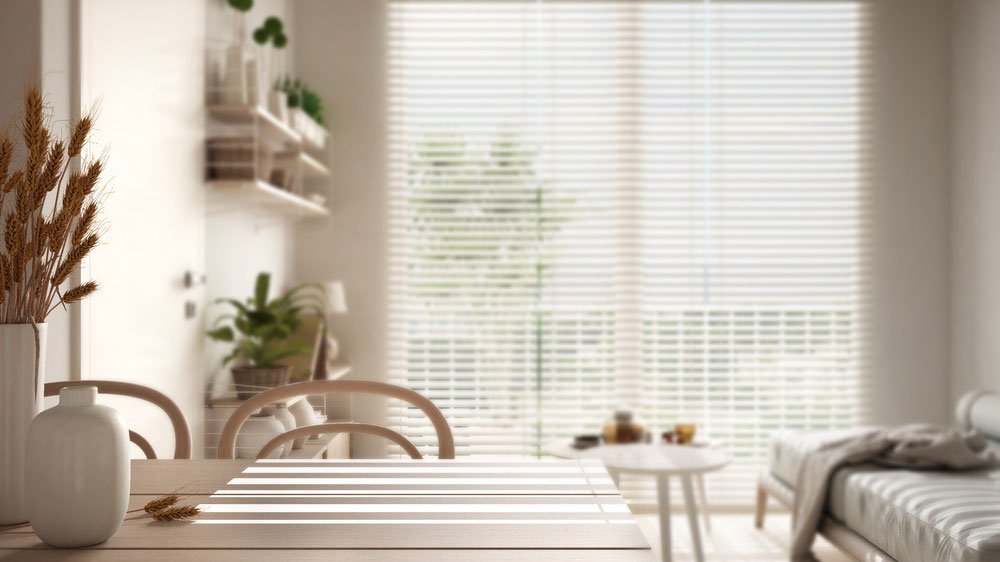 Outfitting details
Living rooms
Oak parquet
Underfloor heating
Walls filled/painting fleece
Doors/frames inside white
Window shutters
TV/radio digital
Internet
Bathrooms & guest toilets
Ceramic tiles large format
Brand-name amenities and fittings
walk-in showers
Acrylic tubs
Hanging toilets/bidets
electric towel warmers
Ventilation
Balconies & terraces
Frost-proof coverings
Tiles, wood or WPC
Stainless steel railing
Attica
Building
Floor-to-ceiling window shutters
Locking system
Video intercom
Passenger elevator from basement
Decentralized ventilation system
Air heat pump system
Plastic window insulating glass
Thermal insulation system
Basement & lower floor
Underground car park
Apartment basement
Bicycle cellar
11 parking spaces
Washing and drying room
Technology & garbage room
Outdoor facilities
Greenery
Paved paths
Lockable separators
Fence & hedge greening
Outdoor parking space for bicycles
Play facility
Outdoor taps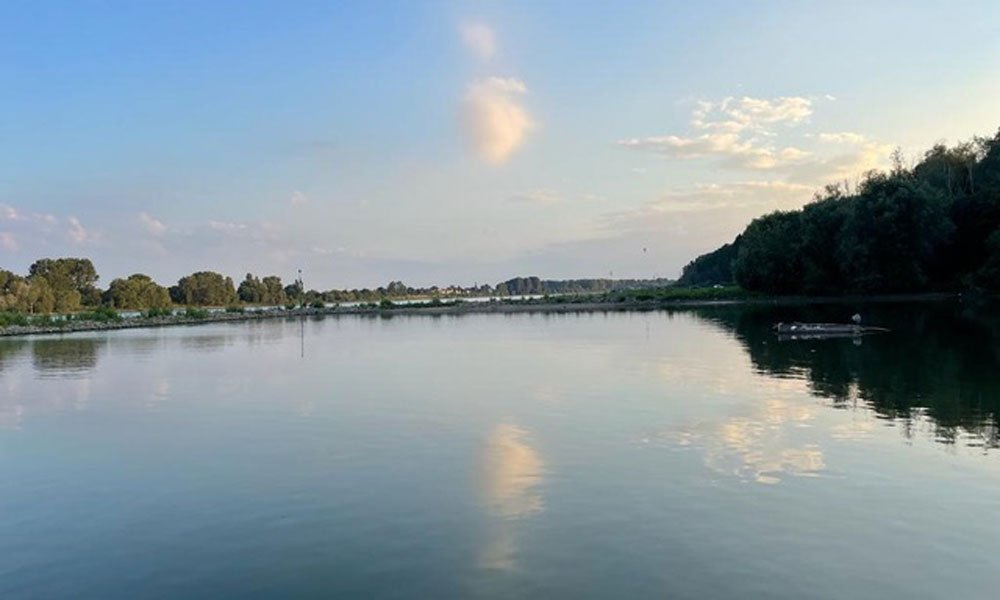 ... and the location
Cologne-Sürth
Sürth is located in the south-west of the cathedral city on the left bank of the Rhine. The former fishing village still enchants with its village character and scores points with its proximity to the big city.
The charming district is essentially the little green sister of its elegant neighbors Rodenkirchen and Hahnwald and is correspondingly popular. Not least because of the location on the Rhine, which can be reached on foot at any time. In addition to being close to nature, Sürth also offers good infrastructure - shopping facilities, daycare centers and schools are on site and mean short distances. Cafés and restaurants enrich the historic town center and it is not just the "Sürther Bootshaus" that is a popular excursion destination.
There are good opportunities for art and cultural enjoyment - the listed villa district "Landhauskolonie Sürth" is well known to those interested in architecture and the art center on the former Henkel industrial site also serves as a work and exhibition space for artists.
If you want to go out of the district: the connection to public transport is optimal - trams 16 & 17 as well as several bus lines have their stop in Sürth and connect the place with other parts of the city and Cologne city center. For drivers: the motorway can be reached in just a few minutes.
Sürth is more than an attractive place to live. It's a way of life.