Your new home right on the lake
A new residential complex is being built on an idyllic plot of land in Geltow near Potsdam on the Petzinsee.
10 high-quality equipped single-family houses, with a semi-detached house and 10 condominiums with underground parking are being built here in a prime location.
All apartments and single-family houses offer plenty of comfort for a pleasant residential experience.
The rooms in the individual apartments are optimally adapted to the corresponding apartment sizes. Each apartment has a terrace or balcony so that you can enjoy the unique view of Lake Petzin. All floors are senior-friendly and can be reached by elevator.
The construction project "Prima Wohnpark am Petzinsee" is expected to be completed in mid/end of 2025 and will then be ready for occupancy.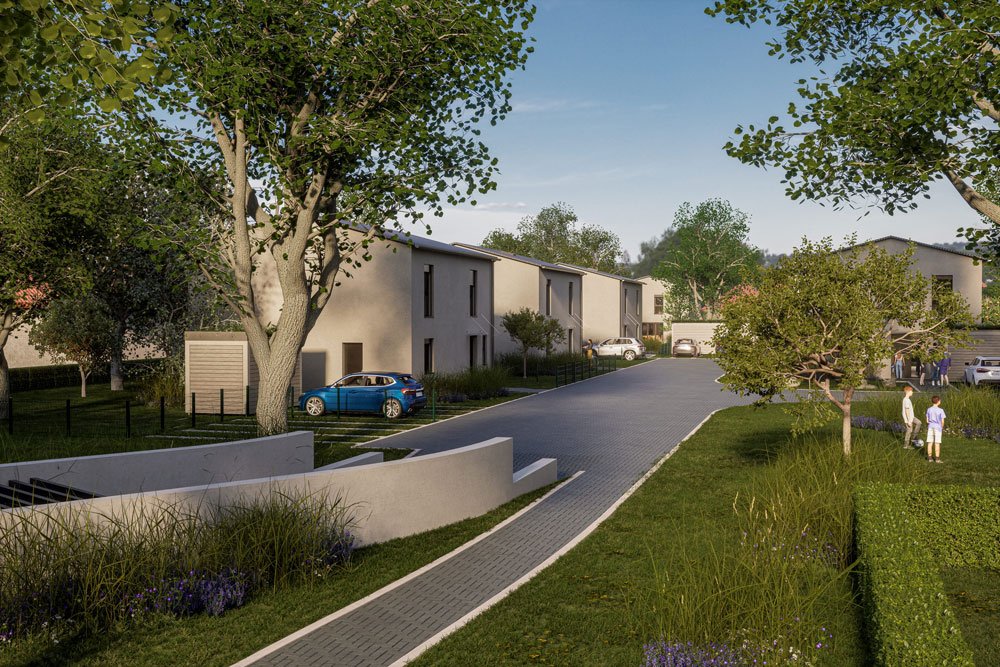 Location description
Geltow is a district of the municipality of Schwielowsee in the district of Potsdam-Mittelmark. The district of Geltow nestles on the shallow banks of the Havel, where the Havel leaves the Schwielowsee and flows further north. This place will convince you with its 1025 years of history, its breathtaking nature and varied landscape. Beautiful surroundings offer many sights and leisure activities.
The residential complex at Petzinsee offers a very high quality of life. The adjacent lake not only invites you to linger and relax, it is also a paradise for water sports enthusiasts.
In addition, Geltow impresses with its good infrastructure and excellent transport connections. Living by the lake and working in Potsdam or Berlin - it's possible here. You can easily reach Potsdam in just 10 minutes via the B1 main road.