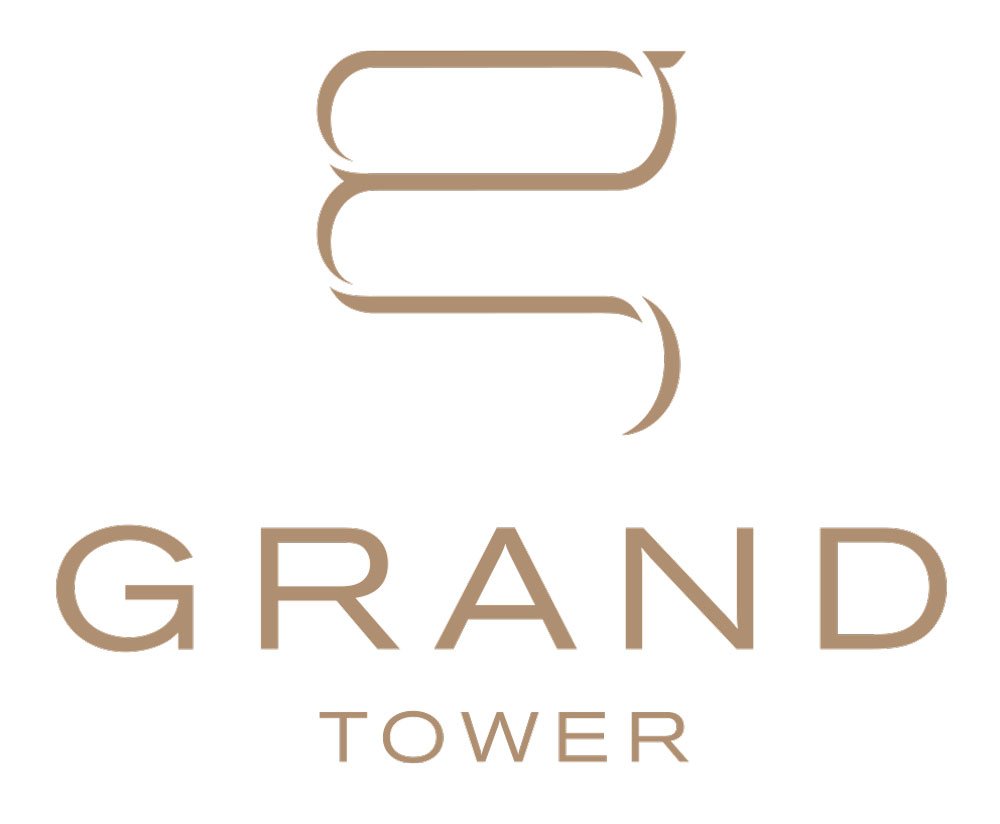 Fascinating prospects
Those who choose to live in the Grand Tower will have a view of one of the most beautiful big city backdrops in Europe. A landmark in the middle of Frankfurt. Elegant and distinctive. Enjoy a spectacular view of the Frankfurt skyline, Europaviertel and the green of the Taunus.
Organic shapes form the unique look of the 172 metre-high Grand Tower. A lively facade design and ring-shaped, offset loggia elements characterize the dynamism of the building and set new standards for the architecture of tomorrow.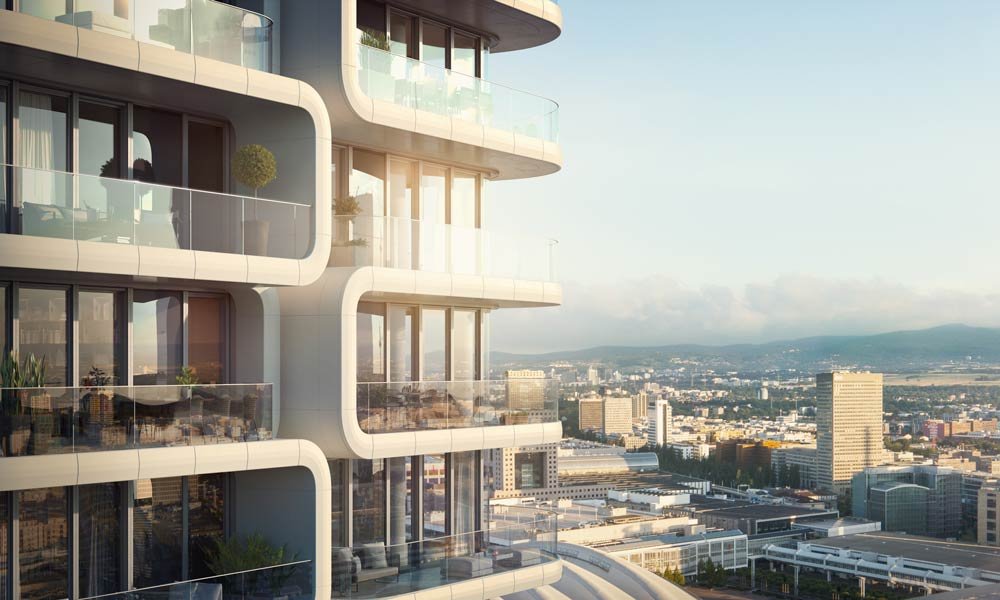 Exclusive design
Carefully selected materials such as oak, natural stone and mosaic glass create profound value and shape the urban atmosphere framed by the architecture.
Floor-to-ceiling panorama windows, slim columnar elements and wraparound balconies emphasize particularly high-ceiling rooms. Generously dimensioned, prestigious living and dining areas with open kitchens are perfect for a relaxed and stylish way of life.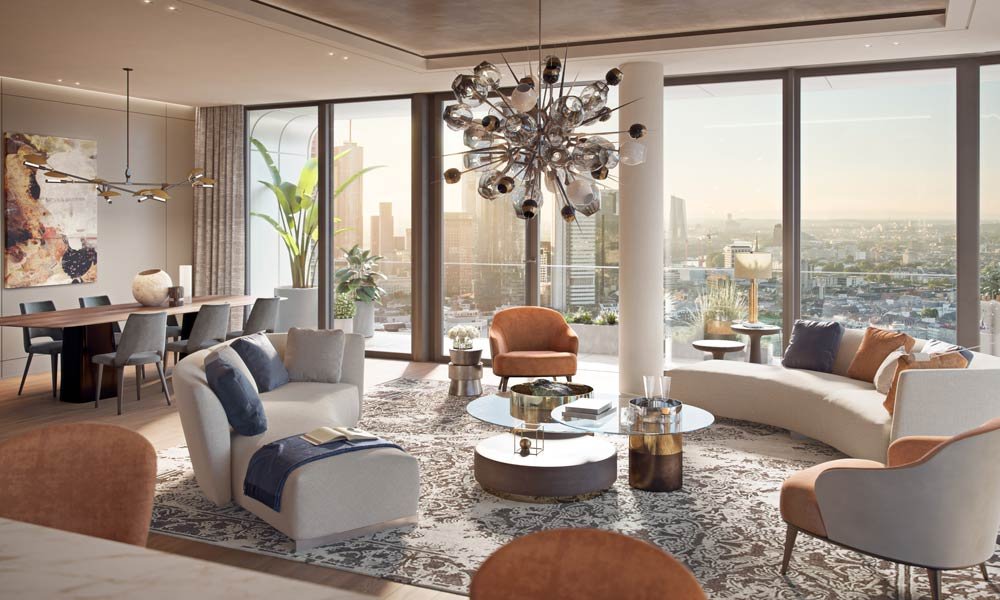 Highlights
Highest residential tower (172 m) in Germany
Outstanding outfitting
Generous living rooms with room heights of around 3.10 m
Fantastic bedrooms with dressing rooms and en-suite bathrooms
Pleasant room climate via underfloor heating and cooling
Comfortable panel for controlling smart home building technology
Intelligent security concept for the most sophisticated demands
Sunset Deck on the 43rd floor
Garden-like Grand Terrace on the 7th floor
Underground car park
6 metre-tall lobby with an inspiring atmosphere
In-house 24/7 concierge service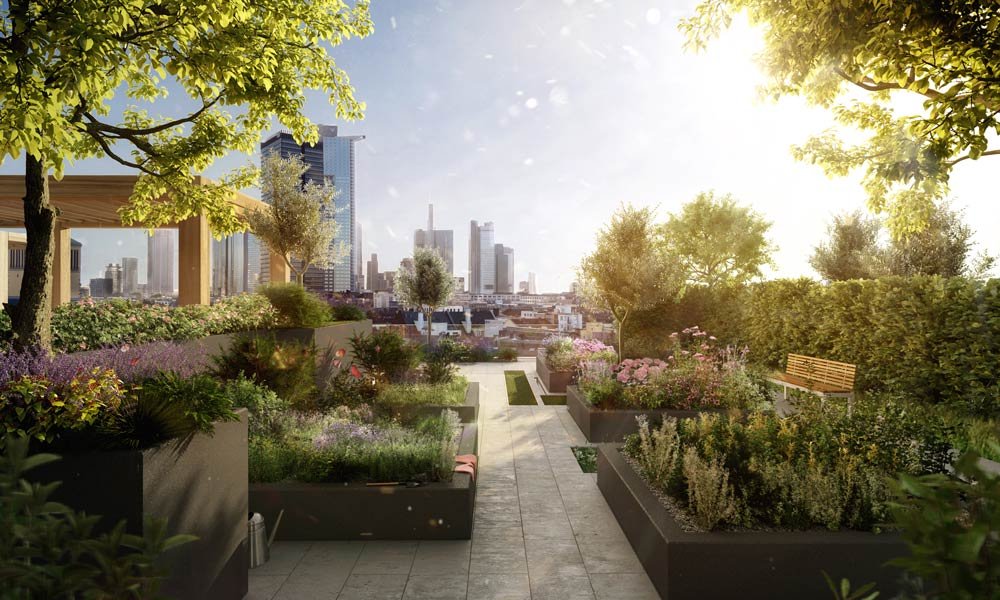 Location
The Europaviertel is a lively quarter plenty of cosmopolitan flair. Shops, cafés, restaurants, schools and medical practices are all within easy walking distance. Right next to the Grand Tower is the Skyline Plaza, a mall with 170 shops and the largest fitness and spa offer in the city.
But it's not just the immediate environment that's convincing. The city center with the Alte Oper on Opernplatz, exclusive boutiques along Goethestrasse, the gastronomic highlights along the Fressgass, the historic old town with the world-famous Römer and the popular Kleinmarkthalle are only ten minutes away on foot. You can get to the Bahnhofsviertel just as quickly, which attracts with its distinctive party scene and colorful, varied nightlife. And in just five minutes you can walk to the Westend, which is perfect for jogging and strolling with its location between Palmengarten and Opernplatz and with its historic villas and Grüneburgpark. Of course, the Main is also only a short walk away, which invites you to exercise and relax in summer and winter with its countless cafés and restaurants along the well-tended promenade, attracting numerous visitors when the sun is shining.