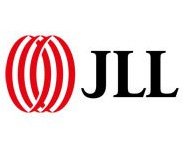 Jones Lang LaSalle
Residential Development GmbH
Bockenheimer Landstraße 55
60325 Frankfurt am Main
Germany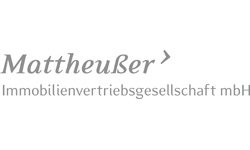 Mattheußer
Immobilienvertriebsgesellschaft mbH
Goethestraße 26
60313 Frankfurt am Main
Germany

WELCOME THE URBAN JUNGLE
EDEN LINKS what initially seem to be worlds in opposition: the striking forms of modern high-rise architecture with the elemental, floral infusion of vertical gardens.
This ostensible opposition finds combination at EDEN in a new urban attitude to life: 263 apartments offering magnificent views of the Frankfurt skyline and the Taunus. Floor-to-ceiling panoramic windows, loggias, terraces and balconies that skilfully blend together inside and out.
Vertical green gardens connect with the filigree glass facade. Nature and architecture, light and height, transparency and elegance, space and security reach a fascinating new level at EDEN.
Aim High
EDEN rises above Main metropolis and is at the same time in the middle of it all. This innovative building speaks to the demands of cosmopolitan city dwellers and gives them a home shaped by modern lifestyles. Open layouts, changing light moods, floor-to-ceiling windows and sophisticated outfitting make for a perfect approach to urban living. Wraparound balconies are yet another highlight.
Outfitting
All rooms have access to glass-fronted balconies. Magnificent views of the city and the surrounding landscape give every space a fascinating aura. Integrated amenities such as a private gym, a rooftop terrace and 24/7 concierge services add to the appeal.
Location
Europaviertel is a lively district with cosmopolitan flair. Shops, cafés, restaurants, schools and clinics are within easy walking distance, while the Skyline Plaza mall houses 170 shops and the city's largest fitness and spa facilities.
But it's not only the immediate environment that convinces. The treasures of the city centre – the Alte Oper, exclusive boutiques along Goethestraße, the gastronomic highlights of the Fressgass and the historic old town with the world-famous Römer – are just as quickly reached as the Bahnhofsviertel, which entices with its diverse party scene.
Not to mention that EDEN is just five minutes walk from the Westend, which is perfect for jogging and strolling thanks to a location between the Palmengarten and Opernplatz, its historic villas and the Grüneburgpark. Of course, the river Main is just a short walk away, serving up enticing culinary finds and ample recreational opportunities year-round.