High-quality semi-detached houses
with a family-friendly floor plan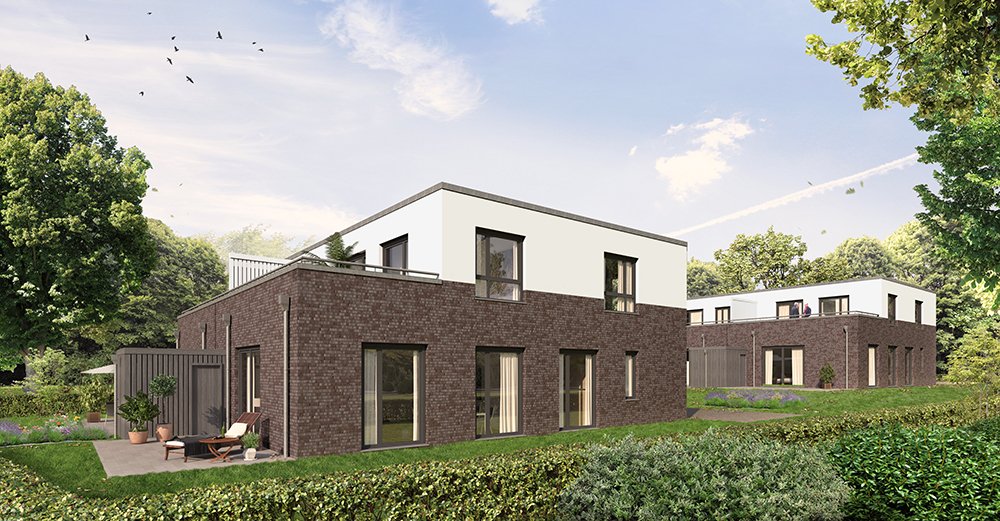 Property description
The property offered here is one of a total of four semi-detached houses that are being built in Hoisdorf to the KfW 55 standard. This semi-detached house is being built on a plot with a plot area of ​​approx. 278 m² and will have approx. 143.88 m² of living/usable space. The living space is spread over two floors.
The specified plot area is an ideal part, including approx. 73 m² of common area. The property is divided according to home ownership.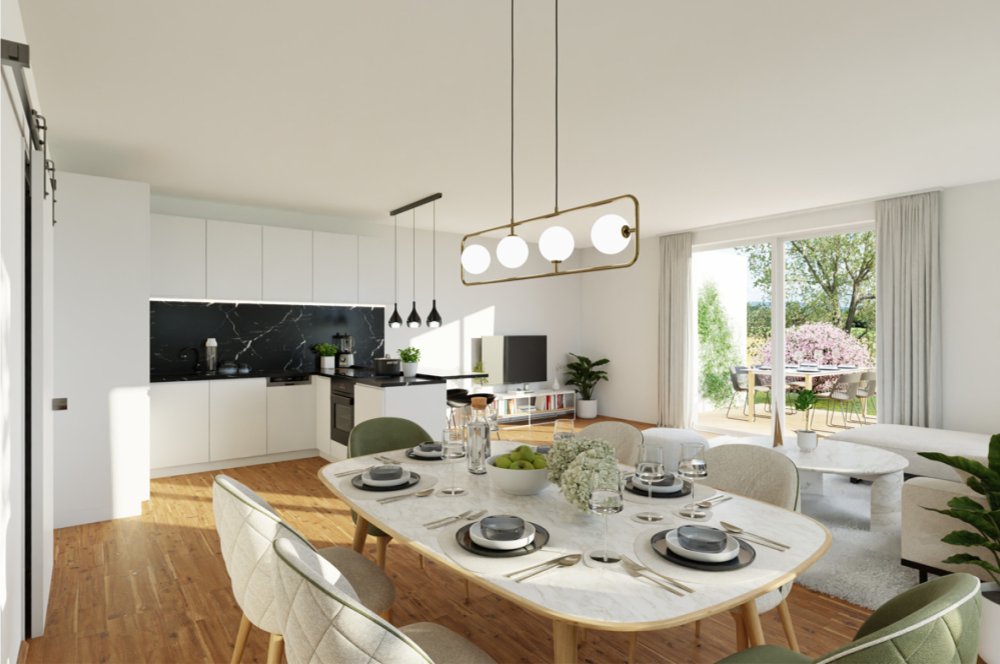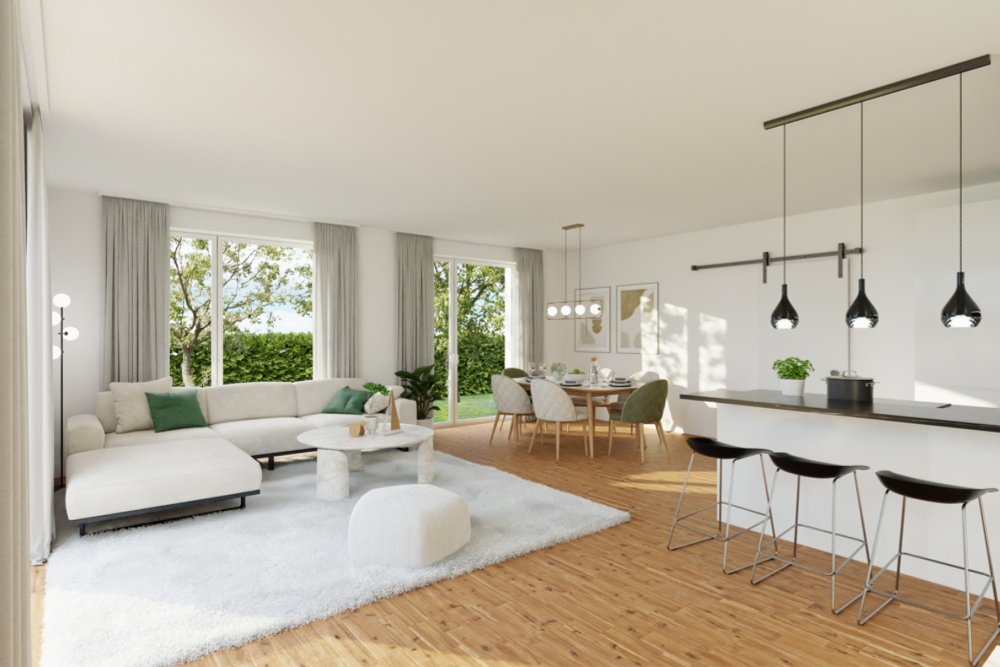 When entering the semi-detached house, you will find yourself in a spacious hallway, from which you will have direct access to a guest toilet equipped with a window and shower and a utility room with all house connections plus a washing machine connection. There will also be an office/bedroom on the ground floor. This can optionally be divided by a lightweight wall to generate additional storage space. Finally, on the ground floor, you can enter the spacious living and dining room with a generously designed, open-plan kitchen. The living and dining room will have a south-west facing terrace. A shed accessible from the patio will provide optimal storage for garden tools as well as privacy from the neighbors.
Three full-fledged, bright bedrooms and a bathroom will be located on the top floor. The bathroom will have modern fittings and offer both a bathtub and a floor-level shower and a towel radiator. A spacious roof terrace can be accessed from two bedrooms.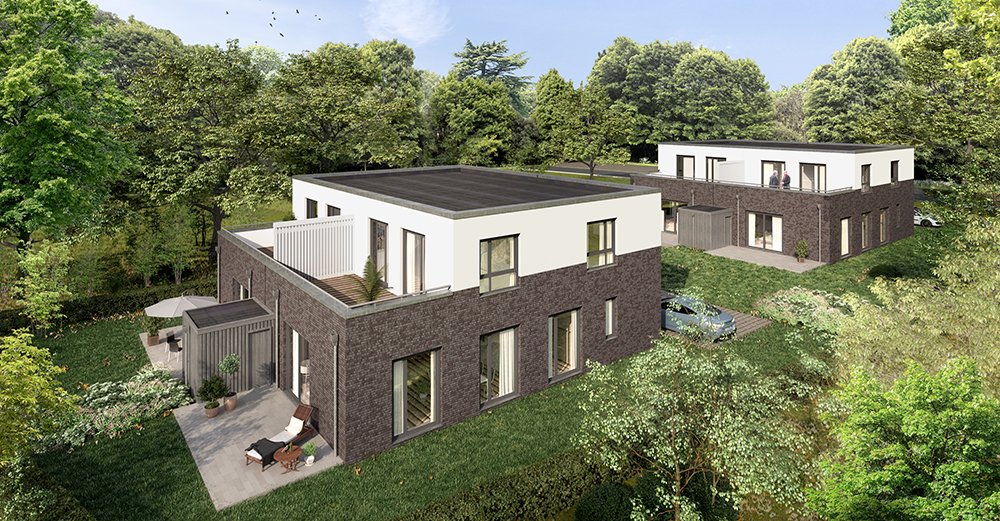 The location
Hoisdorf, a tranquil village in the immediate vicinity of Großhansdorf, has 3,600 inhabitants and is located in the catchment area of ​​Hamburg and in the southern part of the Stormarn district in Schleswig-Holstein. The neighboring municipality of Großhansdorf as well as the municipality of Siek and the small town of Ahrensburg can be reached in a few minutes by car.
A small bakery in Hoisdorf with fresh rolls every day takes care of your physical well-being. For all other purchases of daily needs, both Großhansdorf and Ahrensburg offer a generous selection. In Hoisdorf you can do sports at TuS Hoisdorf e.V., at the tennis club or at a riding club. The theater / youth theater Hoisdorf offers space and scenery for public events. The Hoisdorf ponds, which are under nature protection, invite you to take leisurely walks.
The B404, BAB 1 and the bus service can be reached in a very short time. A primary school is on site, all secondary schools can be found in Ahrensburg, Großhansdorf and Trittau.