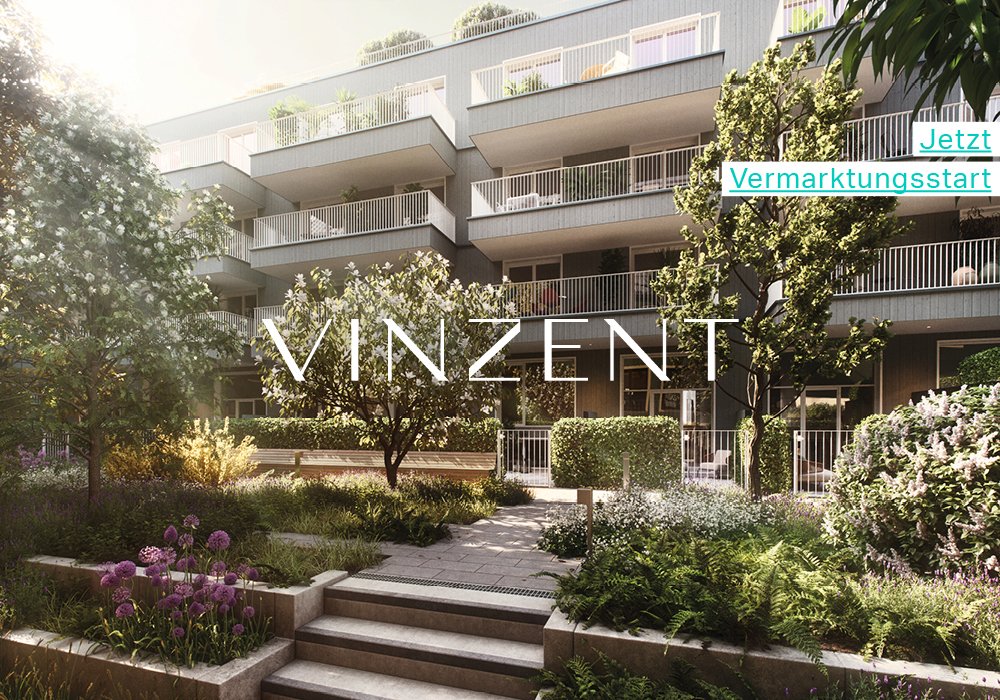 VINZENT becomes a vision! In the authentic St. Vinzenz quarter in the heart of Neuhausen, the first wood-hybrid ensemble is being built within the inner-city structure of Munich. VINZENT is thus a pioneer for sustainability in urban areas.
Location
In the original St. Vincent quarter, in the middle of Neuhausen-Nymphenburg.
Unique
First wood-hybrid ensemble for living and working in inner-city Munich.
Architecture
Stylish, designed wooden facade with an innovative planting system.
Housing mix
Apartments, maisonettes, penthouses with 1 to 4 rooms.
Outfitting
Curated interiors from well-known names for sustainability and design.
High-tech
Smart home in every apartment. Intelligent parcel box system - available 24/7.
Mobility
E-charging stations at every underground parking space, car and bike sharing.
Nature
Green inner courtyard garden with relaxation and activity areas.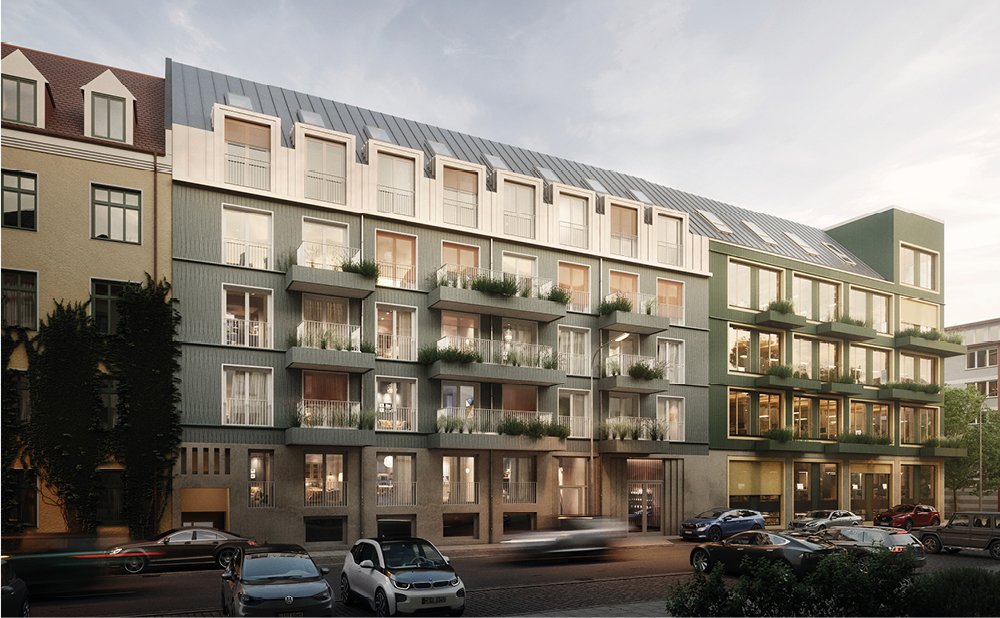 Concept

In the authentic St-Vinzenz-Viertel, located in the middle of Neuhausen, VINZENT shows a progressive, strong attitude. Its ecological orientation is just as essential as the avant-garde design and future-oriented comfort. As the first wood-hybrid ensemble for living and working in the inner-city area of Munich, it will be a milestone that will shape the quarter.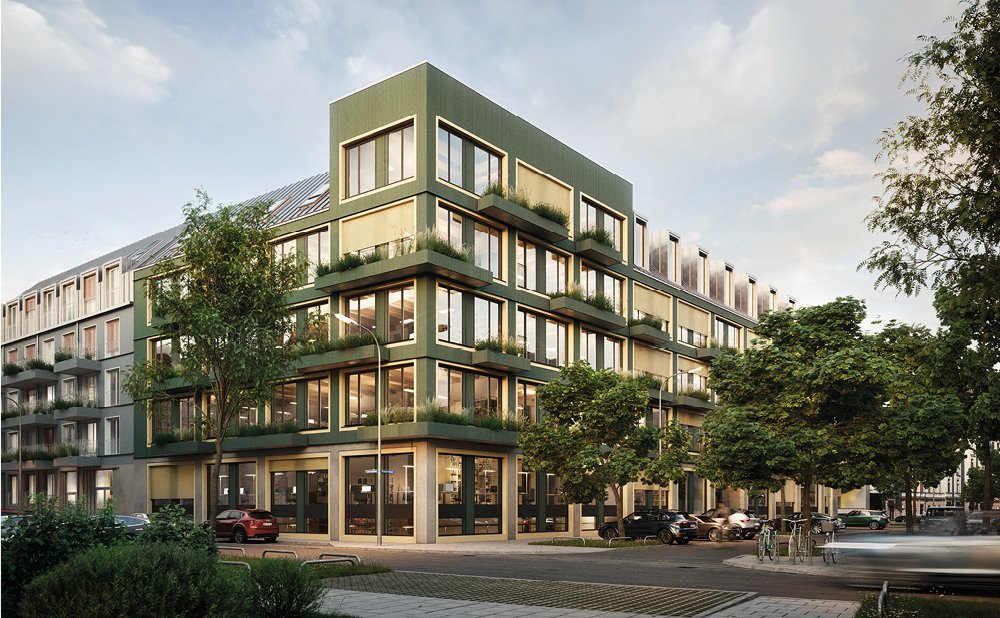 Architecture

VINZENT defines the next development stage of an exemplary architecture. Designed by the award-winning Allmann Sattler Wappner Architects, this progressive concept fits into an atmosphere that has evolved over time.
The ensemble comprises two residential buildings – the front building and the courtyard house – as well as an office building that adjoins the front building. The striking corner development shows the sustainable character at first glance. The designed wooden facade with its elegantly worked out details and innovative planting system is a defining feature of the style.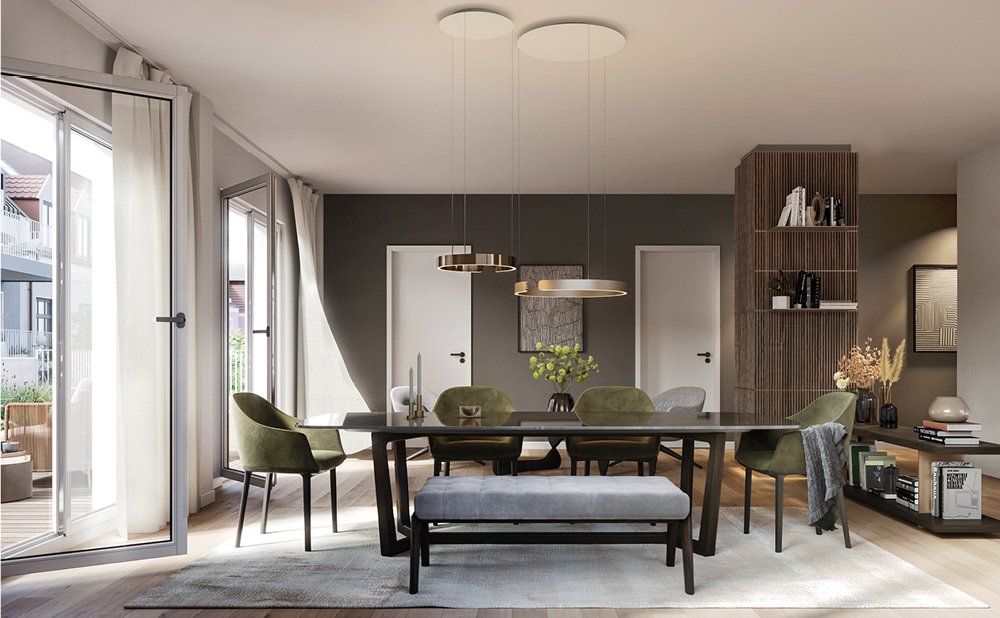 Homes

A well thought-out mix of apartments creates a wide range of options in VINZENT. In addition to a variety of 1- to 4-room apartments, spacious penthouses with rooftop terraces and gardens as well as diverse maisonettes are being built. Every single apartment is more than an attractive home - it is an open space to develop.
Apartments
1 - 4 rooms
Living space approx. 35 - 120 m²
Balconies
Maisonettes
3 - 4 rooms
Living space approx. 80 - 123 m²
Dachterrassen
Garden maisonettes
4 rooms
Living space approx. 45 - 136 m²
Private entrance, terrace
Penthouses
3 rooms
Living space approx. 200 m²
Balconies, rooftop terraces, rooftop garden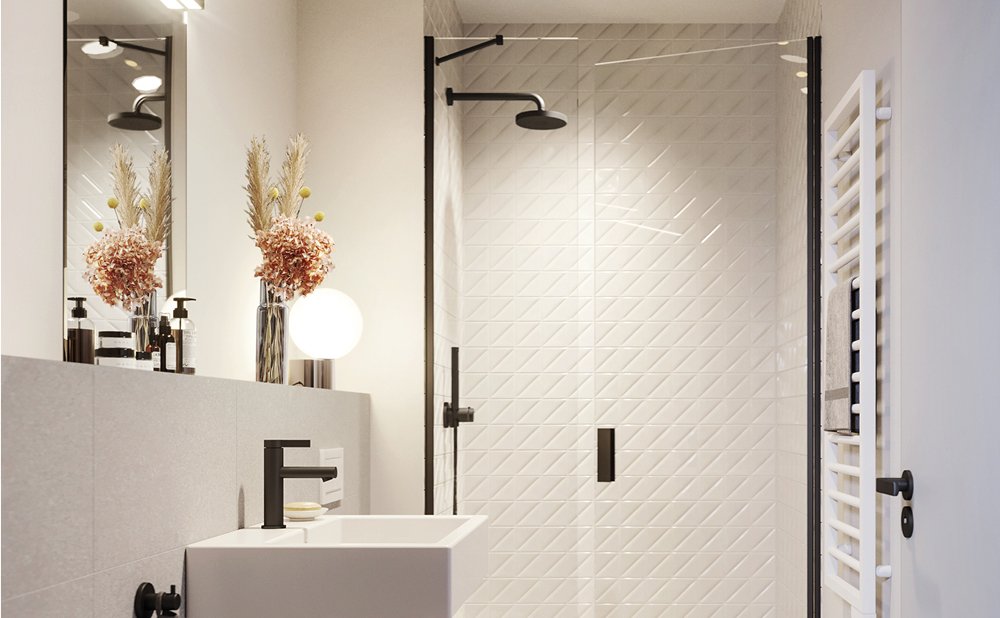 Outfitting

Visually impressive, haptically tangible and conceptually convincing. The apartments in VINZENT show how future-oriented their well-thought-out design is. In form, function and color. The combination of real materials with smart technologies creates a coherent overall picture.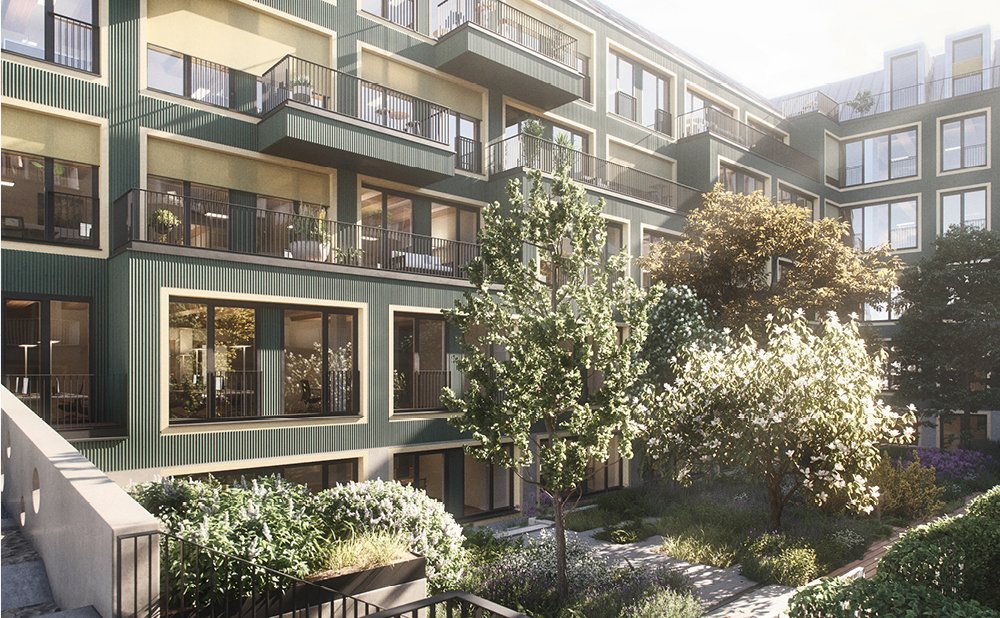 Added value

Pioneering and sustainable at the same time: VINZENT offers more than just a home – it is a place for more quality of life and deceleration. Added value in the sharing model is part of a groundbreaking usage concept.
Courtyard garden
Green hideaway with lots of nature, quiet and active areas as well as play areas.
E-mobility
E-charging station at every private parking space and for car sharing offers.
Bicycles
Private bicycle parking spaces, bike sharing with e-cargo bikes, washing and repair stations.
Parcel box system
In-house parcel box system for 24/7 parcel acceptance.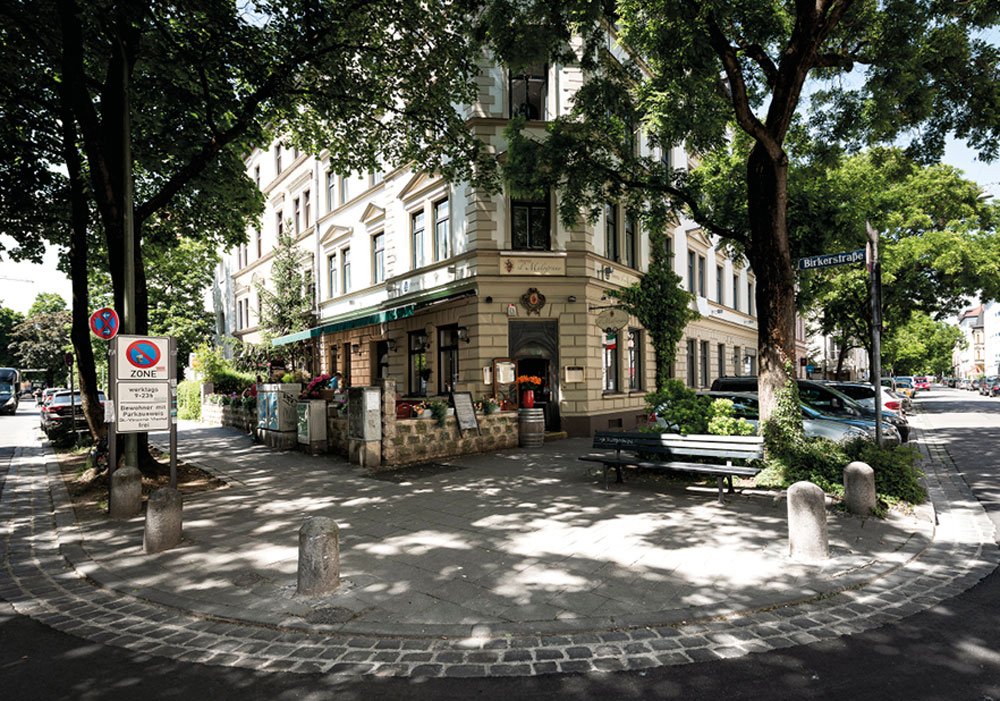 Location

The St. Vincent Quarter is local and urban, approachable and cosmopolitan, personal and pulsating at the same time. Its original Munich flair and the vital charisma give the liveable district in Neuhausen a cosmopolitan character.
Living here means enjoying a metropolitan offering in a relaxed atmosphere. Traditional craftsmanship is just as much at home here as the entrepreneurial spirit of well-known global players.