STADTLANDHAVEL is creating 204 stylish condominiums with floor plans for every lifestyle right on the beautiful banks of the Havel in Berlin-Spandau. All units have a balcony, a roof terrace or a garden terrace and are equipped with parquet and high-quality branded goods. Thanks to environmentally friendly materials, photovoltaic systems, e-mobility parking spaces and green roofs, you will live sustainably and in harmony with nature in STADTLANDHAVEL.
THE PROJECT
The sustainable STADTLANDHAVEL residential development impresses with a truly unique location: here you can enjoy calming proximity to the water, breathe deeply in nature and let yourself be inspired in the nearby city. A new urban building and an extant building with fascinating clinker brick architecture await you at this lovingly planned residential quarter. What unites all these new and existing apartments? They are all high quality and come with a balcony, rooftop terrace or garden and terrace. Parking spaces, cellar compartments, elevator access and a bicycle room ensure that you experience the highest level of residential comfort at STADTLANDHAVEL.
Are you looking for a lucrative investment? The popular units at STADTLANDHAVEL are also ideally suited as capital investments.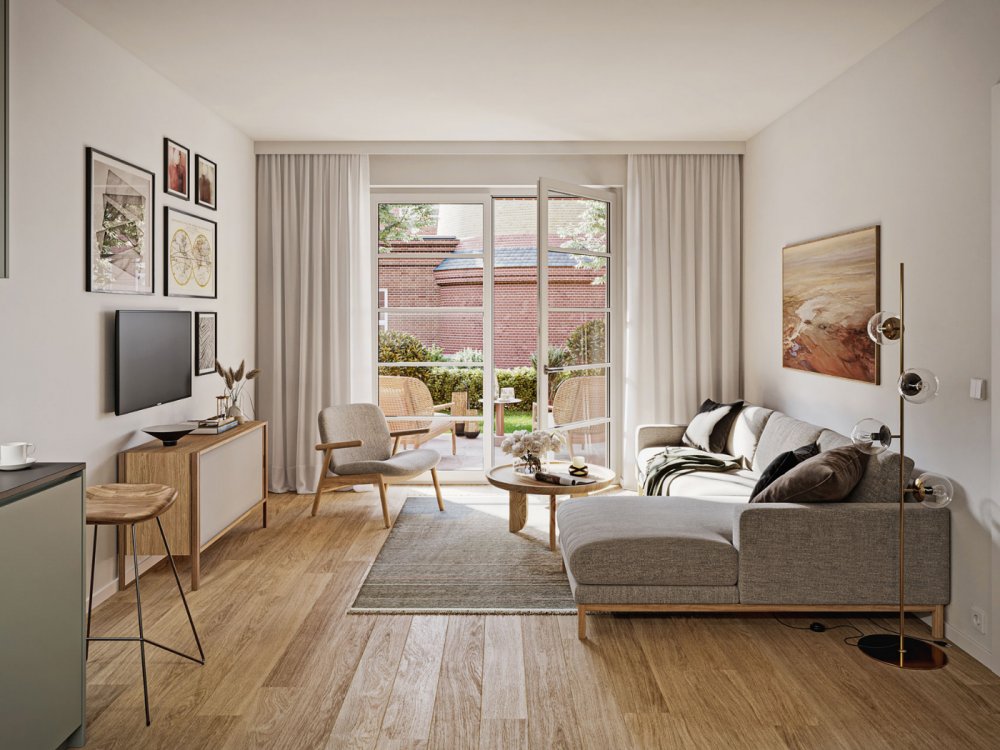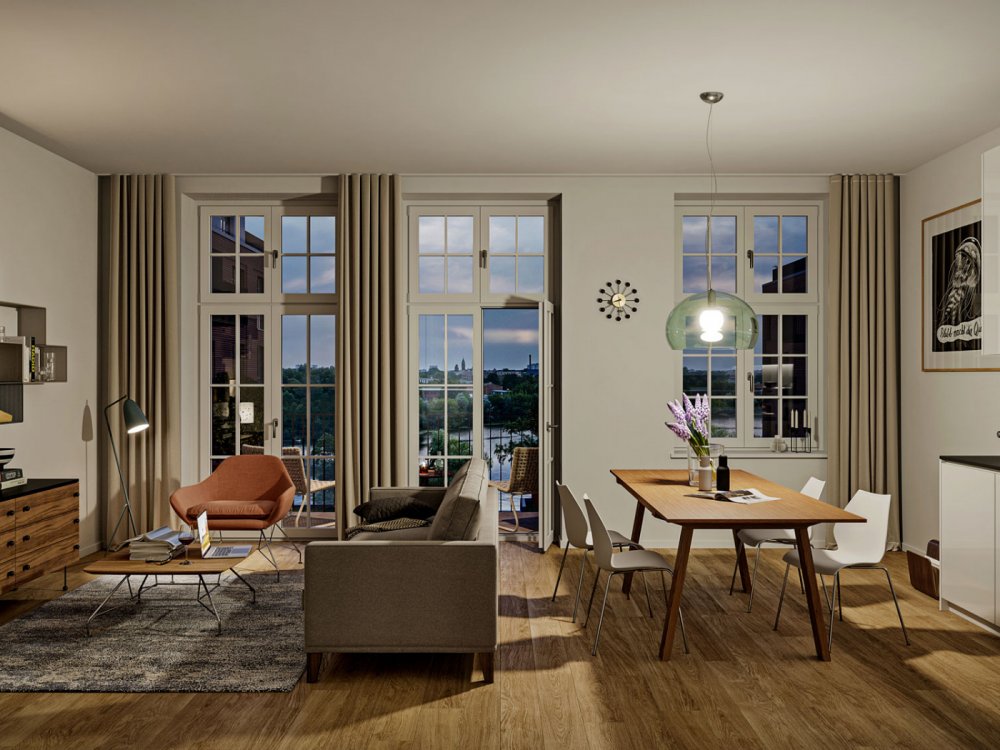 THE LOCATION
Water, nature and the city. This breathtaking combination is what the Spandauer Wasserstadt Oberhavel – home of STADTLANDHAVEL – offers. Here water sports enthusiasts can look forward to numerous leisure activities such as paddling, boating and fishing. Popular excursion destinations are the Eiswerder island, which attracts with beautiful bike paths and picnic opportunities, and the impressive Spandau Forest in Hakenfelde. In the Spandau Citadel you can experience culture of all kinds. Do you feel like taking a trip to the city? The old town of Spandau and the west of Berlin can be reached quickly!
Unique combination of nature and water with city access
Versatile leisure options
Eiswerder Island and Spandau Forest in the immediate vicinity
Culture in the Spandau Citadel
Fast connection to the old town of Spandau and the City West