75 apartments and six commercial units
create an ensemble of old and new
in Berlin's Southern Friedrichstadt.
Exceptional architecture and comfortable living: this is NeuHouse. This mixed ensemble of older, heritage-protected buildings and modern new build construction offers a variety of different types of housing with enough room for development: from one to five rooms and terraced or duplex apartments to penthouses with views out over the city. A modern retreat in the heart of the capital.
14 'Altbau' apartments
61 new build apartments
6 commercial spaces
1-5 rooms
24-149 square metres
34 underground parking places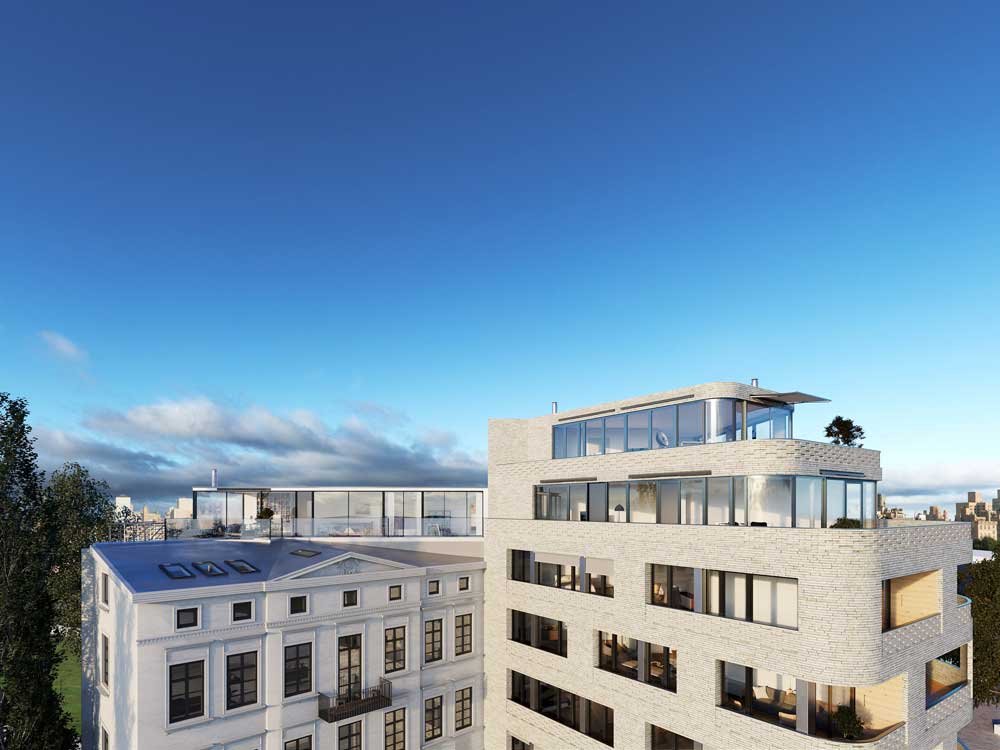 Behind the facade of one of
the oldest buildings in Kreuzberg
are 14 renovated apartments.
Whoever lives here is committed to the classic 'Altbau' – historical housing stock. Built in 1847 and 1848, this heritage-listed building on Enckestrasse is one of Kreuzberg's oldest surviving buildings. Located directly between the Besselpark and the former wholesale flower market, its finely structured façade represents the charming residential qualities of Berlin Gründerzeit architecture.
The older of the two buildings in the NeuHouse ensemble offers high ceilings, classic materials and high quality interiors.
Modern floorplans
High ceilings
Almost all apartments come with a balcony or rooftop terrace
Multilayer parquet or wide-timbered flooring in oak
Interior design by Gewers Pudewill
Sanitary amenities from Villeroy & Boch and Kaldewei
Bathroom fittings from Hansgrohe
Video intercom
Curved design language clothed in
stone: new build as architectonic statement.
Dynamic design language, classic materials and well-designed floor plans make the new building of the ensemble a self-confident architectural gesture. The inside and the outside communicate via loggias, terraces and floor-to-ceiling windows. The slightly curved façade made of bright clinker brick seeks a dialogue with the history of the vibrant local neighbourhood.
Openness and security, density and breadth, peace and dynamism: the 43 to 149 square metre apartments in the new building offer modern layouts and all the amenities necessary for contemporary living comfort. A unique architectural language with a minimalist sensibility draws the outside in, giving the building's design a special touch.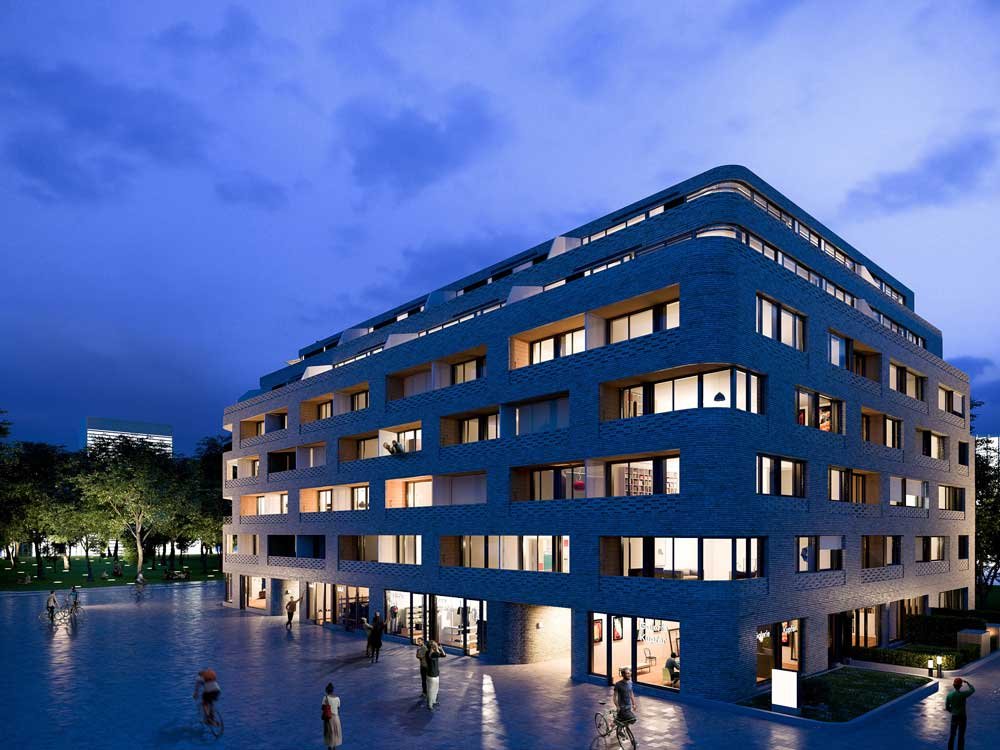 Modern floor plans
Terraced apartments, flats, maisonettes and penthouses
Some apartments with park views
6 commercial units
Underfloor heating
Interior design by Gewers Pudewill
Sanitary amenities from Villeroy & Boch and Kaldewei
Bathroom fittings from Hansgrohe
Loggias, balconies, terraces and rooftop terraces
Multilayer parquet or wide-timbered flooring in oak
Video intercom
Barrier-free entry
Barrier-free apartments on the second floor
A terrace with views of the surrounding city is sometimes the greatest luxury the capital has to offer. The penthouses on the fifth and sixth floors offer just such a unique outdoor relationship. The setback penthouse storeys are all oriented to the south or southwest. Frontal terraces and fully glazed facades bring the sky over Berlin into the living spaces between your own four walls.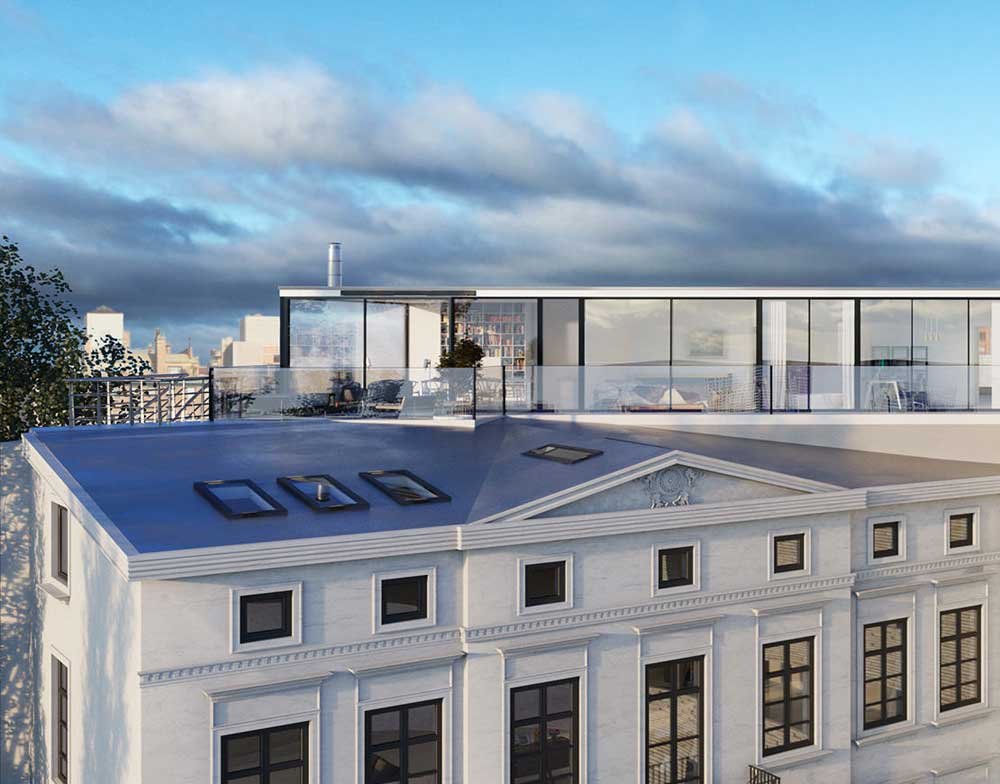 The old and new buildings form a common courtyard between themselves, contiguous with the terraces of the ground floor apartments. This high-quality landscaped area invites residents to linger and references the tradition of Berlin's urban backyards.
The architectural works of Gewers Pudewill are award-winning and are among the most important of our time, inspiring professionals and residents alike. The practice of this Berlin office stands by openness, flexibility and the combination of interior and exterior spaces. This is complemented by a dynamic design language with a minimalist touch and a sense of materiality and finesse in the details.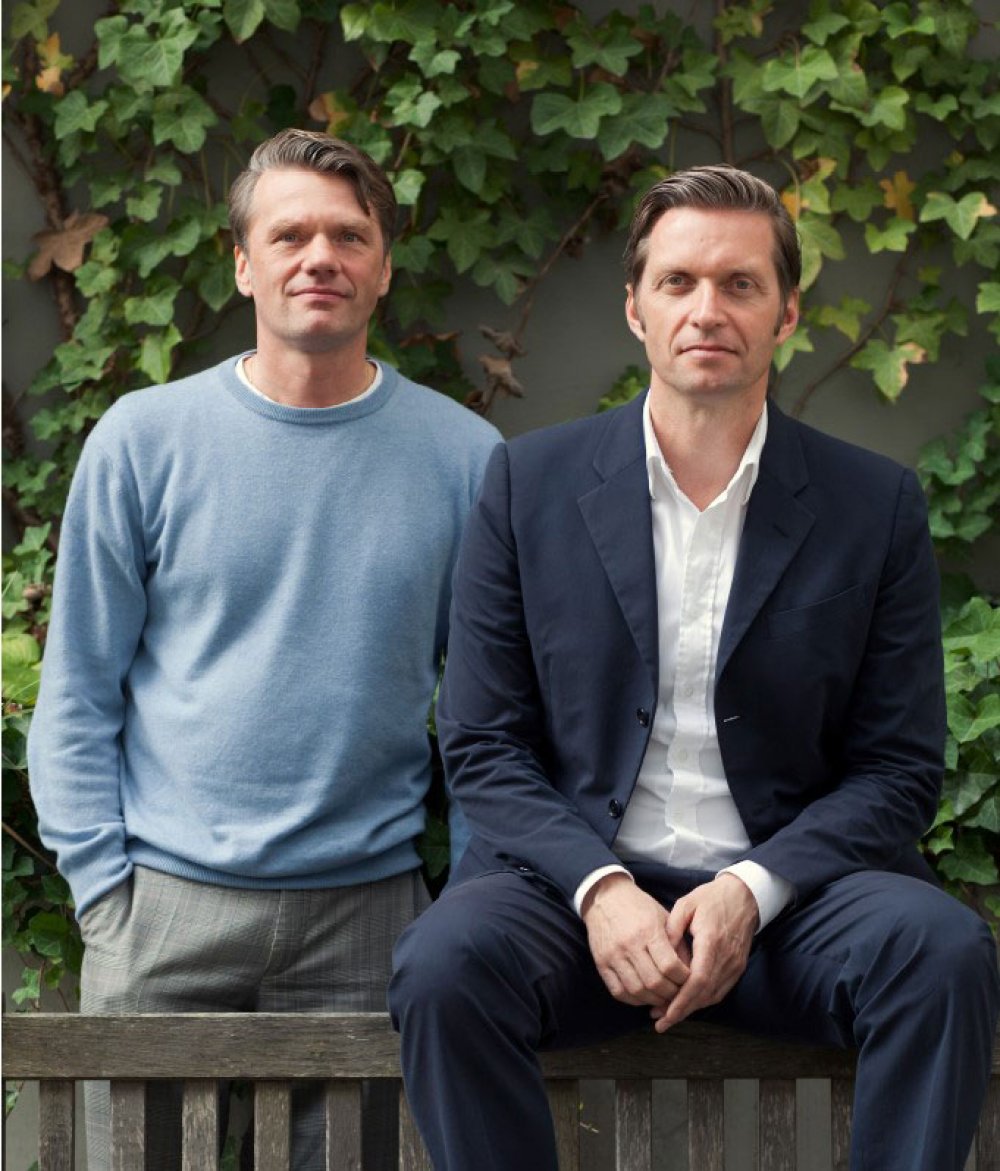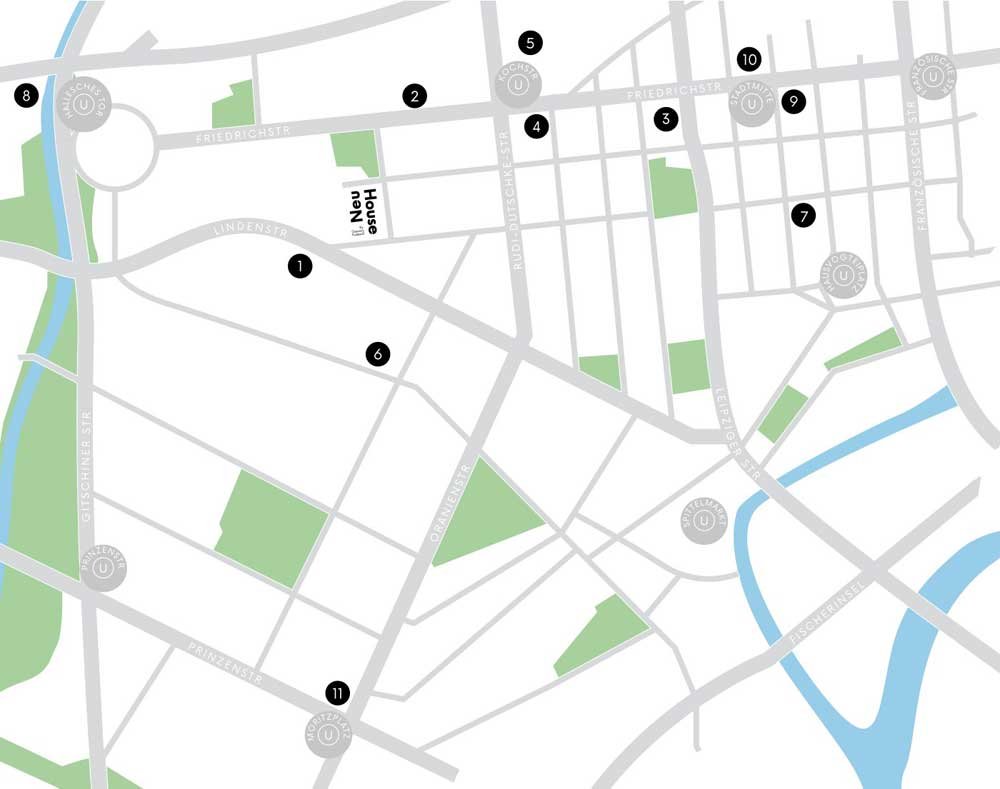 Between Checkpoint Charlie and
the Jewish Museum stands a vibrant
new residential quarter.
The historic Southern Friedrichstadt lies at the crossroads between Kreuzberg and Mitte and breathes diversity, culture and urbanity. For decades, the quarter was in a deep sleep – now the place is coming to life again. This perfect location – between Friedrichstrasse in the west, Koch and Rudi Dutschke in the north, Lindenstrasse in the east and Mehringplatz in the south – offers space for exciting perspectives and is the ideal foundation for an urban living culture in the heart of Berlin.
1. Jüdisches Museum
Lindenstraße 9-14
10969 Berlin
2. Nobelhart & Schmutzig
Friedrichstraße 218
10969 Berlin
3. Sale e Tabacchi
Rudi-Dutschke-Straße 25
10969 Berlin
4. Checkpoint Charlie
Friedrichstraße 43-45
10117 Berlin
5. Frau Tonis Parfum
Zimmerstraße 13
10969 Berlin
6. Berlinische Galerie
Alte Jakobstraße 124-128
10969 Berlin
7. Gendarmenmarkt
Gendarmenmarkt
10117 Berlin
8. Hallesches Haus
Tempfelhofer Ufer 1
10961 Berlin
9. Departmentstore Quartier 206
Friedrichstraße 71
10117 Berlin
10. Alnatura
Alte Jakobstraße 79/80
10179 Berlin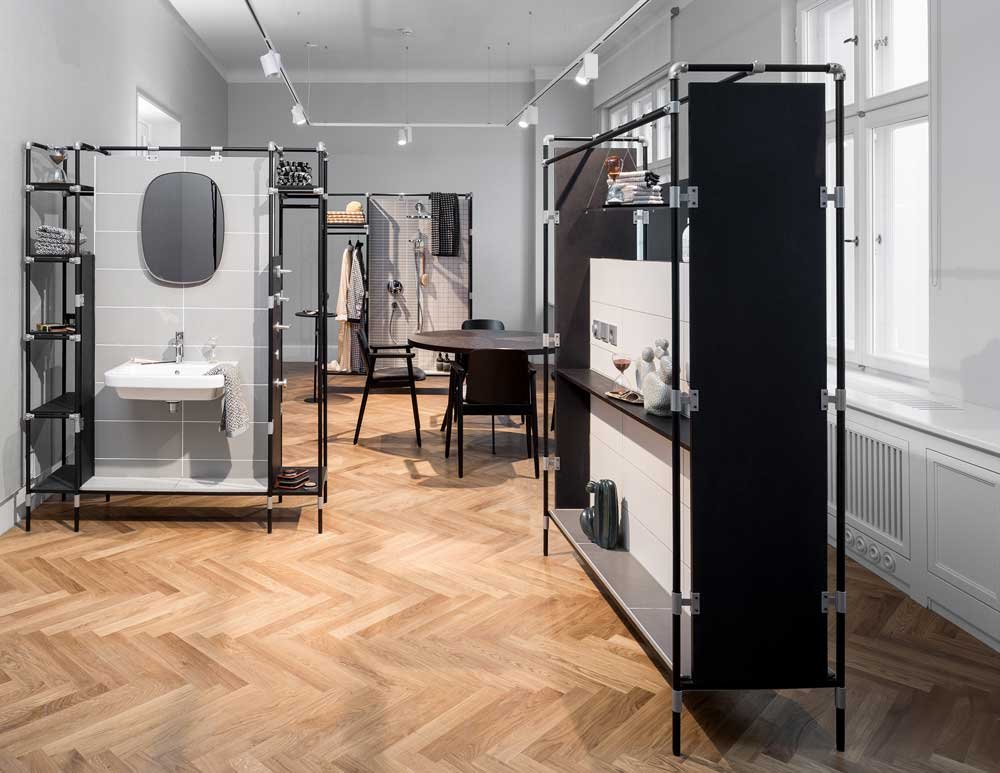 If you want to get to know the NeuHouse project's exciting architecture, varied floor plans and modern outfitting possibilities, we would be happy to welcome you to our showroom at Schlüterstraße 45. Appointments can be arranged by phone or e-mail.
T. +49 (0)30 887 742 50
neuhouse@david-borck.de
Exclusive distribution
David Borck
Immobiliengesellschaft mbH
Schlüterstraße 45
10707 Berlin
T. +49 (0)30 887 742 50
F. +49 (0)30 887 742 525
www.neuhouse-berlin.de
neuhouse@davirdborck.de

Property developer and investor
UBM Development Deutschland GmbH
Albert-Roßhaupter-Straße 43
81369 München
T. +49 (0)89 741 505 0
F. +49 (0)89 741 505 19
www.ubm-development.com
muenchen@ubm-development.com