Urban homes on the Lech
3 apartment buildings, each with 8 residential units and underground parking, Max-Friesenegger-Straße 30, 32 and 34 in 86899 Landsberg am Lech
Landsberg am Lech - the large district town and seat of government of the district of the same name in the administrative district of Upper Bavaria is about 55 kilometers west of Munich and about 38 kilometers south of Augsburg. The historic old town is embedded between the Lech and its eastern high bank and is therefore the center of the Lechrain, the border landscape between Swabia and old Bavaria.
From the 19th century, the western (Katharinenvorstadt, Neuerpfting, Weststadt, Schwaighofsiedlung) and eastern (Bayervorstadt) districts formed. The important history of the city is reflected in a number of buildings and monuments worth seeing, which can be found mainly in the old town. A large number of museums and galleries are dedicated to the historical history of the city. But there is also a lot to discover outside of the largely well-preserved city walls.
For example The Landsberger Stadttheater, for example, is one of the oldest recorded civic theaters in Bavaria and, in addition to renowned stage, dance and music performances, also shows cabaret. Landsberg has been making a name for itself with concert organ music for a number of years, and not only the "Orgelstadt Landser" competition enjoys a great deal of national attention.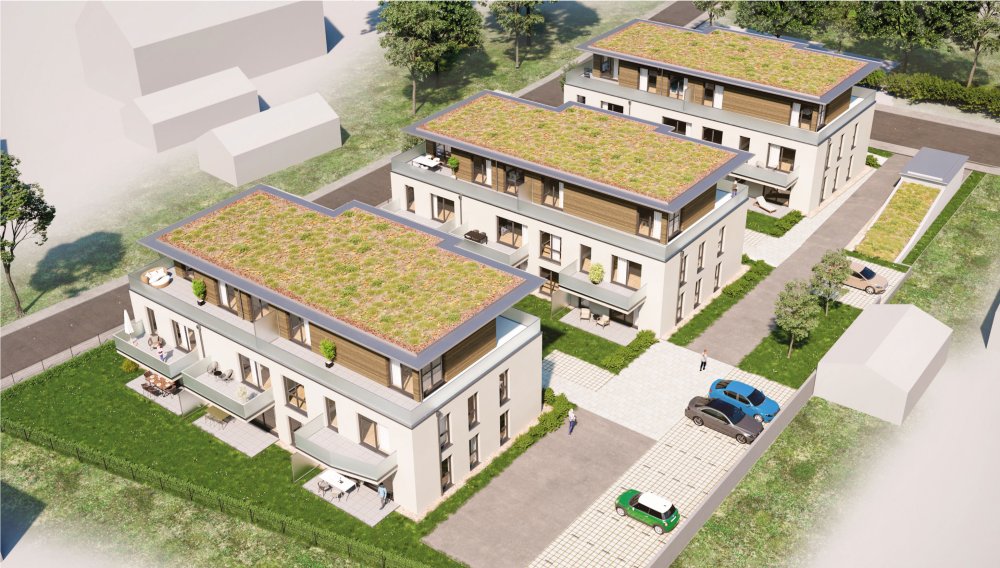 Landsberg also has a lot to offer when it comes to sports and leisure. Event, ice and gymnasium form the sports center and thus not only a stage for e.g. ice hockey games of HC Landsberg and other sporting events, but also for concerts and theater. There are a number of different sports associations and clubs: darts, billiards, basketball, rugby, American football and, of course, the Alpine Club is also represented with the Landsberg section. In summer, the heated island pool, located near the old town directly on the Lech, invites you to swim and relax.
Thanks to the central location, the nearest larger cities such as e.g. B. Memmingen, Starnberg, Augsburg easily reach. The good transport connections to Munich, Augsburg, Ulm or Stuttgart offer commuters practical connections between their place of residence and work. The nearby Memmingen Airport also offers many interesting travel destinations. This makes Landsberg am Lech equally interesting as a business location and as a place to live.
You will find all kinds of shopping here: from traditional shops or fashion boutiques to branches of various discounters and chain stores to regional trading companies.
Thus, not only the things needed in everyday life are secured. The range of jobs is also extensive and a suitable employer or training company can be found here in many disciplines. The wide range of childcare and educational opportunities is ideal for families with children. There are several child day care facilities directly in Landsberg and also in the surrounding area.
Once you reach school age, the state offers various types of schools: several elementary and middle schools as well as junior high schools and grammar schools. Special schools offer students additional educational support if they need it.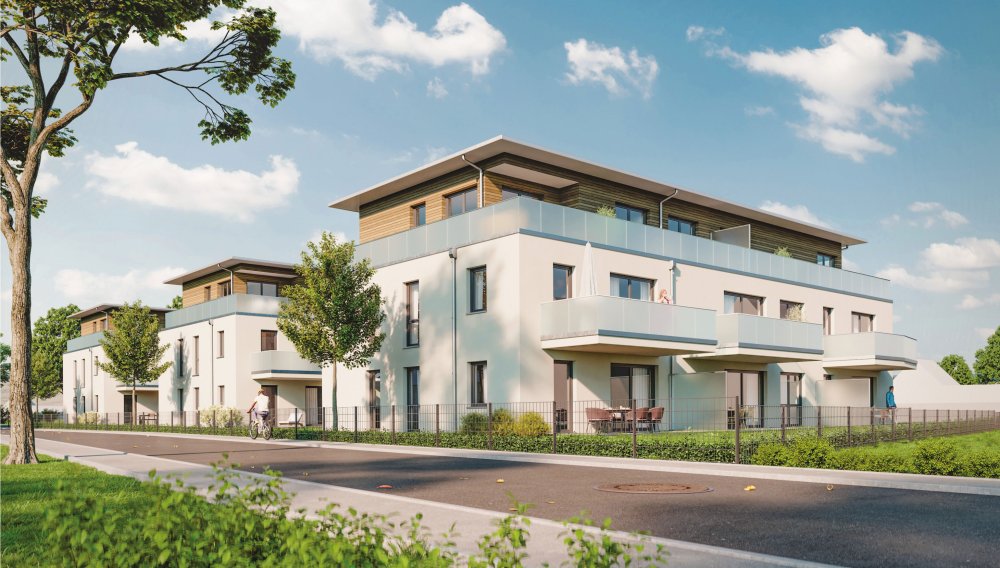 Fact sheet for the property
3 apartment buildings in solid construction
2 and 3 room apartments between 77 m² and 95 m²
Only 8 residential units per house
largely barrier-free floor plans
Planning according to the specifications of the Building Energy Act 2020
Pellet heater
Underfloor heating
Underground car park with 29 parking spaces
3 bicycle storage rooms
Spacious balconies and terraces
High quality outfitting
Solar collectors for domestic water heating
Preparation for e-mobility
Controlled domestic ventilation (KWL system)
Central location with lots of greenery
Commission-free purchase directly from the developer
Energy pass values:
House 1: GEG, final energy requirement, 44.6 kWh/(m2•a), energy efficiency class A, pellets
House 2: GEG, final energy requirement, 44.8 kWh/(m2•a), energy efficiency class A, pellets
House 3: GEG, final energy requirement, 44.6 kWh/(m2•a), energy efficiency class A, pellets