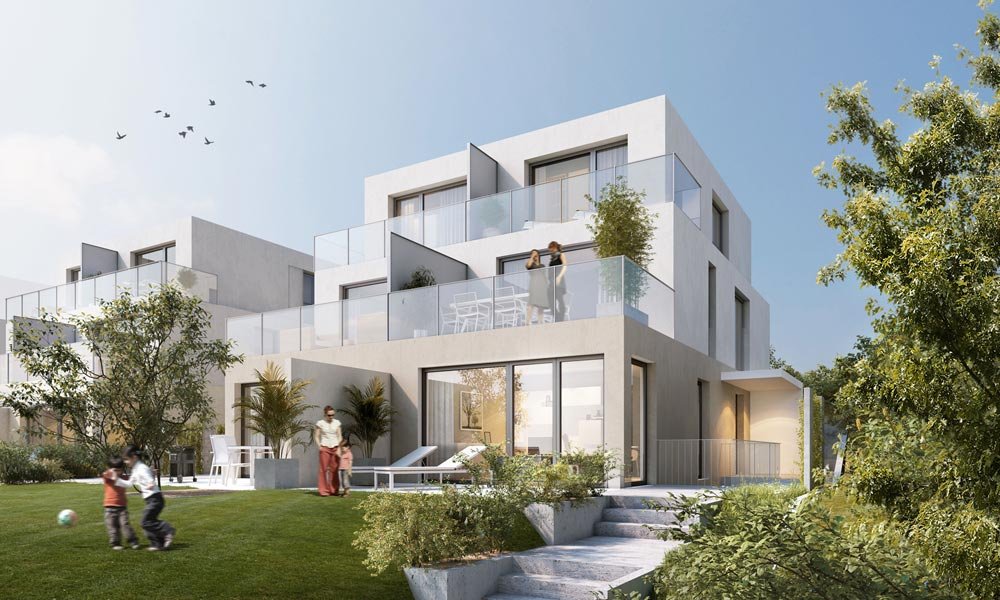 4 modern semi-detached houses with 5 rooms and approx. 195 to 209 m² of living space are being built in Wiesbaden. Well-designed floor plans leave nothing to be desired. Each residential level has a terrace, bathroom or toilet. The building has a full basement. In the basement there's a large additional room plus a house technical/utility and connection room. Here, installation of a bathroom is possible as a special request for an additional charge.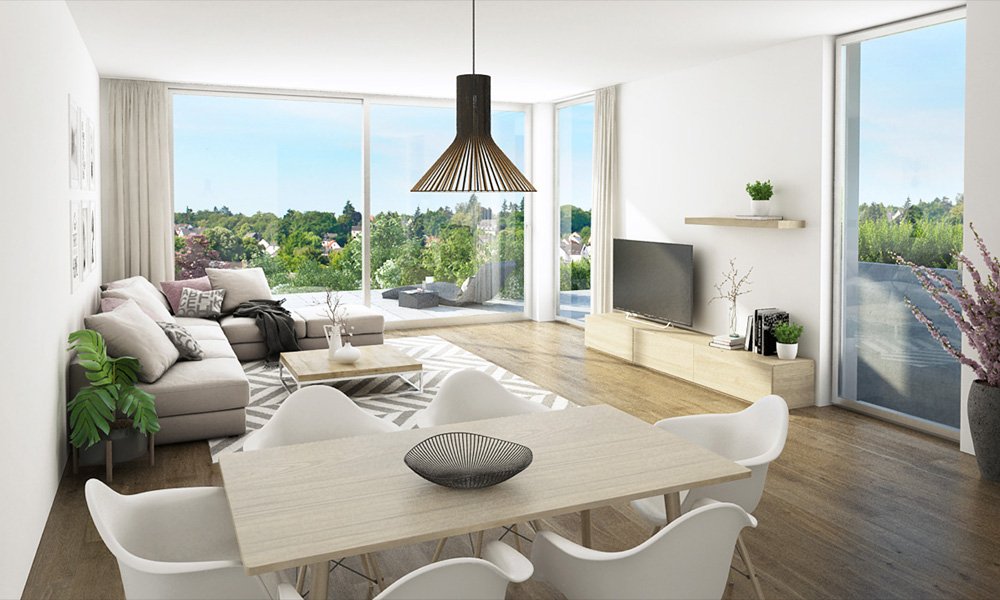 Location location location
Here your dream of living close to nature and at the same time enjoying an urban lifestyle becomes reality.
These 2 semi-detached houses are built on a small hill. Experience views towards the city in full sunshine and recharge your batteries for your next project.
Enjoy the fresh air of the fields and meadows that lie only 100 m away from your new home. Whether heading in to the city center or to the nearest supermarket, the routes for your everyday errands are short.
Destinations further away can also be easily reached thanks to the proximity of the local train station and various motorway connections.
Welcome to Langelsweinberg –
welcome home!
An energy certificate is in preparation.