QUARTIER KUVERTFABRIK PASING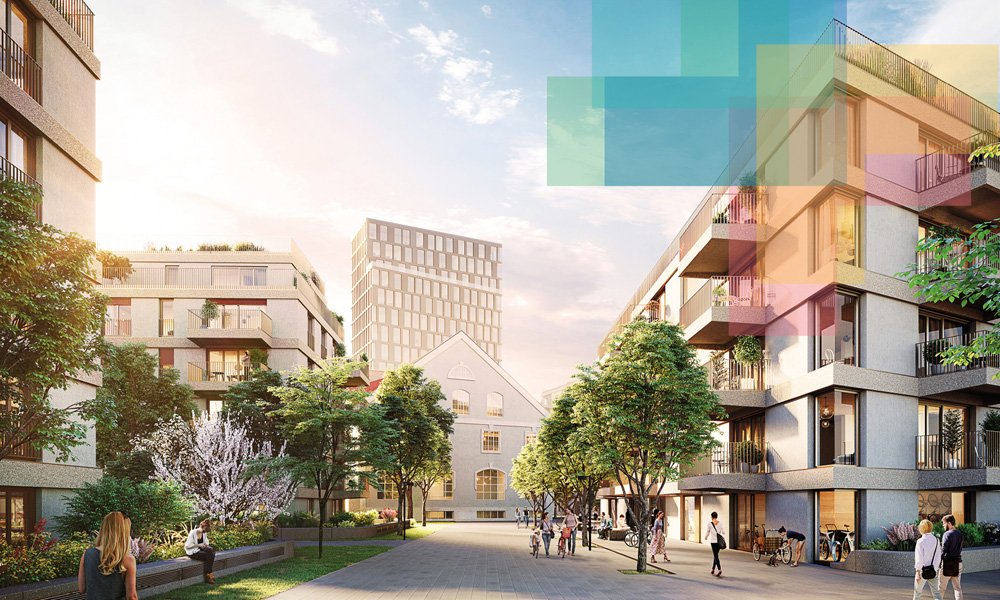 kupa – the future lives here.
More is more in the urban quarter of the future.
kupa is living with innovative added value that creates a multi-dimensional increase in life quality. The result is a new urban quarter that can be a source of inspiration for its residents, its environment, Pasing and the whole of Munich: kupa - Quartier Kuvertfabrik Pasing.
Iconic architecture
Intelligent layouts
High-quality outfitting
Smart features
Sustainable mobility solutions
Extraordinary community areas
HISTORY AND FUTURE
Historical heritage meets the future.
At the heart of the new district is the heritage-listed envelope factory dating from 1909. Once upon a time, up to one million letter envelopes were produced here daily and the site claims the invention of the window envelope.
It will soon become the vibrant centre of this new live-work quarter. Carefully restored, it offers plenty of room for new professional environments. Green outdoor areas around the landmark building arise as a future-oriented counterpoint to five residential buildings housing 175 condominiums.
ARCHITECTURE
Outer limits manifest.
Architectural design from internationally acclaimed architectural firm Allmann Sattler Wappner creates inspiring contrasts. The facades have different characteristics. Tranquil design in the direction of the quarter's centre is characterised by generous balconies, gradually opening up to the urban environment with asymmetrical bay windows for an unfolding, sculptural effect.
A quarter with multi-faceted architecture
Versatile design language
Quotes the historic factory building
Spacious green and open spaces on the ground floor and on the rooftops
APARTMENTS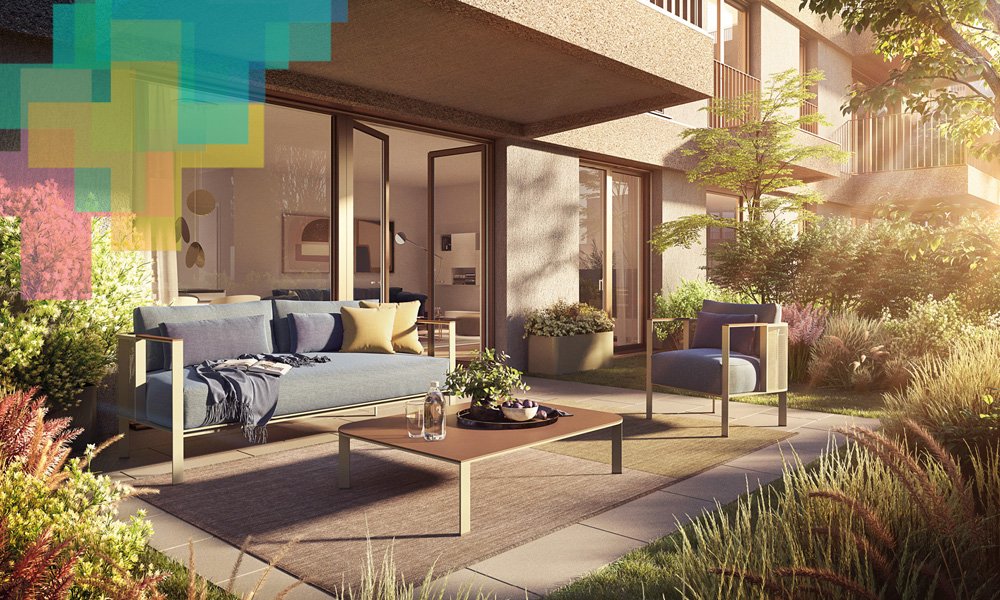 Space for all options.
From smart apartments to family apartments, kupa offers a variety of options. Flowing spaces and multifunctional zones create variable design options for a flexible lifestyle. Spacious balconies, roof terraces and roof gardens extend the residences to the outside – panoramic views of the city and the Alps included.
175 apartments, approx. 40 – 120 m²
Intelligent, flowing layouts, multifunctional zones
Bays with panoramic windows
Spacious balconies, rooftop terraces and gardens
FEATURES AND SERVICES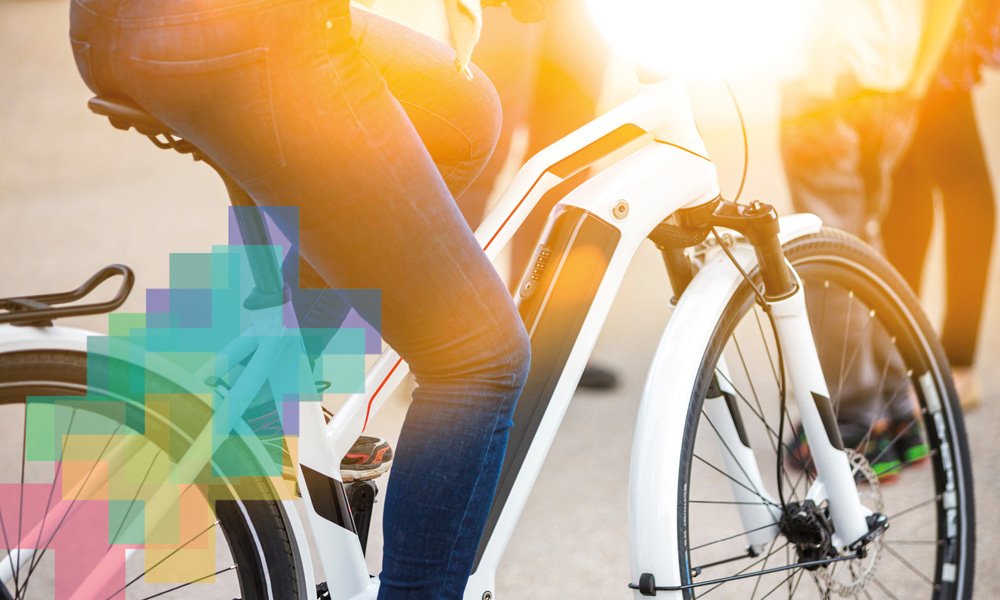 Life Quality Plus.
With smart devices, sustainable mobility solutions and exceptional communal areas, kupa creates a multi-dimensional increase in your quality of life. And thus offers future residents a contemporary neighbourhood concept for urban living.
Services
Quartiers-App: the home in a mobile device
kupa Concierge approx. 64 m²: available on site and online
Intelligent parcel system: pickup deliveries 24/7
Mobility
Underground garage: 139 parking places and e-charging station
Bicycles: bike storage and bicycle workshop
Sharing: car/e-scooter and e-bike sharing plus cargobikes to share
Sharing: transferable MVG IsarCard
Public: tram, bus, and underground line U5 on the doorstep coming soon
Community areas
Bicycle workshop approx. 271m²: for all those mobile on two wheels
kupa Square: neighbourhood centre with catering concept
kupa Kitchen approx. 137 m²: to cook and celebrate with friends
Community rooftop terrace approx. 115 m²: for networking under the open skies
OUTFITTING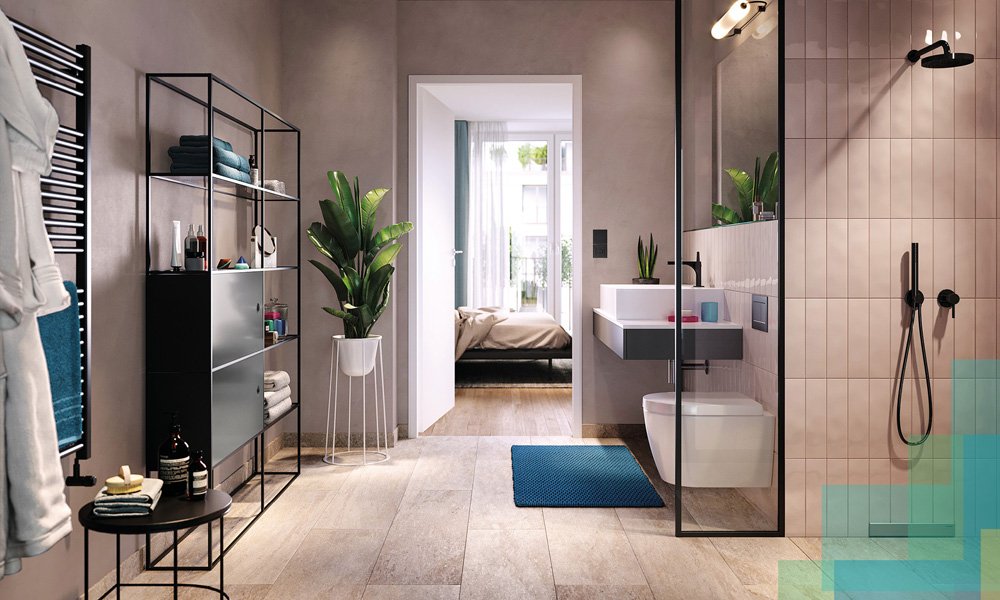 Design plus function.
Details make the difference, and outfitting in kupa shows it. This includes products from well-known manufacturers that convince in terms of design, functionality and quality. High-quality materials create special intrinsic value and durability. This makes your own apartment a place of well-being for all the senses – welcome home.
Living rooms
Oak parquet in a 'Schiffsbodenverband' pattern
Underfloor heating
Door communication, can also be operated via mobile app
Smart home functionality with KNX bus system pre-installation
External sun protection, electrically operated
Bathrooms
Italian porcelain stoneware from Marazzi
Floor-level showers with glass partition
Bathtubs from Duravit
Black chrome fittings from KEUCO
Underfloor heating and heated towel rails
KITCHENS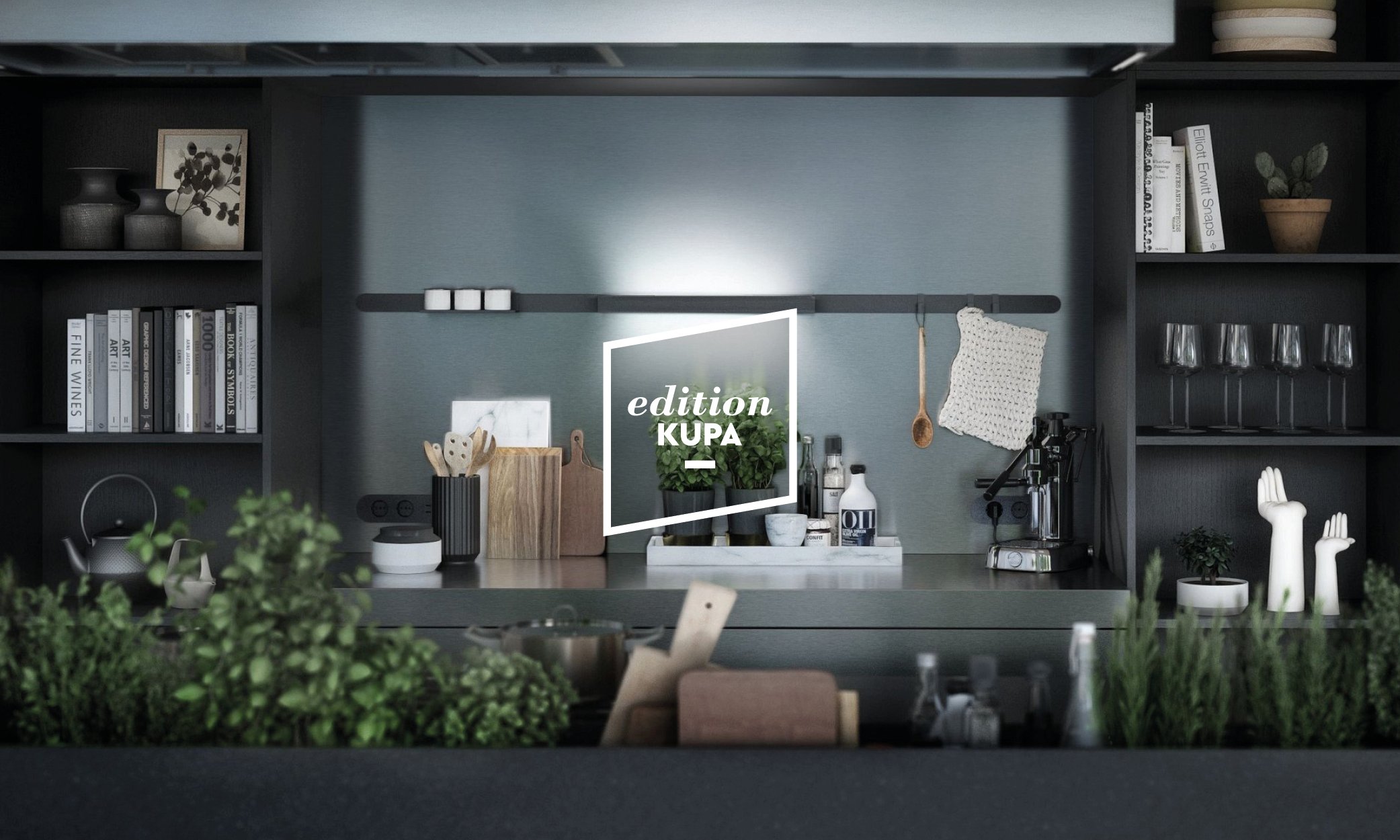 EXCLUSIVE COOPERATION.
kupa cooperates with internationally award-winning kitchen designer SieMatic. This long-established company stands for innovation and design – just like kupa.
SieMatic has developed kitchen concepts curated specifically for the project.
Tailored kitchen planning and design is managed by Gienger Küchen, Munich's SieMatic dealer. Completely according to your individual wishes and concepts.
LOCATION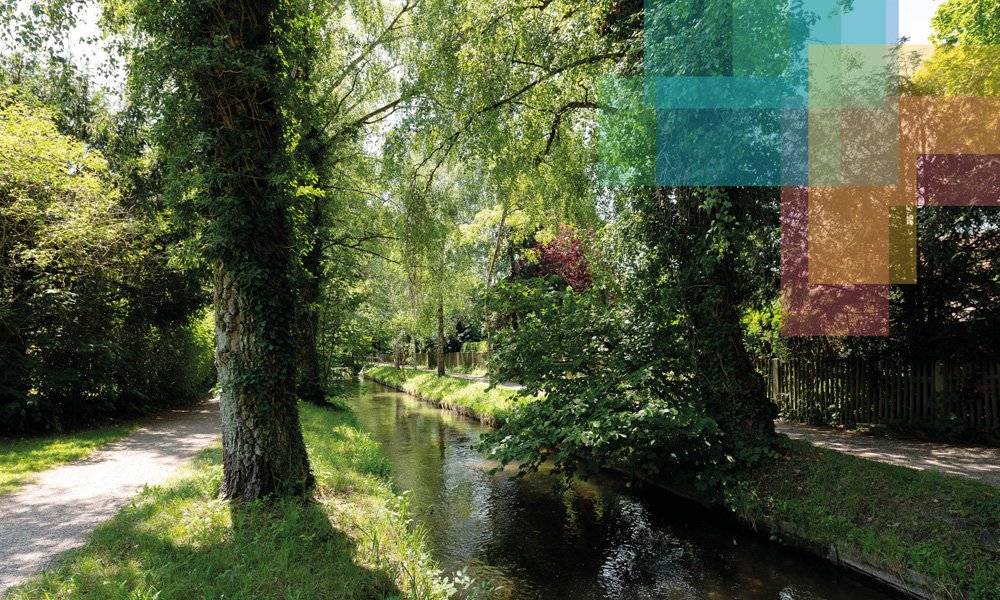 Pasing, a favourite place.
They still exist, these authentic, honest places. Pasing stands for originality and authenticity. There is a daily market where one can meet and trade. Anyone who lives in Pasing does it out of the conviction and appreciation that this Munich district combines the modern and cosmopolitan with a love for history and tradition.
Numerous shops
Varied gastronomic offer
Nature and recreation on your doorstep
Leisure, sports and fitness facilities in the immediate vicinity
Culture, art and music every day
Kitas, schools in the immediate vicinity
Perfect connections: train, tram, bus, S-Bahn and a subway station in the near future
Fast access: Pasinger station (ICE-stop), main station, airport
ENERGY STANDARD
EnEV information.
Energy certificate: energy demand certificate EA-B
Energy source: district heating / electricity mix
Year of construction: 2018
Energy demand value Haus C: 71 kWh / (m² a)
Energy demand value Haus D: 89 kWh / (m² a)
Energy demand value Haus E: 89 kWh / (m² a)
Energy demand value Haus F: 89 kWh / (m² a)
Energy demand value Haus G: 60 kWh / (m² a)