An ensemble in Halle (Saale)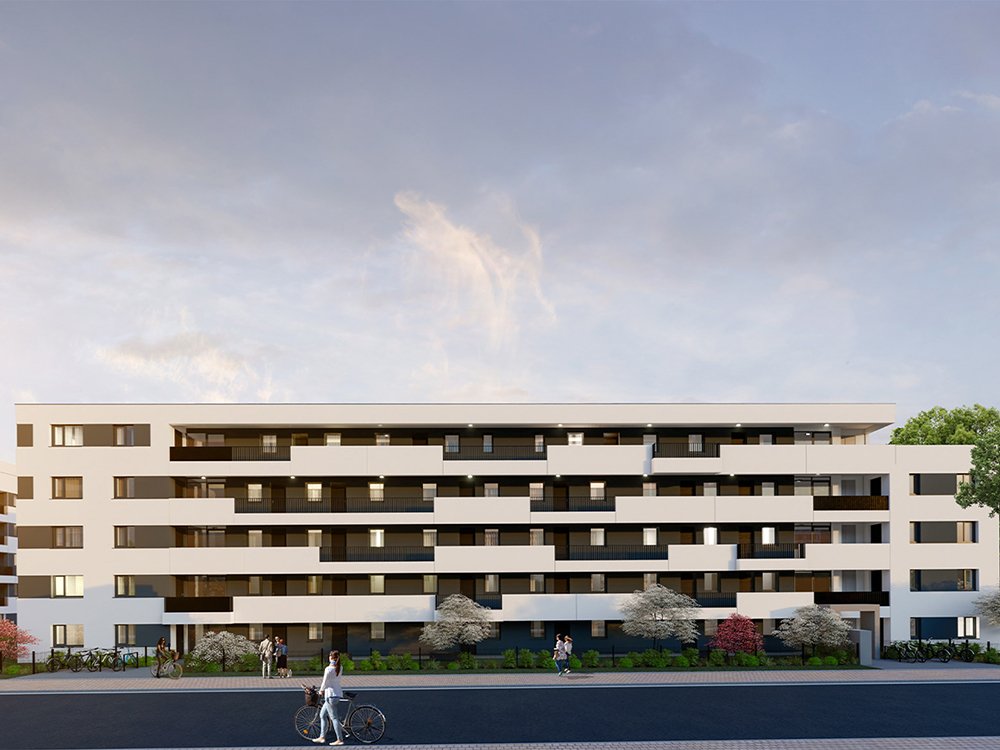 An intelligent home in the first digital residential district in central Germany. Modern architecture, avant-garde outfitting and an innovative SmartHome concept come together at HirschQuartier in Halle an der Saale, creating future-oriented residences. Experience the city of science, economy, art and culture - from an exclusive condominium that leaves nothing to be desired.
151 apartments with 2- to 4-room variants spread over 5 floors offering the highest quality, 53 to 125 m² living spaces. Each apartment is digitally networked and fully integrated into the quarter's SmartHome concept and are easily accessible by elevator from the underground garage.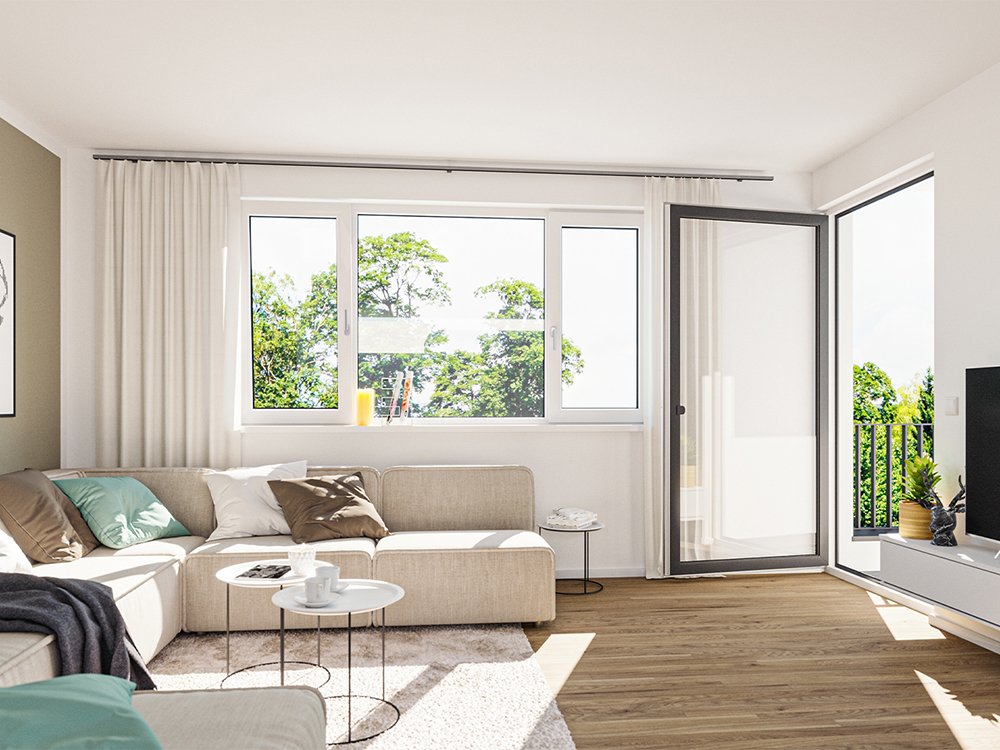 Do you focus on sustainability? Car sharing spaces and a generous bicycle storage concept with 230 bicycle parking spaces ensure low-noise, zero-emission transportation and are a beacon of uniquely sustainable property development.
Well-known companies such as Dell (1,000 employees), DHL (5,800 employees) and the university hospital (4,000 employees) attract well-trained specialists. This is why Halle has recorded demographic growth of over 10,000 people between 2010 and 2019. Halle is a regional centre, offering multifaceted advantages for a varied lifestyle.

E-mobility

Lighting

Digital access control

Parcel station

Smoke alarms

Front doorS

Voice control

Music
HirschQuartier – one step ahead of the future!
Whether digital access controls, lighting, optimized temperature control for a pleasant climate or a private parcel station with app control - in HirschQuartier's digital living environment you will acquire the latest generation of smart residential comfort.
In terms of outfitting, the tension between modern homes and extravagant design continues. Designer elements are stylish and durable in all living areas and is complemented by the timeless chic of tiles from Villeroy & Boch in the sanitary zones. A high-quality real glass shower partition and electric shutters leave no domestic desire unfulfilled.
At a glance
2- to 4-room apartments (53 m² to 125 m²)
145 underground parking spaces
SmartHome
GreenWorld | 230 bicycle parking spaces & car sharing spaces
In-house handcarts
Barrier-free access to the apartments & basement
Outfitting from well-known brand-name manufacturers (Villeroy & Boch, Kaldewei)
Planned completion: October 31, 2021
Location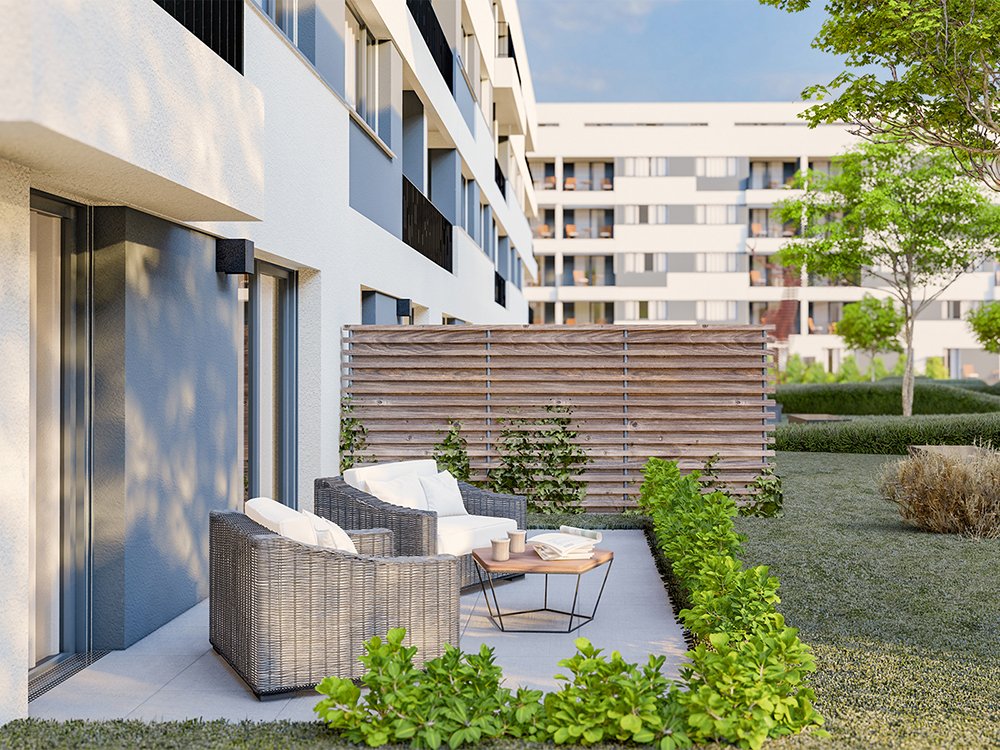 Georg Friedrich Handel's birthplace is one of the most up-and-coming cities in central Germany. This is reflected in quantum leaps the city's taken in recent years in terms of economic, tourism and demographic development. HirschQuartier is being built in the southern part of the city centre, a quiet yet central area that stretches from the main train station in the east to the Saale in the west. For a long time, the historic Francke Foundations and the working-class district of Glaucha were not far from the district. The southern city centre has a lot to offer: green-planted streets from the Wilhelminian era, a new leisure centre with beach volleyball and other on-trend sports.
And the distances are short: Leipzig/Halle Airport (23 min.), University (10 min.), Central Station (5 min.) And the Schkeuditzer Kreuz – Halle is perfectly accessible from anywhere.