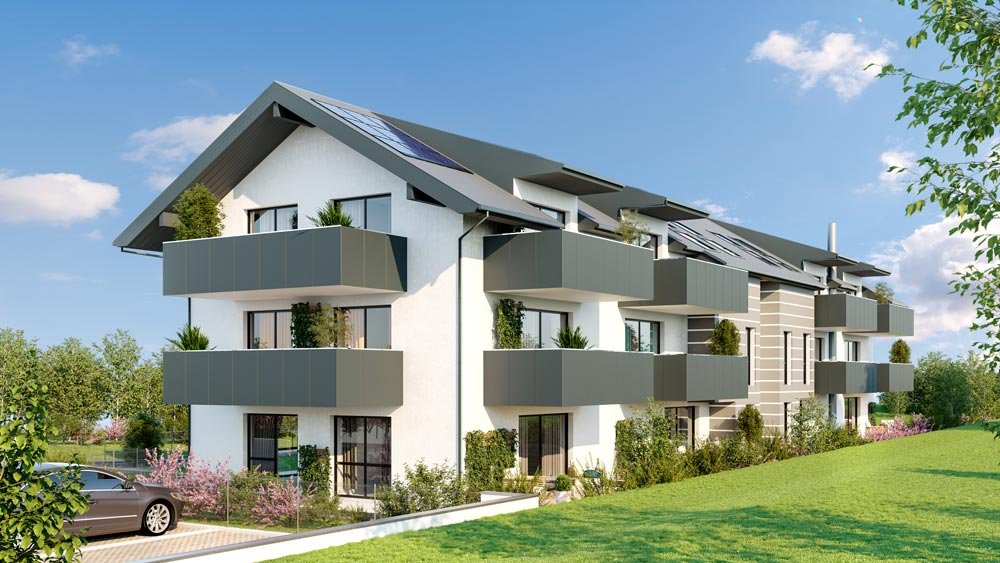 With only 12 apartments, this property shows individuality and the greatest possible privacy. Sunny terraces, gardens or spacious balconies as well as separate apartment entrances on the ground floor guarantee rest and relaxation.
All apartments can be reached via the barrier-free elevator from the basement to the top floor.
Proven solid construction in combination with a highly thermally insulating building structure and comfortable underfloor heating ensure a comfortable residential environment. These 3- to 5-room apartments measure 71 to 148 m², plus two utility areas (Top 1 and Top 4).
A cellar compartment is included as an accessory for each apartment (except for Top 1 and Top 4). The apartments have their own washing machine space with electricity and cold water connection in the general laundry room.
A free car parking space is allocated to each apartment and a covered parking space can optionally be purchased if available.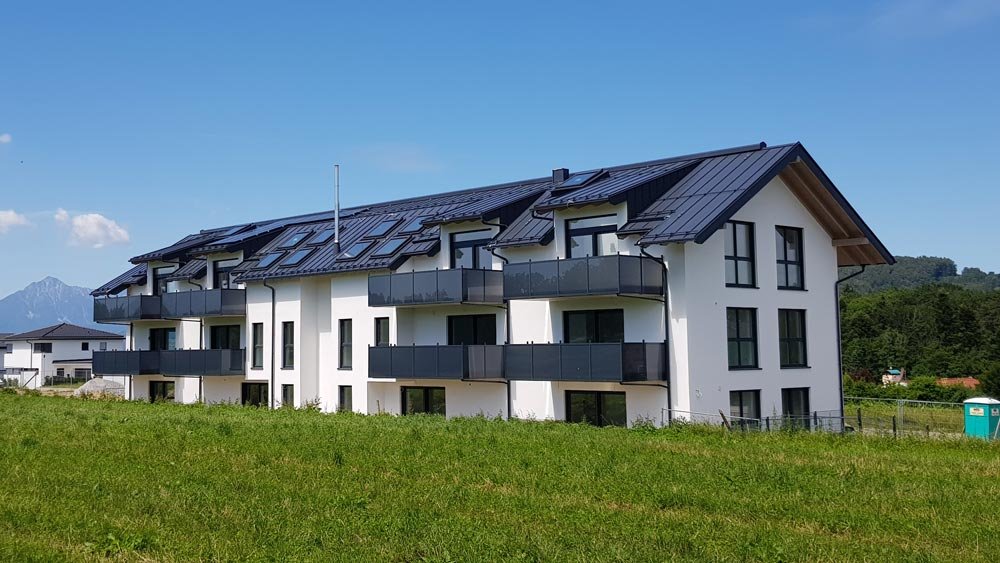 The properties are located in the family-friendly community of Elixhausen (zip code 5161), Fischachstrasse 11. The city of Salzburg is only 5 km away by bike and easily accessible by public transport. Elementary school, kindergarten, gastronomy and numerous local suppliers are in the immediate vicinity.
Here on the hill in the Katzmoos district, homes with a view of the mountain panorama and the Basilica Maria Plain are built in.
The southeast-facing private gardens border on agricultural land.