EQ66: THE HIGHLIGHT OF THE EICHQUARTIER

A special kind of apartment building
EQ66 is the largest and most demanding individual project within the EichQuartier. An apartment building with 66 apartments and an underground car park with two driveways. Using a modern transom construction method, EQ66 offers comfortable residential units on five floors. Apartment sizes with two to five rooms ranging from 52 m² to 149 m² are planned. A timeless, clear architectural concept impresses with its diversity and quality in all details.
EQ66: parking available
The Eichquartier is accessed via Herta-Künzel-Strasse via two traffic-calmed cul-de-sacs with a turning zone. The first road leads to EQ66. Parking spaces are provided for visitors here. There are parking spaces for residents in the building's underground car park.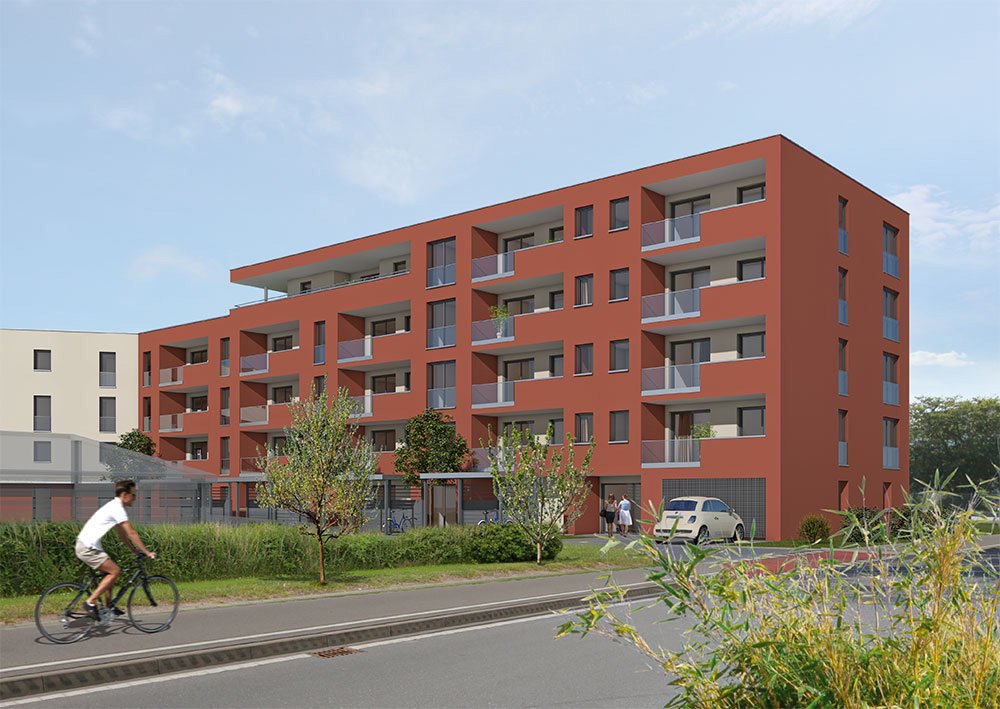 LIVING: URBAN IN THE GREEN

A home with a future in the EichQuartier
In EichQuartier Langwasser, around 170 comfortable residential units are being built as condominiums and terraced houses. This new residential area represents a contemporary quality of life, closeness to nature and energy efficiency.
All roofs are extensively greened.
Stands of park-like trees are carefully protected.
A green community area will be created in the middle of the EichQuartier.
There is an ecological drainage system for rainwater.
E-mobility possible on request
Exterior lighting of the house entrances via motion detectors
Children's playground with a sand pit, play equipment and seating
Lockable garbage enclosures with extensive green roofs
Greening of common areas
Planting in sections of the garden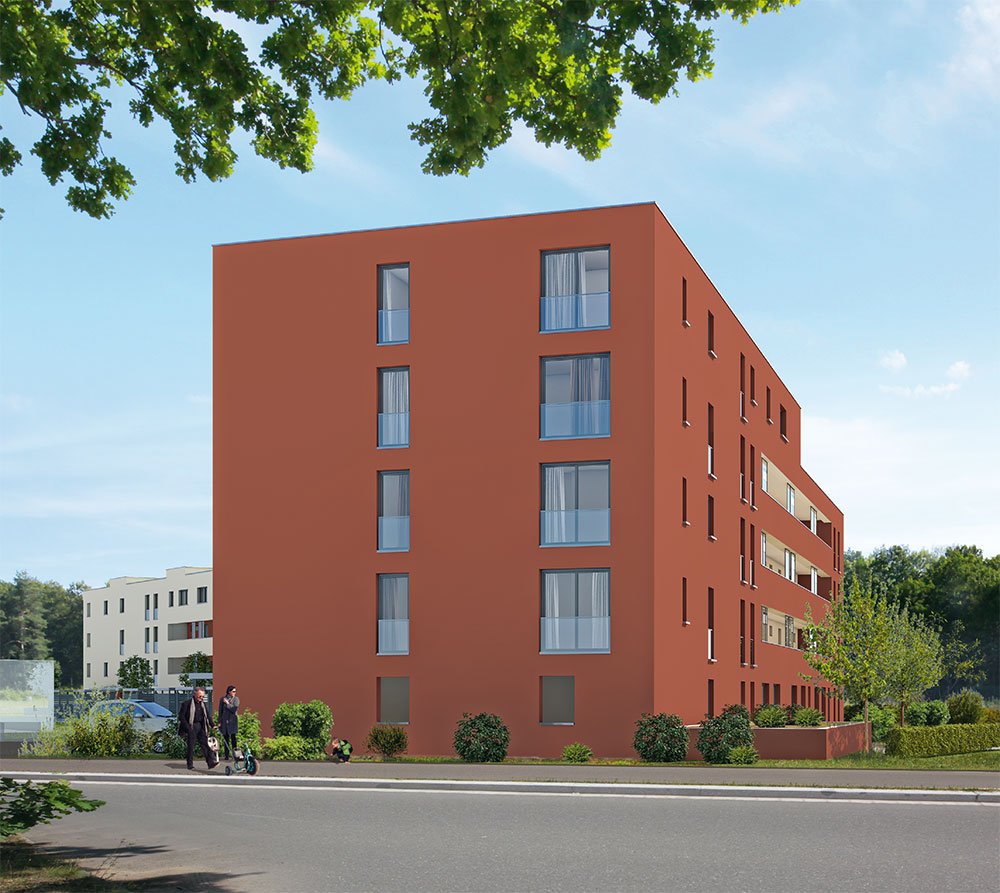 EQ66: ARCHITECTURE IN DETAIL

Modern. Thoughtful. Energy efficient.
Gebäude
Solid construction

Energy standard according to EnEV 2016 / KfW 55

Extensive green roofs

Underground car park with two entrances

Parking spaces for bicycles in the underground car park

Elevator from the underground car park to the 4th floor
Apartments
Low-threshold access for all apartments

Upper floor apartments: access via three stairwells and arcades

Ground floor apartments: own external access and garden share

Each apartment optionally with balcony / terrace / loggia

Large-format windows

Practical room layouts

Comfortable bathrooms

Modern, open kitchens in the living area

High quality outfitting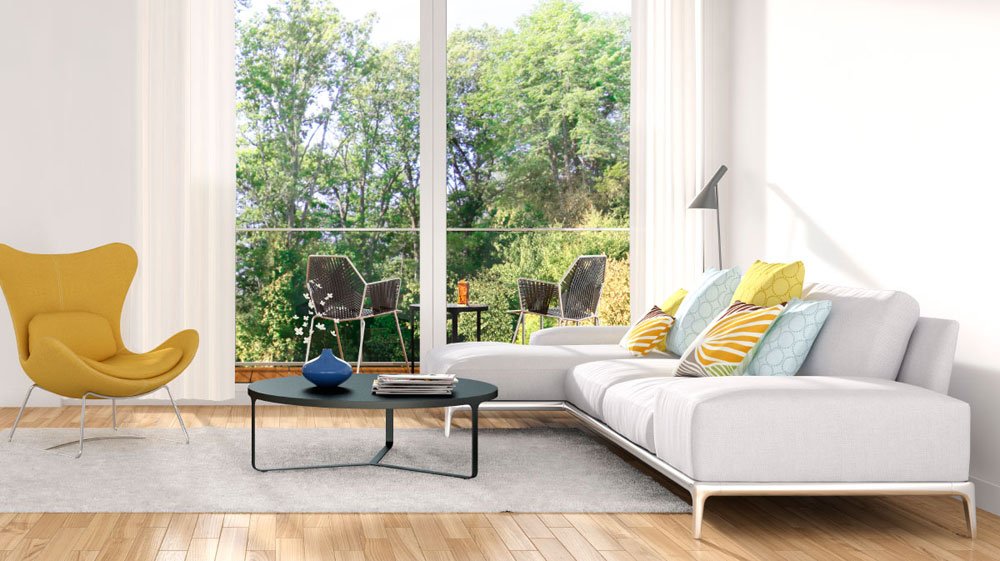 LOCATION: GREEN AND CENTRAL

Old oaks and a new Langwasserbad
The EichQuartier building project is located in Nuremberg Langwasser on the site of the former LangwasserBad. Surrounded by a large fringe of forest, with old high-branched oaks and protected, park-like trees, this future residential area offers attractive natural green areas. The new Langwasserbad (bathing pools) is located on the northeastern neighbouring property.
Recreation included
The directly adjoining Reichswald is a relaxing destination for excursions. The tranquil Langwassersee and the Volkspark Dutzendteich also offer a wide range of leisure activities throughout the year.
Best infrastructure
You will find a large selection of shopping opportunities and services for everyday needs in the Franken Center. In addition to a sufficient range of medical practices, medical care is guaranteed by the southern location of the Nuremberg Clinic. The optimal infrastructure includes buses and subways as well as fast transport connections for cars and cyclists.