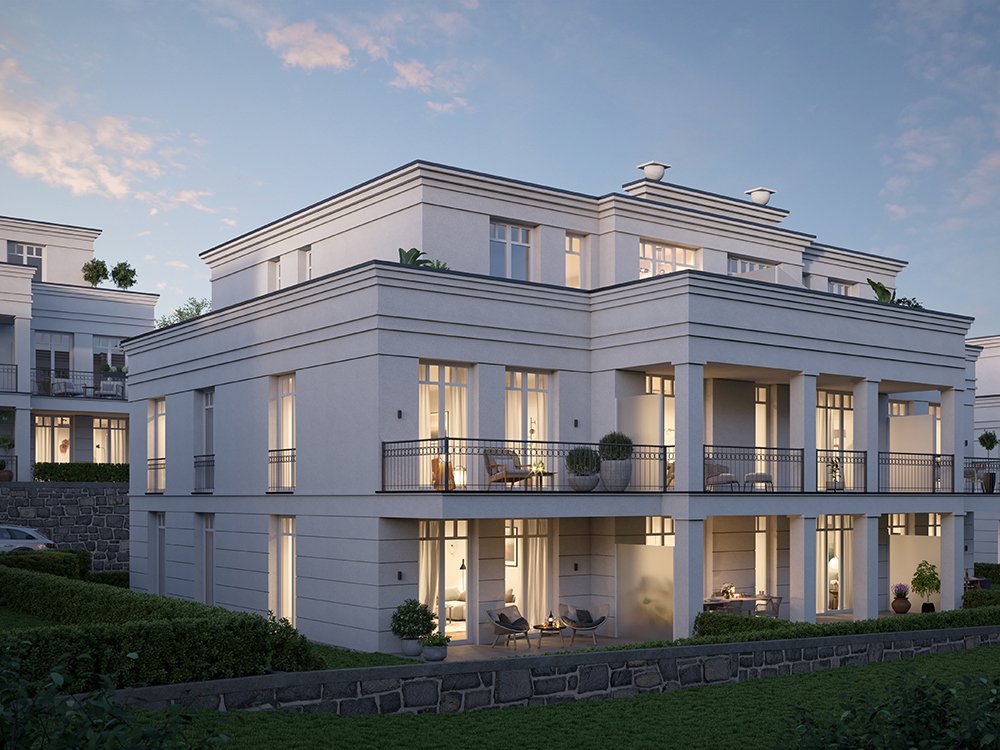 Property description:
Idyllic domestic pleasure in the historic town on the Baltic Sea
Not far from the seaside resorts of Heiligendamm and Kühlungsborn, the building plot is located in Bad Doberan on the Dammchaussee, which is lined with stately trees. The slight slope opens up a wonderful view of the nearby conservation area. The Moorheilbad Bad Doberan was founded in 1171. Many lovingly restored and beautifully designed villas characterize the cityscape. The traditional narrow-gauge railway "Molli" also makes its rounds through the historic city center every day.
In this idyllic setting, five stately city villas are being built in classic resort architecture, which are ideally suited as primary or secondary residences. The 42 high-quality condominiums with different living areas from approx. 62 m² to approx. 140 m² will be built barrier-free. The resident structure and the grown environment promise a high quality of life and a high quality of life in a quiet area. The park-like outdoor area and the different altitudes of each villa ensure privacy. Timeless, clear and balanced. The use of high-quality materials takes environmental concerns into account and guarantees a very good feeling of well-being right from the start. The apartments have all desirable amenities, such as underfloor heating and real wood parquet. High-quality sanitary amenities and floor-to-ceiling windows make your new apartment a real feel-good place.
Secure the unique chance of a real dream property. Have we piqued your interest? Feel free to contact us and let's talk.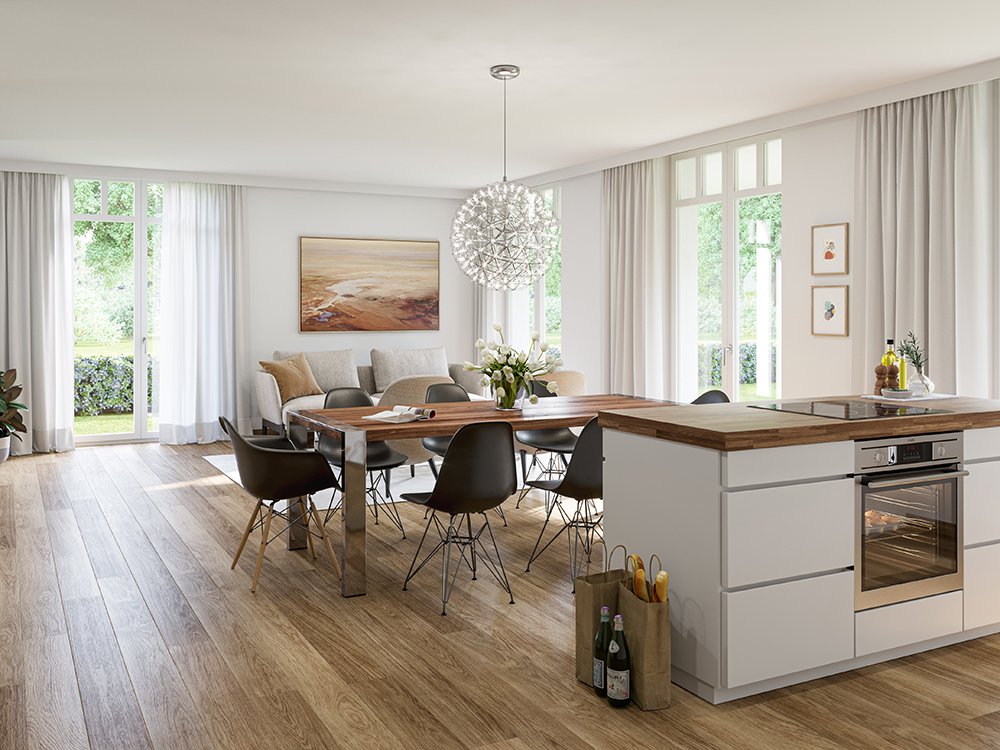 Outfitting:
This exclusive offer meets the highest standards of modern residential comfort and awaits you with further highlights:
Bright rooms
High quality outfitting features
Turnkey
Terraces, balconies and roof terraces / on the ground floor terrace with garden
Floor-to-ceiling windows
Roller shutters on all windows
Triple glazed windows
Parquet floors
Elevators
Accessible
Underfloor heating
Barrier-free basement rooms
Socket for e-bikes in every basement
Underground garages or outdoor parking spaces included in the purchase price
Additional parking space for €15,000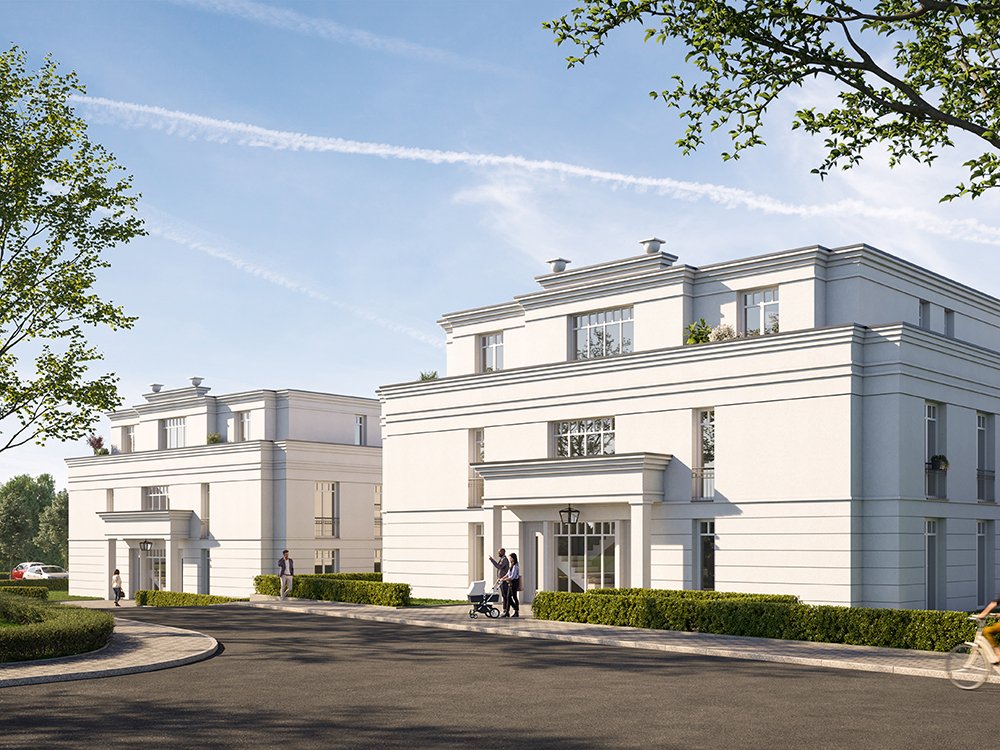 Location:
The moor health resort of Bad Doberan with its districts of Althof, Vorder Bollhagen and the oldest European sea health resort of Heiligendamm was founded by Cistercensia monks in the 12th century.
Located between the Hanseatic City of Rostock and the UNESCO World Heritage City of Wismar, Bad Doberan can look back on an impressive history. Bad Doberan has experienced a great boom in recent years and has developed into an attractive place to live. Here you will find all facilities for daily needs that can be reached within a few minutes: doctors, supermarkets, day-care centers and schools. In addition, the surrounding area offers a wide range of cultural activities - not only in the center, but also in the famous "White City by the Sea", Heiligendamm.
The nearest airport, Rostock-Laage, can be reached within 40 minutes. Hamburg Airport can be reached within two hours via the A20. Feel free to contact us and let us convince you of this fantastic location.