Betzenweg 69
Just one 2-room garden apartment still available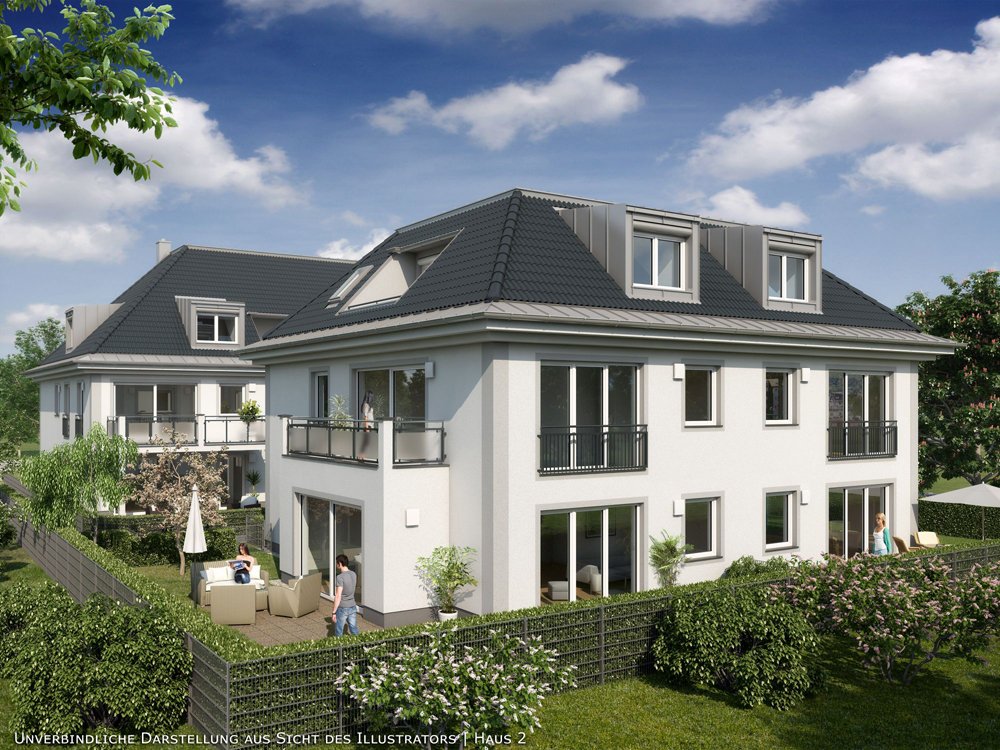 Description
Dear interested homeowner,
"Life at the highest level" – this is how you could describe this project. On this extremely quiet plot of land measuring 1,091 m² in one of the most beautiful parts of Munich – Obermenzing – we are creating an elegant villa ensemble consisting of 2 buildings. There will be a total of 11 condominiums built according to our usual top "Creativ-Haus quality" standards. A single parking space in the underground garage will be assigned to each residential unit.
Units in the 2nd row building 2 are still for sale:
2-room apartment – ground floor with garden
Upscale outfitting, generous window areas and optimal floor plans meet sophisticated demands.
Each apartment has a cellar room and the possibility to install your own washing machine and dryer in the shared basement laundry room.
A bicycle storage room is located in the underground garage as well as additional parking spaces at the entrances to the individual buildings. A small communal playground is also available.
Outfitting
Our houses are built exclusively with health-promoting 36 cm-thick thermal insulation bricks. No additional external insulation is required. This ensures an optimal domestic climate, supported by a decentralized ventilation system.
Thermal protection according to EnEV 2016; final energy requirements –House 1: 29.5kWh; House 2: 40.6kWh
Energy-saving gas heating with condensing technology
Solar system for hot water
Underfloor heating in all apartments + hobby room
Polymer-framed windows with insulating triple-glazing
Stainless steel sanitary pipes
Electric shutters and blinds
Individual room ventilation with heat recovery
Optional underground parking with individual parking spaces (additional fee)
Location
In just a few minutes' walk you'll find all the shops you need for your daily errands along Verdistraße or in the nearby Karwinskihöfe. Pasing Arcaden, Pasing train station – 3 km or bus 160 – S-Bahn Obermenzing - 1.6 km or by bus 143
Walks, jogging, strolling along the shores of the Würm, and just a few minutes to Blutenburg Castle – local highlights like these complete the property's attractive location.
Available units
House 1 is completely sold.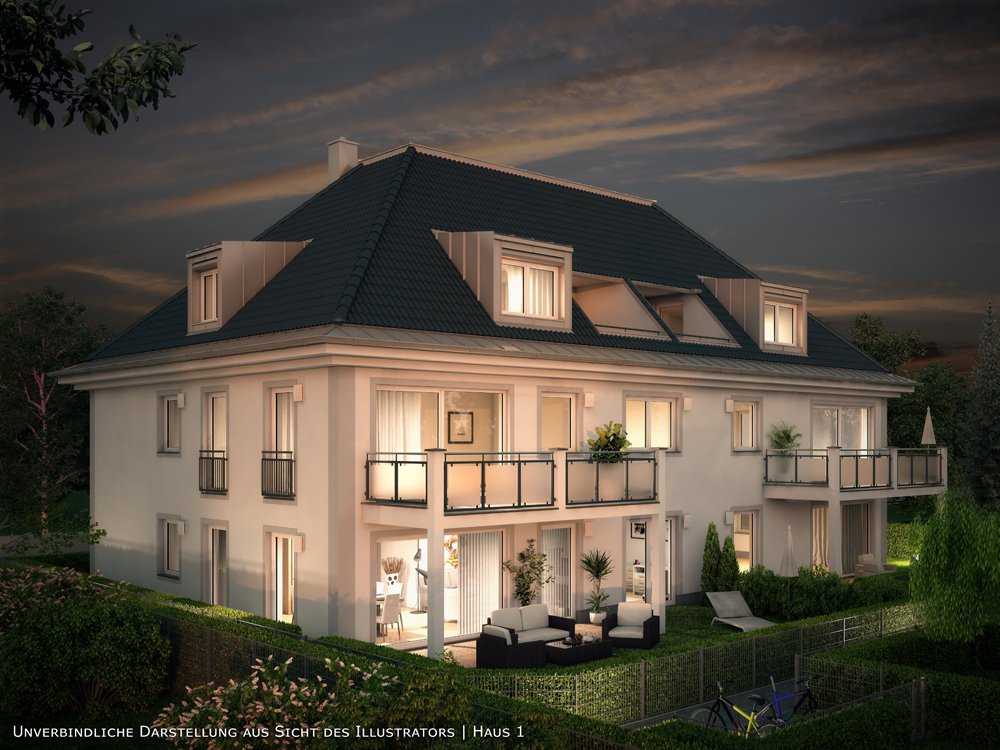 Further information
For 30 years now, "Creativ-Haus" has been building smaller residential complexes or family houses in select locations around Munich. We attach particular importance to sophisticated architecture, high-quality building materials and the latest heating technology.
In addition to very high quality construction and outfitting standards, it's important to us that our customers' individual wishes are incorporated into the planning. This creates home ownership that gives owners lasting pleasure.
We would be happy to offer you personal, detailed consultation and answer any questions you might have relating to your property purchase.
Construction will begin in spring 2019, with a subsequent expected construction period lasting 20 months.
Have we piqued your interest? Don't hesitate to call us or send us an email.
Your Creativ Haus Team