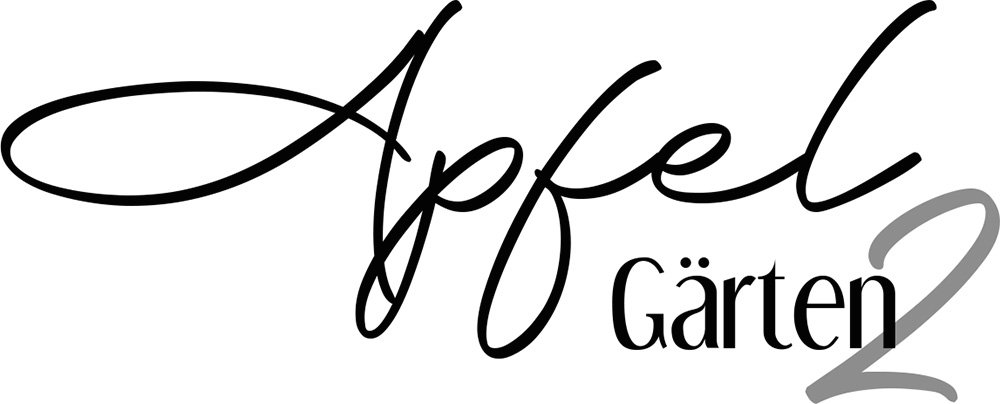 Apple orchards II Wiesbaden
A lot of countryside in the immediate vicinity and the proximity to the popular local recreation area Taunus are two invaluable advantages and good reasons for living in Bierstadt. This is underlined by the proximity to the center of the state capital Wiesbaden with all the advantages of this beautiful city. The 'Apple Gardens 2' - your new, healthy home in the Bierstadt-Nord development area impresses with its modern architecture and offers you a comfortable home with high-quality interior design and a sophisticated energy concept.
At home in the apple orchards
Healthy living space to feel good and enjoy - all this is offered by the total of only 24 condominiums in "Apple Gardens 2" with 2-5 room apartments and approx. 48 - 106 m² of living space. The special feature: The new complex consists of two houses, each with three full floors (ground floor, 1st floor, 2nd floor).
All residential units are barrier-free and offer the perfect outdoor oasis of well-being with a balcony or terrace or part of the garden.
Your new center of life in the "Apfelgarden 2" enables the comprehensive comfort of a new building in an attractively located new development area with all the advantages of this preferred location in Wiesbaden-Bierstadt.
KfW Efficiency House 40 Plus
Energy-efficient construction is the claim of Krieger + Schramm - for the environment and for you. "Apple Gardens 2" is a sustainable energy building complex that meets the standards of an efficiency house 40 Plus.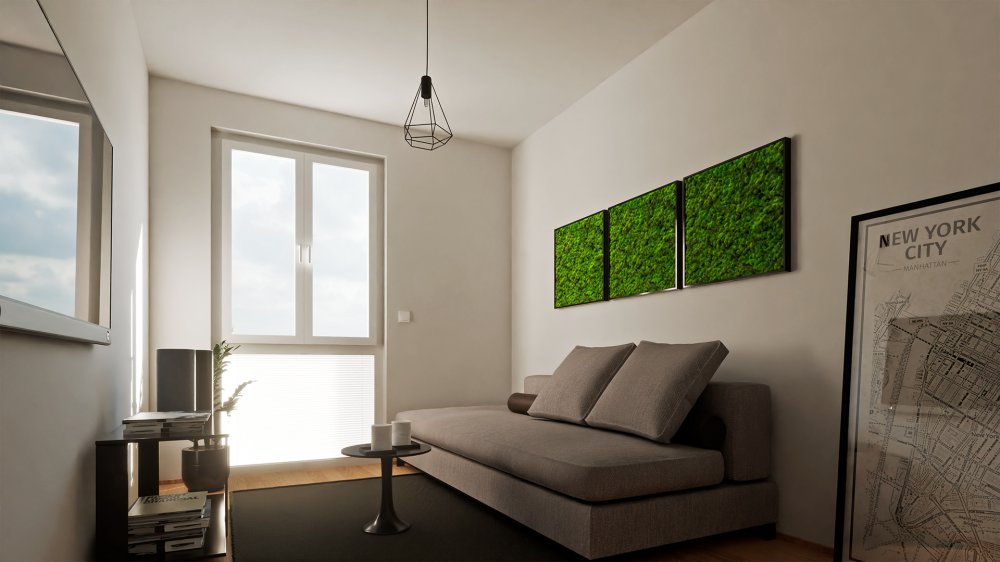 The best: Efficient and sustainable
Krieger + Schramm builds your new home according to the strict specifications, even if this is not (currently) funded by the KfW. Why? As homeowners, you should be able to enjoy the benefits in the long term. "Apple Gardens 2" meets the highest requirements in terms of energy efficiency and is also an important component of the energy transition. Your advantages: high value stability, reliably constant ancillary costs, being independent of fossil fuels.
And best of all: Krieger + Schramm makes your condominium – and you too – fit for the future with K + S Green Energy. What does that mean specifically? By means of contracting, you as an apartment owner can obtain renewable energies generated on site via Green Energy GmbH, saving you the investment costs for the photovoltaic system and heat pump. The system technology is the property of Green Energy GmbH.
PV system and heat pump are the essential components of the new residential complex. They form a well-coordinated system, and sector coupling is effective. In this way, own electricity is generated and used accordingly, for example for heating the premises and hot water. If not enough energy is generated, the building receives green electricity from the public power grid. With the Green Energy principle, Krieger + Schramm wants to work with you to make an important contribution to climate protection.
Outfitting - high quality and timeless.
Timeless outfitting details with high standards of quality and functionality offer you long-lasting, stylish residential comfort. Well thought-out floor plans and ingenious room concepts ensure an atmospheric and healthy feel-good ambience.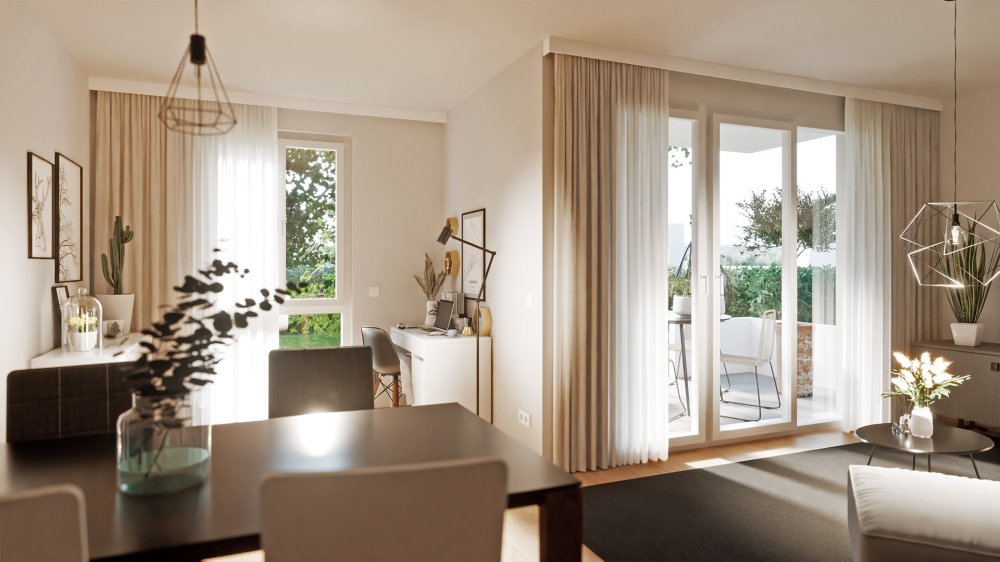 The "Apple Orchards 2"
24 condominiums in two apartment buildings
2 to 5 rooms with 48 - 106 m² of living space
Krieger + Schramm Healthy Living Building for healthy homes
Warrior + Schramm Safe Building
KfW 40 Plus energy-efficient house (no funding from KfW-Bank)
Upscale furnishings with guaranteed healthy living feel-good parquet made of real wood
Underfloor heating, tiles in 60 x 60 cm format and sanitary ware from German brand manufacturers
All apartments with loggia, terrace or garden
Underground parking spaces and elevator to all floors
Video intercom
Innovative smart building concept
Glass fiber connection to the house - ideal e.g. B. for home office
Basement compartments
Parking space for bicycles
Bicycle cellar, charging device for e-bikes on special request
All apartments are barrier-free accessible by elevator
Attractive outdoor areas with lots of greenery, meeting areas and apple trees
Lots of space to relax in green surroundings
Material - elegant and stable in value
With our various and elegant design lines, some of which can be planned as a special request, Krieger + Schramm offers you a wide range of design options in your new home.
Environment
Bierstadt is conveniently located close to the city of Wiesbaden. The proximity to the city and good connections, the good local infrastructure and the recreational areas close to home make it an attractive and sought-after place to live.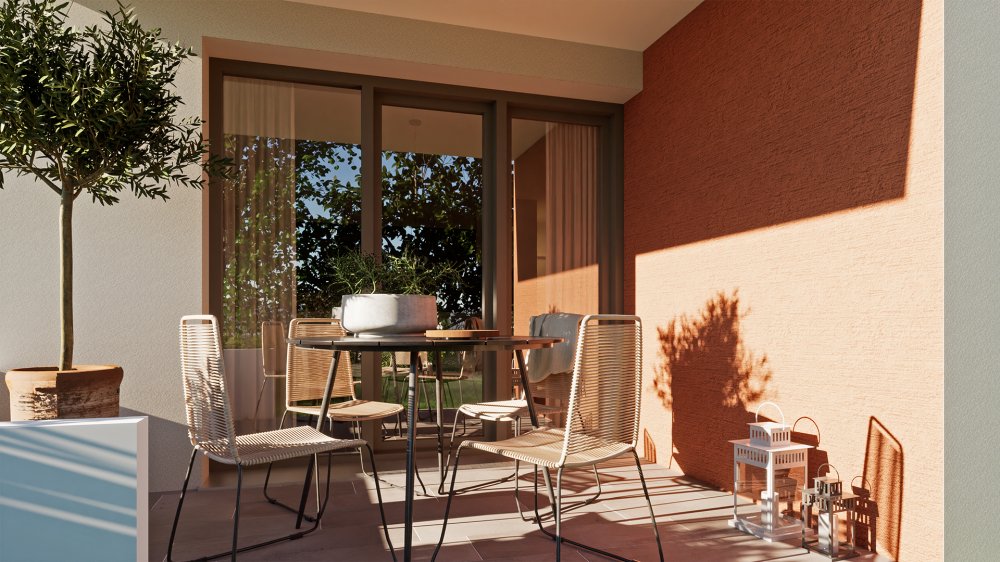 "Apple Gardens 2" - a good starting point for life in Bierstadt
In the west, Bierstadt is bordered by the Aukammtal with its spa and clinic facilities (thermal baths, pharmacy garden, DKD Helios Clinic and Wilhelm Fresenius Clinic). The Aukammtal itself invites you to linger and go for a walk in the middle of nature. In the east and west of Bierstadt there are still intensively used agricultural areas, some with orchards.
Bierstadt has a rich cultural and sporting offer. One is particularly proud of the diverse and lively club life of the more than 30 clubs. Many events and festivals ensure that there is always something going on in Bierstadt.
On Friday afternoons, a popular and well-attended weekly market takes place on the square in front of the evangelical church. The village fountain is also located there and invites you to linger.
The oldest church in Wiesbaden is in the center of Bierstadt. After the Heidenmauer in Wiesbaden, it is the second oldest monument in the city. The church built in the second half of the 11th century was rebuilt in 1731-34. The lintel in the south wall, which has been preserved in its original condition and has incised drawings from the Romanesque period, is of particular importance. The tower dates from the 12th century.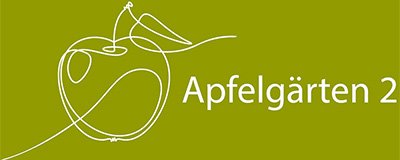 Welcome home to Bierstadt!