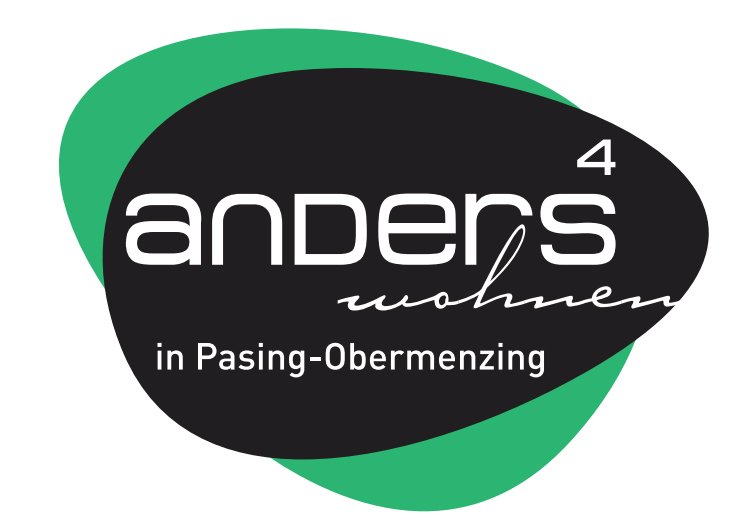 Excitingly different:
life in
Pasing/Obermenzing.
Following the success of anders wohnen 1, another attractive residential project in Pasing-Obermenzing follows: at Peter-Anders-Straße,
anders wohnen 4
persuades with a host of extraordinary advantages. Located in the middle of Pasing – Munich's newly emergent, flagship western district – with the immediate neighbourhood and surrounding area offering diverse opportunities, anders wohnen represents an ideal, diverse, liveable residential quarter. The fact that
anders wohnen 4
is directly adjacent to a new public park that forms the green centre of the urban quarter along Paul-Gerhardt-Allee is a special highlight. Future residents not only benefit from an address with urban infrastructure, but also from peaceful, countryside living. The sophisticated 2- to 4-bedroom apartments at
anders wohnen 4
are ideal homes, combining urbanity and nature and a character that's less than usual.
anders wohnen 4
is simply different.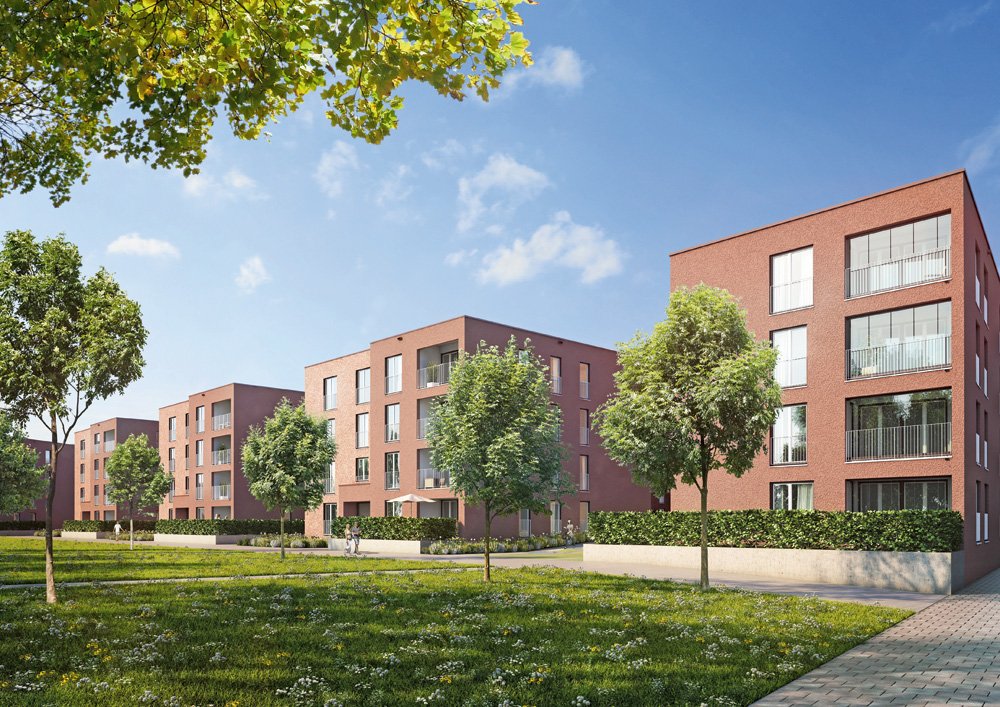 Quality-of-life:
intense, versatile,
different.

In the interests of a good work-life balance, the focal point of one's life plays an important role. With such a tremendous offer, anders wohnen 4 is the perfect starting point for reaching that freedom and harmony.

Parks and green spaces surround the buildings and line the streets in and around the urban quarter. It's only a few minutes on foot or by bike to the sprawling green spaces of the Nymphenburg Palace Park, directly accessible via the underpass at the end of Bärmannstraße. Here you can master challenging jogging trails or get rolling with a huge network of cycle paths that lead you in various directions, into the city or surrounding areas. In winter, the 4 km cross-country ski trail along the western castle wall invites you to stay active through the hibernation months. Relax with a walk along the Nymphenburger canal or visit the cosy cafes and restaurants in the neighbourhood.
The location:
encouraging,
green, different.
anders wohnen 4
is ideally embedded in the new urban district along Paul-Gerhardt-Allee and extends between Peter-Anders-Straße in the north and Berduxstraße in the south. Thus, optimal connections and a pleasant sense of seclusion are both guaranteed. A new, public park borders the property directly to the east, opening up wonderful opportunities for sports and natural recreation for future
anders wohnen 4
residents. Thanks to open transitions between the five standalone houses, the green spaces of the park flows into the landscaped courtyards of the neighbourhood. Urban amenities such as supermarkets, a bakery, butcher, beverage market, daycare and much more are in the immediate vicinity to the west of the property and around the new district square. Another public parkland is located to the south of the square. Designed as a theme park, it invites you to play and relax outdoors amidst a variety of extraordinary attractions. Plus, you've got the best connections here: it's only about eight minutes via city bus 162 from the Peter-Anders-Straße stop to Pasinger station, from where you have a direct connection to the S-Bahn-Stammstrecke. A new bus stop directly at the property is planned.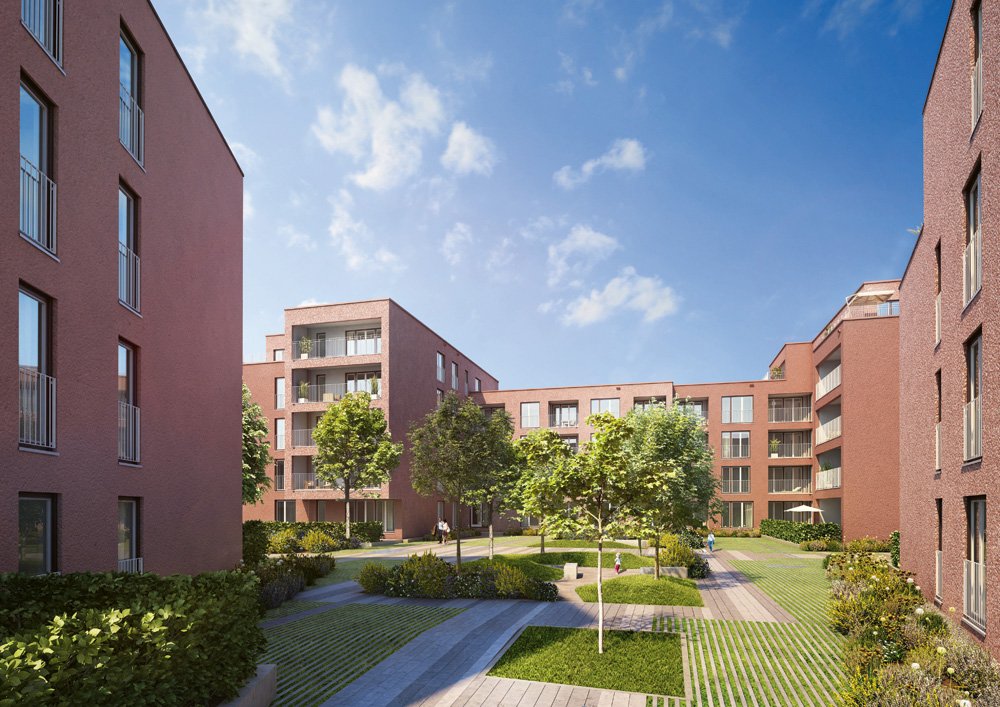 The theme park:
inviting, exciting,
different.
Revive your childhood and give joy free rein to play: the park to the south of the neighbourhood, just a few steps away from
anders wohnen 4
, is something very special. Divided into different themed areas, here you can board a plane or a ship, dig in the sand among giant driftwood structures, or dart down a sledding hill. Participation is the name of the game – whether on the water, in a robber's cave or flying over meadows like a butterfly.
It goes without saying that this close-to-nature experience is not just fun for children. Simply brilliant, it starts right on your doorstep.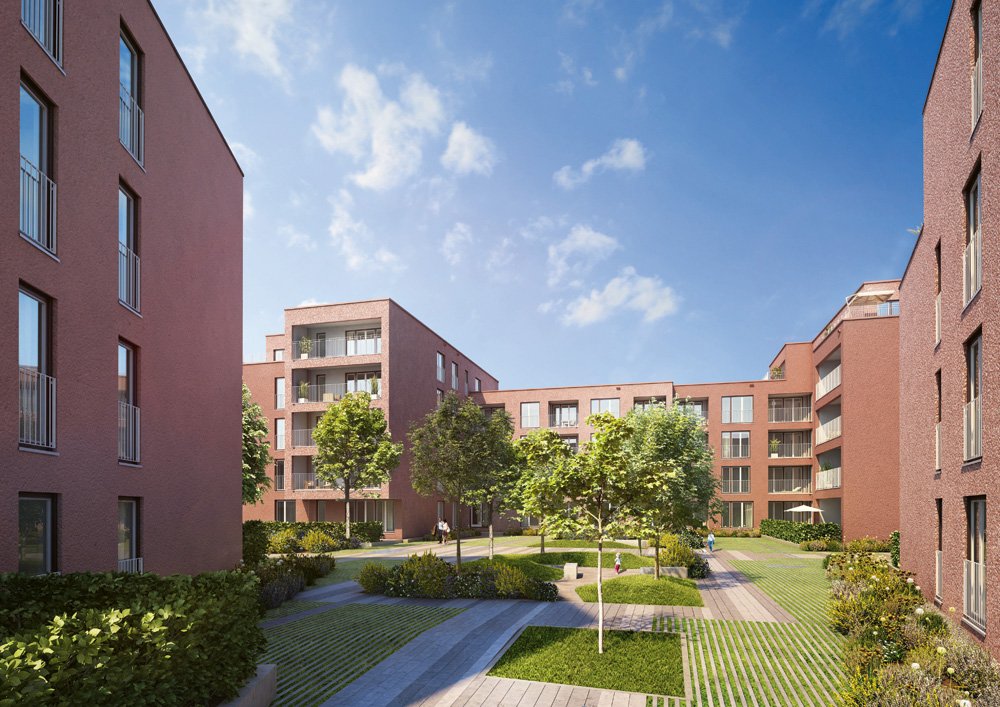 Residential diversity
for different
demands.
anders wohnen 4 meets all wishes and expectations when it comes to a modern, new home: here you'll find tailor-made living spaces that suit individual life situations, high-quality well-being with close relationships to nature. The housing on offer is correspondingly varied, from intelligently planned 2- and 3-room apartments to spacious 4-room family homes. Living spaces and terraces, loggias or roof terraces are for the most part oriented towards the quiet courtyard and the adjacent park area. Large living room windows provide for exceptional levels of natural light and views that open up into the countryside. Both the sheltered courtyard with seating and playgrounds as well as the adjacent park become sunny recreational spaces for all ages.
See quality-of-life
through different
eyes.
Anticipation is allowed. Because
anders wohnen 4
is not only the collective name of these new condominiums on the park along Peter-Anders-Straße, but also a promise:
appealingly different: extraordinary architectural design, buildings with diverse structures and standalone houses with striking façades
planned different: modern 2- to 4-bedroom condominiums grouped around a leafy courtyard right next to a planned central park
persuasively different: light-filled rooms and private outdoor areas such as terraces (some with garden), loggias or roof terraces
distinctively different: modern-style residences with thoughtfully laid-out rooms, stylish furnishings and selected materials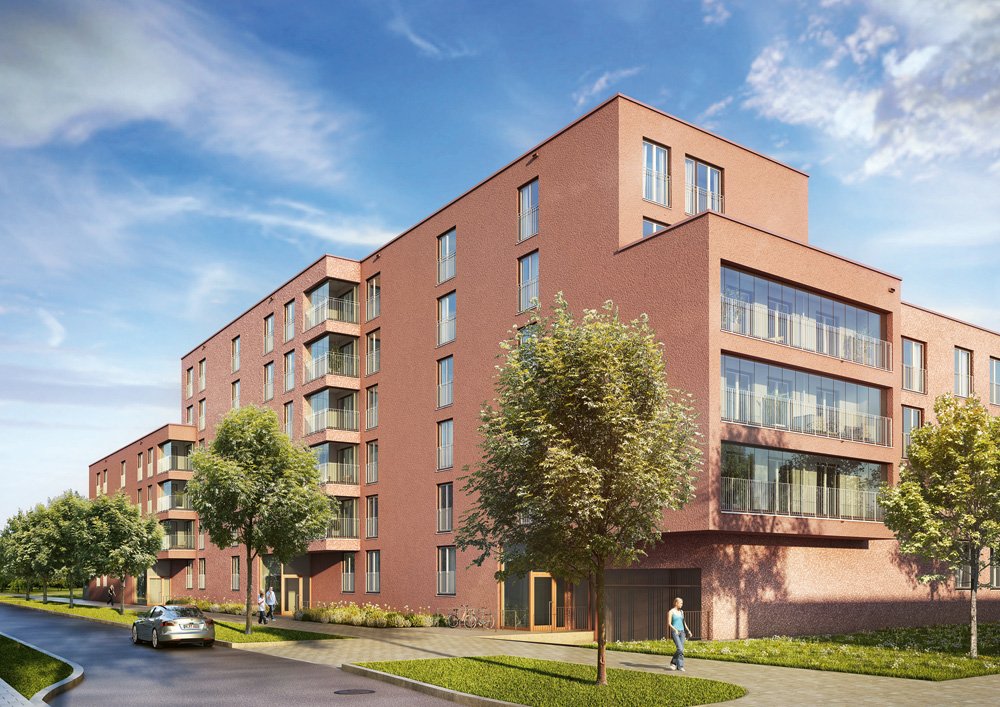 Difference worth seeing:
outfitting and
comfort.
Modernity and zeitgeist, warmth and comfort:
anders wohnen 4
knows how to combine these opposites. For you, this means a warm welcome to a new, contemporary home that presents itself with visual style and the feeling of an ideal oasis for personal retreat. This kind of charisma is born from solid grounds:
Elegant, warm oak parquet flooring from Bauwerk in all living rooms, hallways and in many of the open-plan kitchens
Large format tiles by renowned, world-leading designer Marazzi in bathrooms, shower rooms and toilets; several variants to choose from
On request, tiles or parquet in the open kitchens and hallways – at no extra cost
Underfloor heating, individually controllable, in every living room
Bathrooms and shower rooms equipped with designer sanitary products from well-known manufacturers, e.g. Connect Air Cube washbasins from Ideal Standard, Connect rimless WCs from Ideal Standard, Concetto fittings from Grohe, Superplan floor-level shower bases and shower partitions from Kaldewei; plus heated towel rails, washing machine and clothes dryer connections
White internal doors with stainless steel door handles by Hoppe
"Architekten" switches from Busch-Jaeger
Prestigious natural granite cladding for apartment window sills and staircases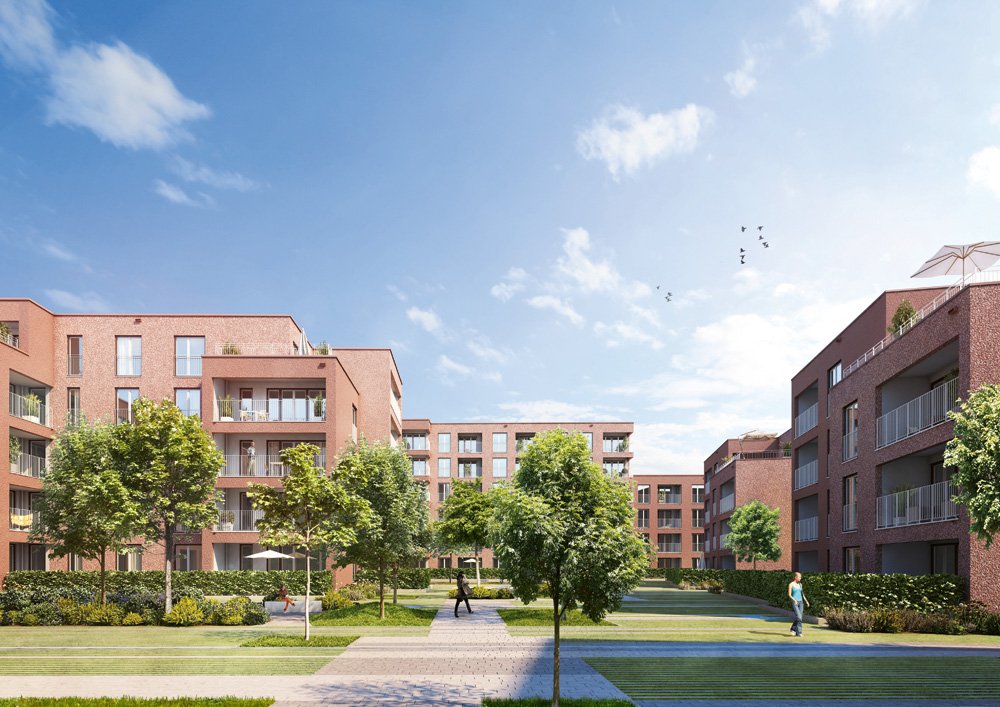 Sustainably different
through security
and technology.
To make you feel at ease at
anders wohnen 4
, numerous details in your new home ensure your safety. In addition, we satisfy important, future-oriented criteria in terms of energy and technology.
EnEV information:
Active burglary protection: shutters on all apartment windows, with anti-lift devices on the ground floor; apartment entrance doors with break-in-resistant designs; building entrance doors with break-in-resistant designs and automatic locking
Video intercoms with colour screens
Facade insulation with rock wool, a particularly sustainable and non-combustible insulation material with excellent sound and fire protection properties – for energy-efficient and healthy homes
All windows fitted with thermally isolated triple glazing
Cable television/telecoms/network connections in every living room, bedroom, children's room and study/work room
Very fast fibre-optic cable internet capabilities, up to 500 Mbit/s
CAT-7 cabling and sockets pre-installed in every living space for home networking
Environmentally friendly district heating supply from Stadtwerke München
Barrier-free elevators from the underground car park to every floor
Exclusively single parking spaces in the underground garage (no stacked parking)
High energy efficiency thanks to sustainable construction methods, in accordance with KfW-55 standards (EnEV 2016)
A league of its own:
Munich's tradition
and future.
Science, research, education, technology, finance, trade or tourism – Munich speaks many economic languages and is one of the most powerful regions in Germany. As the home of several DAX companies and a steadily growing SME scene, Munich is a prospering business location with corresponding housing sector demand, exacerbated by the Isar metropolis' reputation as a city with a superlative quality of life.

The prognoses stand: Munich will remain a magnet for immigrants in the coming years. The urban-area housing on offer at anders wohnen 4 is set to be a highly attractive investment that promises the best development in terms of added value and first-class rentability.