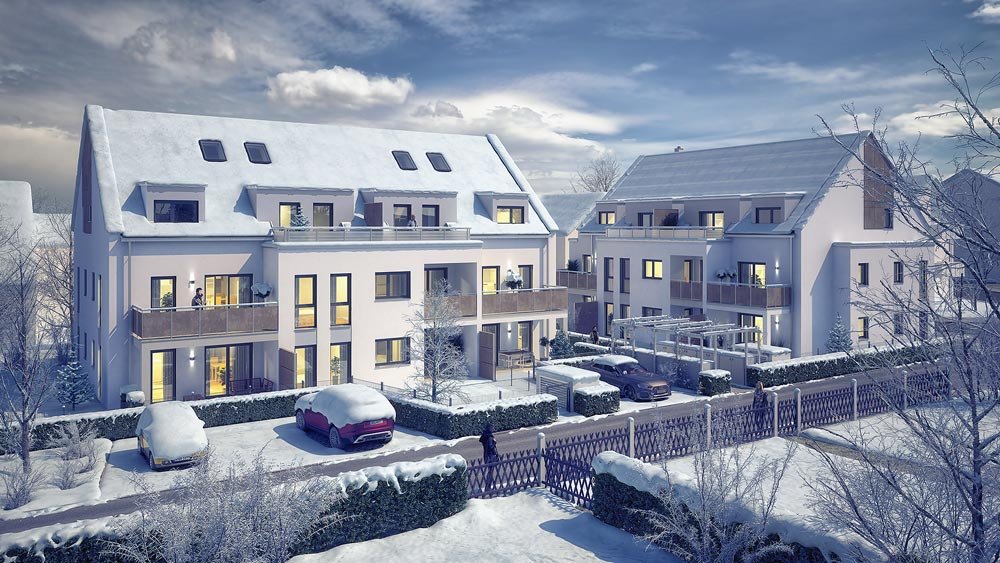 Residential culture that turns everyday life into relaxation
You'll find the best quality of life here: SCHULTHEISS Wohnbau AG is constructing two new buildings, each housing eight condominiums, on the Kohlrangen in Nuremberg-Eibach. The buildings share a common underground car park. A three-storey construction with an individual character and modern, cubic shapes makes a home here a particularly attractive prospect.
These 2- to 3-room apartments appeal to single people as well as couples and families. Open floor plans make for a light and pleasant atmosphere in the apartments.
The ground floor apartments have a terrace and private garden, while the gallery apartments impress with a generous spatial experience.
The architecture of the interiors enables modern and free-flowing design ideas according to your individual taste. A well thought-out concept including barrier-free elevator access to all levels means comfort which will benefit future residents in all manner of life situations. This environment allows you to enjoy quiet and green living on the outskirts of the big city.
Am Kohlrangen 2 – 4 Nuremberg-Eibach:
16 condominiums, 2 to 3 rooms (approx. 55 m² to 89 m²)
Balcony, loggia or your own garden
Gallery apartments, some units with hobby room
Parquet, underfloor heating and other features
Elevator and underground parking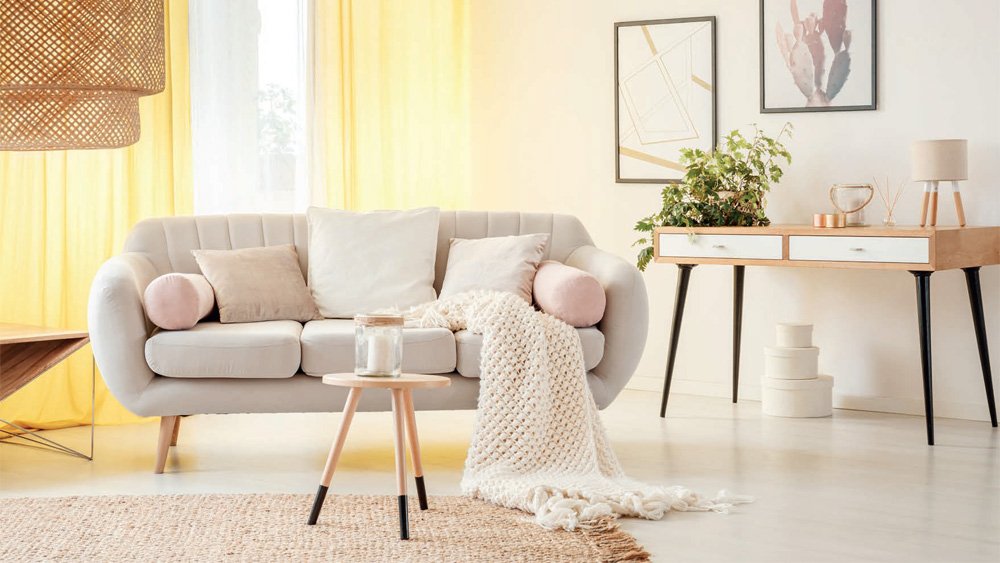 A city district with independent charm
If you want to enjoy life in the country and at the same time stay close to the city, you're in the right place in the Eibach district of Nuremberg. The motto here is "everything there, everything close". The street called "Am Kohlrangen" occupies a mature residential environment embedded between the nearby Rednitzgrund and the shopping facilities along the Eibacher Hauptstraße, which can be reached in a few minutes on foot. From the bookshop to a pharmacy to the bakery, everything is just around the corner, as is the Eibach-Mitte bus stop.
Eibach offers excellent living and working conditions and a family-friendly infrastructure. Thanks to good transport connections, you can reach Nuremberg city centre by car in about 20 minutes. Public transport (bus in connection with S-Bahn trains or underground) offer an uncomplicated connection to all desired destinations. You'll find peace and relaxation in the west of Rednitzgrund and the northern Faberwald. Joggers and walkers like to spend their free time here along with families with children.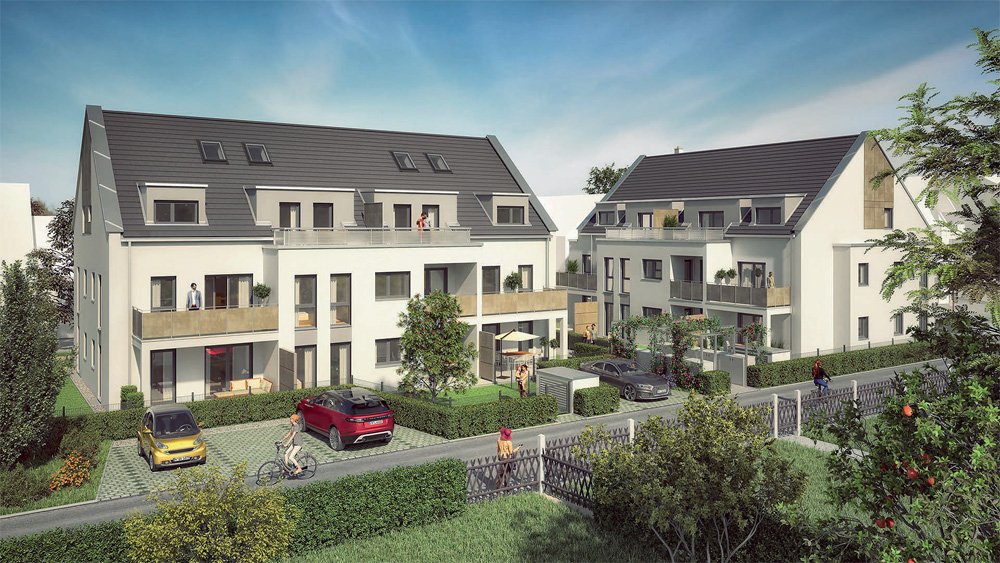 A city with many aspects
With over half a million inhabitants, Nuremberg is the second largest city in Bavaria and enjoys remarkable importance as a high-tech, industrial and innovative service location. Over 25,000 companies form a heterogeneous and stable economic structure in Nuremberg. Nuremberg also enjoys an outstanding international reputation as a trade fair city.
Nuremberg is a relaxed and green city. Enjoyment and culture are close together here. The medieval old town, including the mighty Imperial Castle and numerous winding alleys, are part of a harmonious interplay with modern architecture, diverse shopping opportunities and the unique charm of the various city districts. With operatic, dramatic and balletic divisions, the Nuremberg State Theatre decisively shapes the city's lively cultural life. And, thanks to a large gastronomy scene, there is always something new to discover in culinary terms.
Thanks to good transport connections, attractive leisure destinations are also easily accessible. "Fränkische Schweiz" (Franconian Switzerland) attracts tourists with its romantic rivers and steep rock formations. The Franconian breweries – which you can experience here in the highest density worldwide – are just as much a part of this as the famous Nuremberg sausages and many other delicacies.