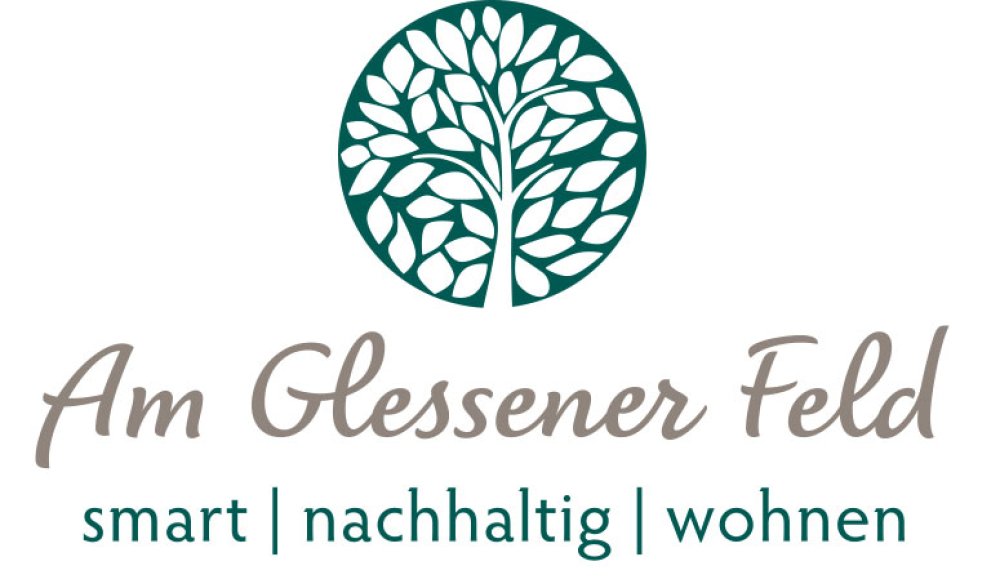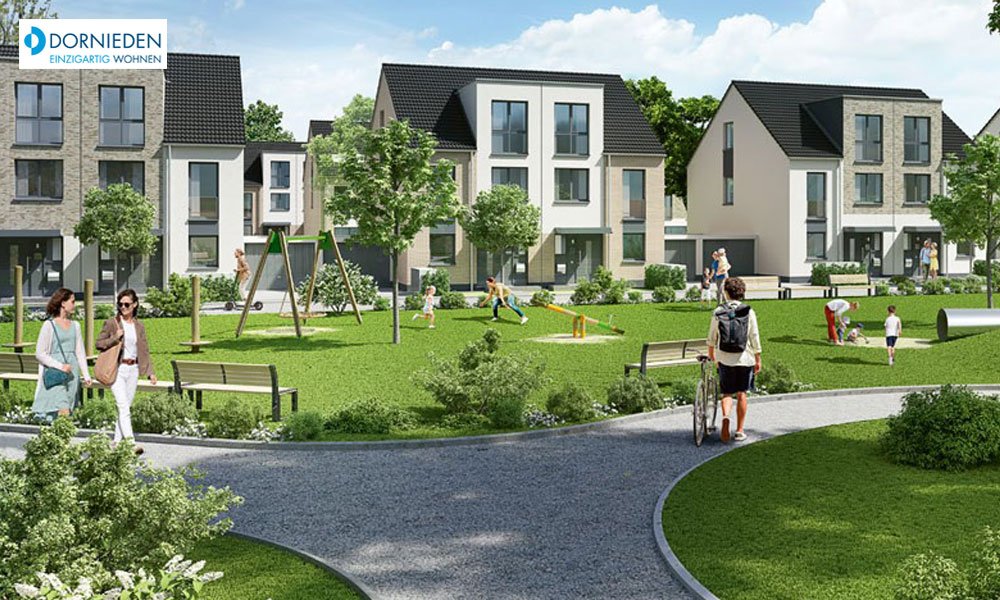 Innovative, smart, sustainable:
A neighborhood to fall in love with
In "Am Glessener Feld" you will discover a place of residence that rethinks mobility, lives neighborhood and brings innovative digital offers and a sustainable energy concept into the home. A place for families and anyone who wants to live close to Cologne but prefers the quiet and structure of a small town.
Attractive semi-detached houses are being built in the first phase of construction. With spacious living areas between approx. 142 and 156 m². And unique eye-catchers that don't lose sight of the big picture – such as B. the varied set windows. Sometimes floor-to-ceiling, sometimes divided, sometimes arranged horizontally. The different colored clinker bricks, which sometimes form the base or sometimes extend over the entire length, also offer variety. The same applies to the colored accents in the plaster – they give the houses a new, unique rhythm. The imposing dormer towers above everything, which on the one hand expands the interior and gives it a lot of light. On the other hand, as a style-defining element, it ensures visual cohesion. Furthermore, each house has a basement of more than 50 square meters and a beautiful garden. The houses will be built in an energy-efficient solid construction and heated by the quarter's own central heating systems with the help of heat pumps - a climate-friendly alternative and indispensable technology of the energy transition. The innovative outfitting includes a smart home station with app-controlled underfloor heating control.
When designing the district, we pay particular attention to mobility. In coordination with the city of Bergheim, we developed a sustainable traffic concept. You can rent e-cargo bikes, e-bikes and e-cars for a short time or charge your e-bikes at a mobile station in the district. The city is planning an on-demand shuttle service. Together with the other neighborhood offers such as a playground, green axes with footpaths and a neighborhood app that facilitates neighborly exchange, you will experience a green, digital and sustainable place to live to fall in love with.
We would be happy to introduce you to the houses and the district.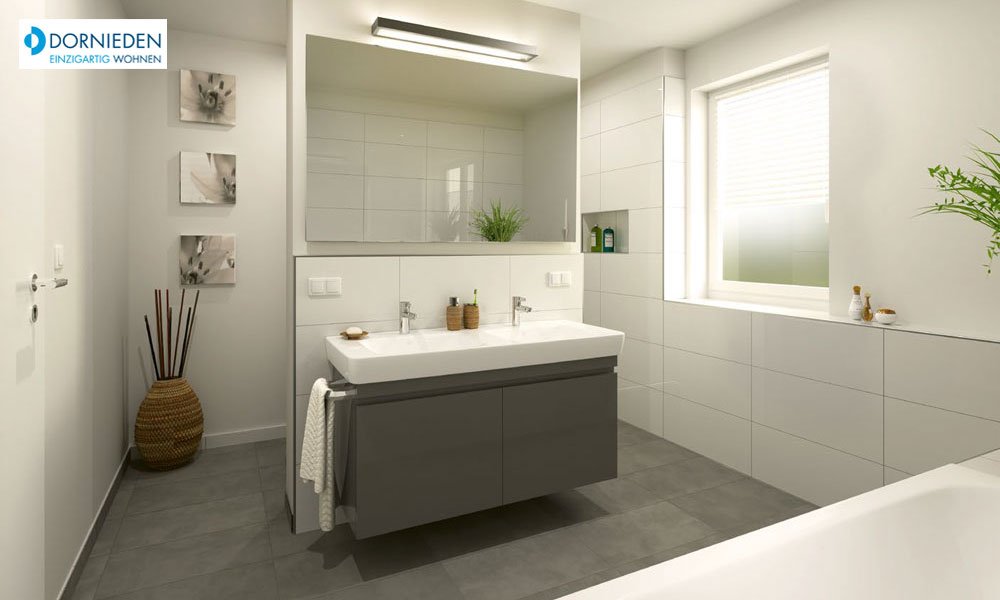 Unique residential pleasure and happy diversity
The additional outfitting features
Even during the construction phase, you can influence the design of your dream home. In addition to a number of well thought-out floor plan variants from which you can choose, the outfitting can also be supplemented with additional components.
Our additional outfitting ideas take different tastes and needs into account. They cleverly round off the quality design and residential comfort.
Our housing consultants will be happy to support you in fulfilling your individual dream home. The outfitting described can be put together according to your individual wishes. Talk to us.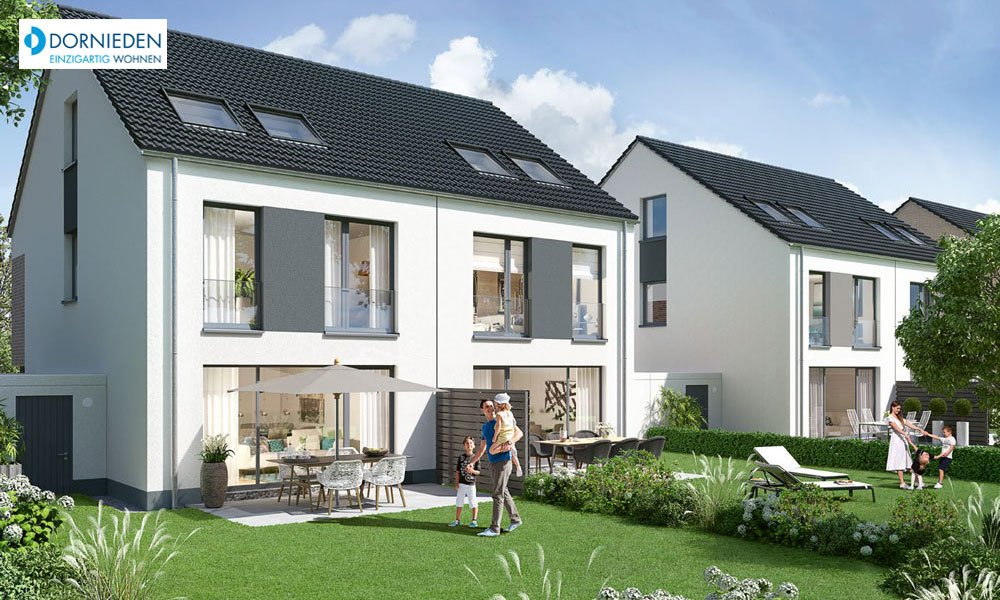 Everything in front of the door:
Glessen Field
Your new home is in a quiet residential street. The quarter impresses with a relaxed development. Green axes run through "Am Glessener Feld". The youngest meet to play on the district's own playground. If you and your children want even more exercise, fields and meadows invite you to run, walk and jog.
Despite this quiet location, you can enjoy short distances. It doesn't matter whether you want to go to the bakery or the supermarket quickly, whether you want to take your child to kindergarten or go to the family doctor quickly, all the important shops and facilities for everyday life can be easily reached on foot or by bike.
Ice cream parlor and restaurants, doctors and pharmacy. Three kindergartens are just a 5-minute walk from your home - and a new day-care center is being built right in the residential area. The elementary school is also within easy walking distance. Further schools such as a grammar school are located in Brauweiler, just under three kilometers away.
More offers, whether for shopping, schools or culture, can be found in Cologne and Pulheim. You can easily reach the large Rhein-Center in Cologne-Weiden by bus, as well as Pulheim, Bergheim and Frechen-Königsdorf (S-Bahn). You can reach Cologne in 15 minutes from Pulheim train station (Park + Ride), which is seven kilometers away.