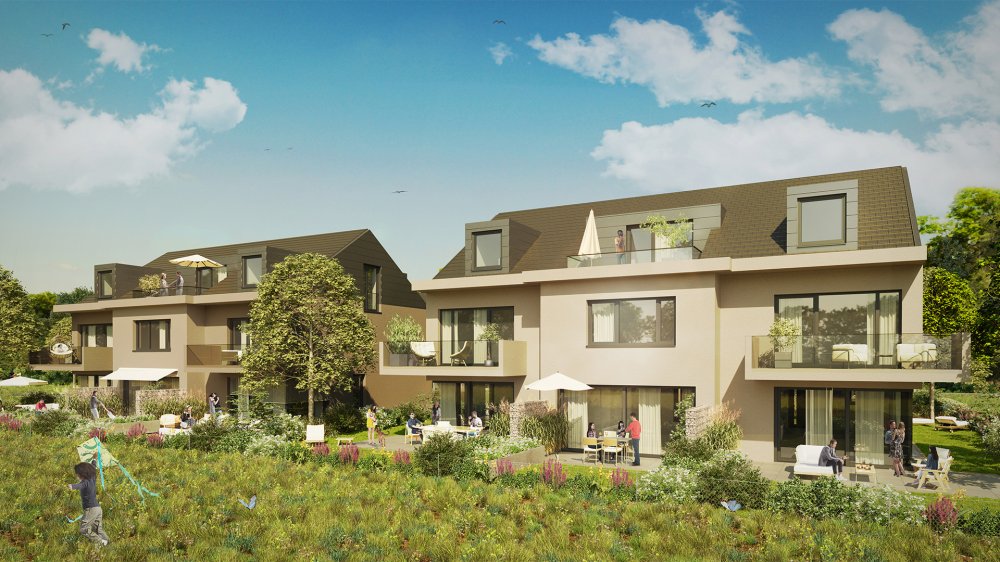 Homes close to nature, creating living values
Are you dreaming of a center of life in a quiet location right next to fields and a beautiful biotope and of your own house with plenty of room for self-development for you and your family? Do you value modern architecture and a sustainable quality of life? Would you like to create value for yourself and future generations through a sensible investment in sophisticated architecture?
Then look forward to the high-quality semi-detached and terraced houses of our new PARROT project on the quiet outskirts of Munich-Allach. Only a few minutes away from the idyllic Würm, a livable residential ensemble with potential for value appreciation is being built here. Homes between city and nature, living in PARROT.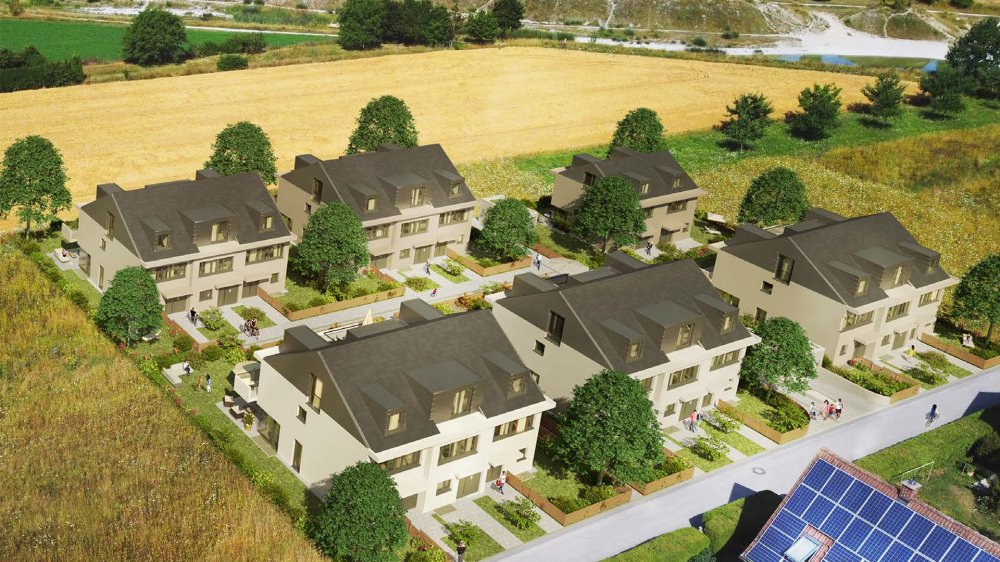 Quality building, healthy homes,
A quiet life
2

semi-detached houses

5

terrace house ensembles with three houses each
The small and modern residential ensemble by PARROT consists of two semi-detached houses and fifteen terraced houses, located on an absolutely quiet plot. They are all characterized by a finely balanced architecture, spacious living rooms and a contemporary design characterized by the use of sustainable building materials.
Healthy homes have been a top priority at PARROT right from the start - the modern buildings combine maximum residential comfort with healthy building materials.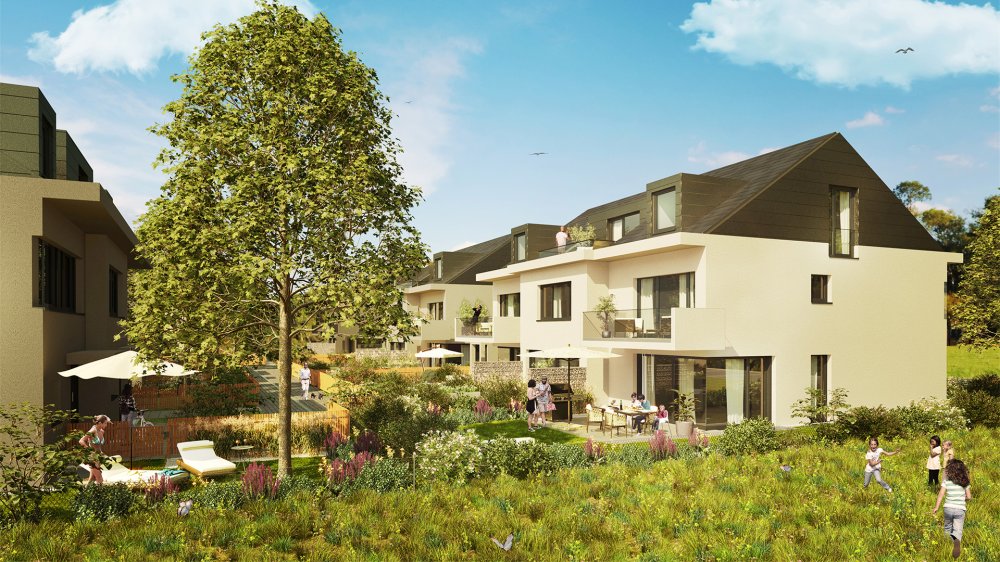 Homes on four levels - the terraced houses
15 terraced houses with four floors, divided into 10 end terrace houses, each with approx. 172 m² living space and 5 middle terraced houses, each with approx. 168 m² living space, are ideal for a modern family life. All houses are built in healthy solid construction.
The ground floor with a light-flooded, bright living/dining area and an open kitchen offers a special quality of living space. Above that, on the upper floor, there are two or three children's rooms and a bathroom. The top floor consists of a spacious bedroom with its own spacious bathroom. There is also a hobby room with underfloor heating in the basement.
Floor-to-ceiling window elements, beautiful terraces and sunny gardens round off the overall picture and make the terraced houses at PARROT an attractive center of life.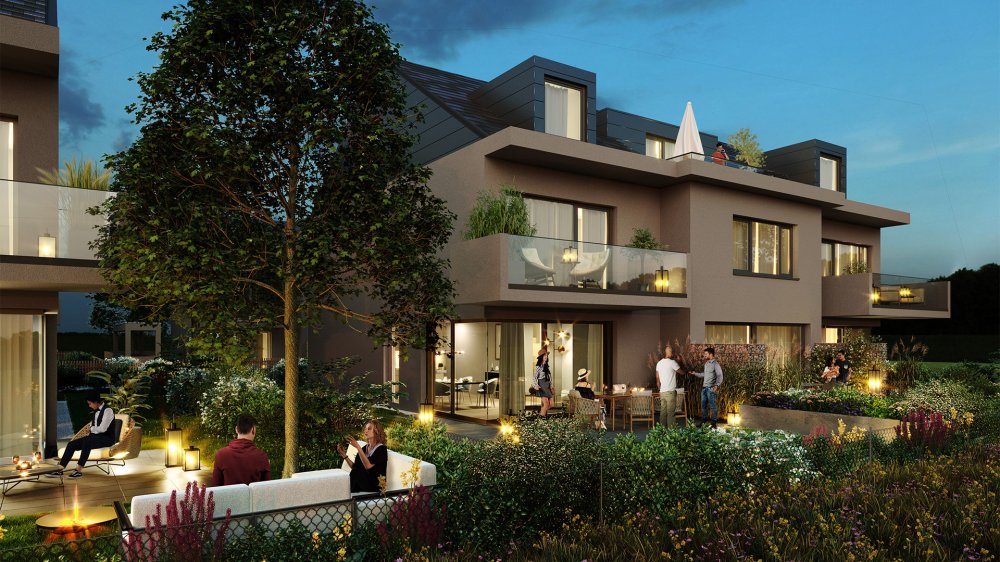 The facts at a glance
When work is done and the day turns to peaceful evening, you can relax and enjoy the outdoor life with family or friends. PARROT – quality of life of a very relaxed kind.
Modern and valuable architecture
Increased energetic standard "Efficiency House 55"
Sustainable thermal insulation composite system with mineral wool
Heating and hot water preparation using a brine/water heat pump
Heat pump with natural cooling module
Domestic ventilation with heat recovery
Smart Building Systems
Large floor-to-ceiling glass areas, some with corner glazing
High-quality wood-aluminium windows, ground floor to top floor
Lift and slide doors to the terraces
Oversized parking spaces in the basement with direct access to the basement of the houses
E-charging station as a special request
Variable floor plans on the first and top floor
Concrete stairs with oak treads
Large bathrooms with optional freestanding bath
Floor heating in all living and hobby rooms
Integrated wall heating in the bathrooms
High-quality outfitting from brand manufacturers such as B. Taps and accessories by Gessi
Electric venetian blinds and roller shutters
Terrace houses with a large roof terrace
Increased burglary protection for windows and entrance doors
Interior doors with concealed door hinges, smart2lock door handles
Fireplace as a special request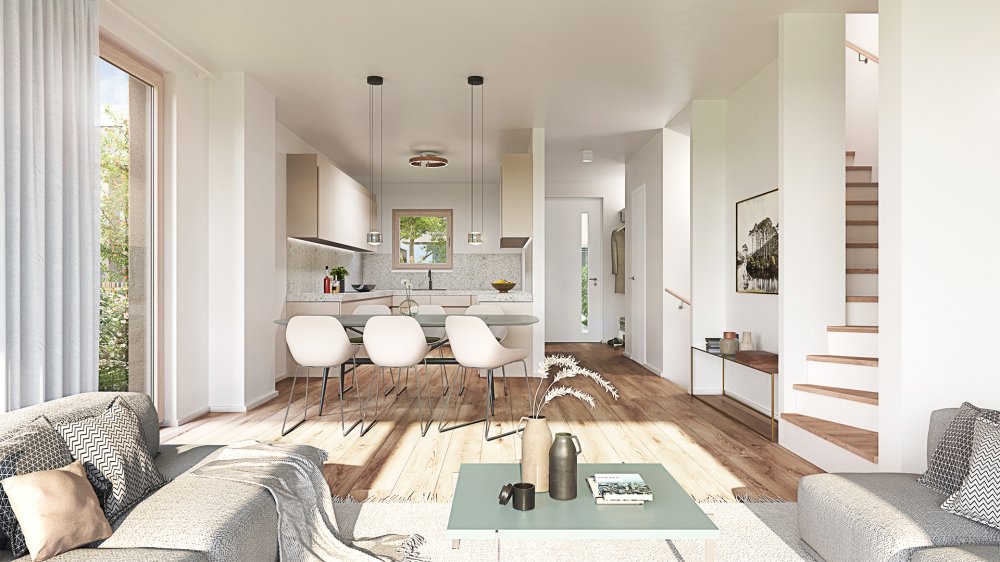 Lots of room to develop
Spacious, bright and modern living spaces thanks to exquisite interior planning; a valuable overall impression through the use of branded products such as real wood parquet, etc.; A bright and friendly ambience through floor-to-ceiling, generous window elements - in PARROT the valuable mixture of architecture and outfitting is right! A lot of space, a lot of light and a lot of individuality are good arguments for an excellent quality of life.
Modular and flexible planning
Now it's getting exciting: For every type of house you have the option of choosing between two room design variants on the upper floor. Either the spacious 2-room layout or – if you need more rooms – the 3-room layout. Let your imagination run wild - it's your home!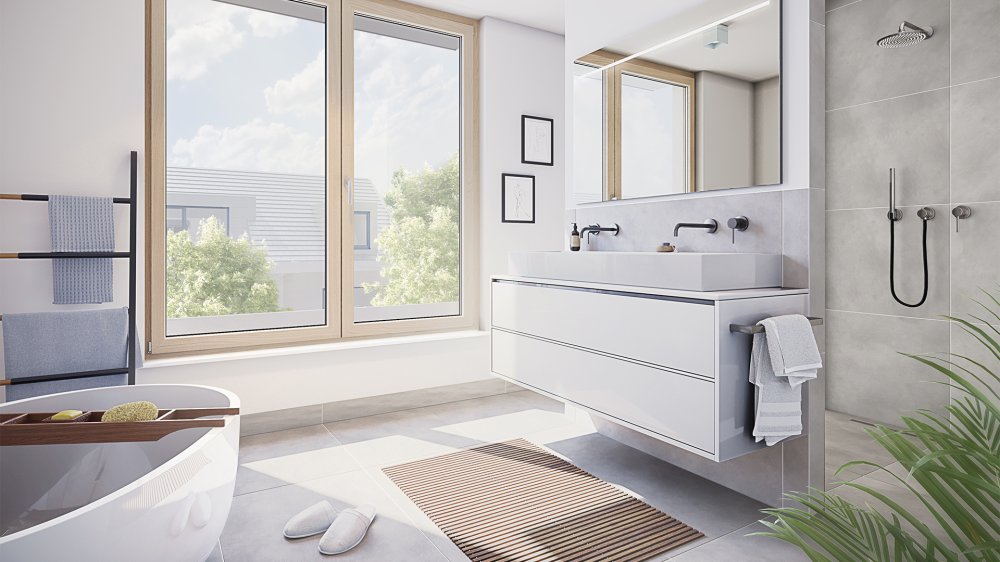 Bathroom culture with high standards
There are also several bathroom variants for you to choose from on the top floor, depending on your preferences. Whether with an oval free-standing bathtub, a classically modern bathtub or one without and with additional space - individual homes according to your personal lifestyle is the trump card at PARROT!
Bathrooms have long been more than just a means to an end in our lives – here, too, people try to express their lifestyle in the form of different furnishings, floors, colors and accessories. The bathrooms in PARROT create the best conditions for realizing yourself. Large-format tiles and high-quality, design-oriented fittings make the heart of quality-conscious people beat faster - because all these sanitary items are of course from well-known brand manufacturers.
Three outfitting lines: the choice is yours
Look forward to three outfitting lines that correspond to your desire for individuality and from which you can select your quality outfitting - feel-good guarantee included!
Krieger+Schramm

features

Plus

features

Premium

outfitting features
Three garden concepts: the choice is yours
Another highlight at PARROT is the free choice in garden design - choose between a playful natural garden, a linear modern garden or an edible garden where snacking is allowed.
Natural

garden

Edible

garden

Modern

garden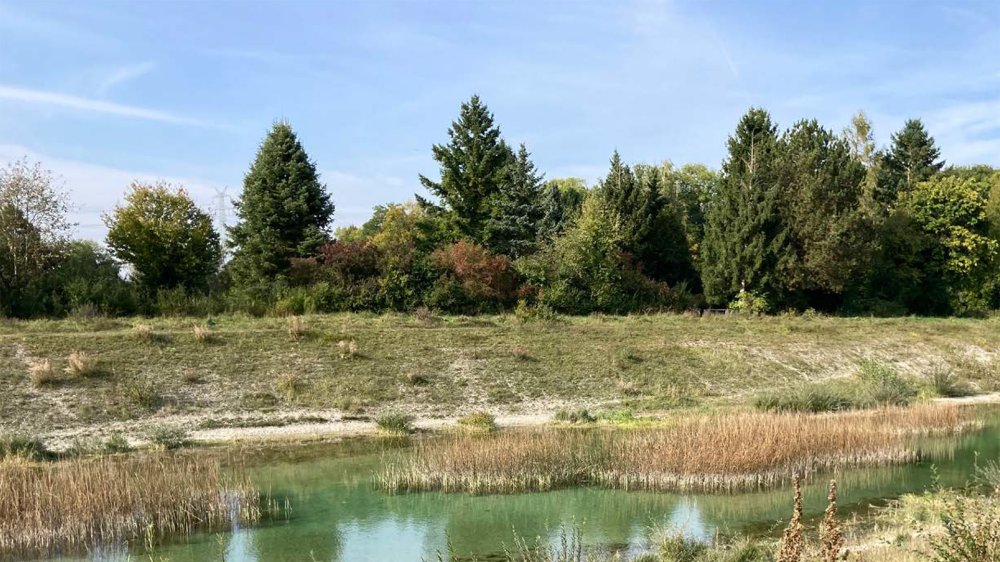 Location: Munich Allach - Between town and country
The open space plan illustrates the advantages of the outskirts of PARROT: The western orientation of the terraces with a clear view of nature, a small private road with no through traffic, the car-free area on the property thanks to the underground car park and the direct vicinity of the protected dry biotope Kies-Trasse Allach .
The Northwest of Munich has a lot to offer in terms of nature and local recreation! Right here, at the interface between urban and rural areas, there are wonderful opportunities to relax in nature with the Allacher Lohe and the Allacher Forst, an extremely rare Lohwald - from the Parrotstraße it is only a few minutes by bike there. That means living with lots of nature on your doorstep, lots of fresh air and plenty of space for residents of all ages.
With its special location in the west of Munich, the district of Allach offers everything you need for a family-friendly center of life. Shops for daily needs, daycare, primary and secondary schools, banks, etc. are all easily accessible on foot or by bike from PARROT. The Allach S-Bahn station and the connection to the city are only six minutes away by bike, and the nearest bus stop is only a five-minute walk away. A wide range of sports such as tennis courts or a MTB course for young people and the Allach "Gasthaus zur Schiessstätte" with a beautiful beer garden round off the range of leisure activities perfectly.