---
H20LIFE housing project in Oberdolling
Modern architecture meets idyllic landscape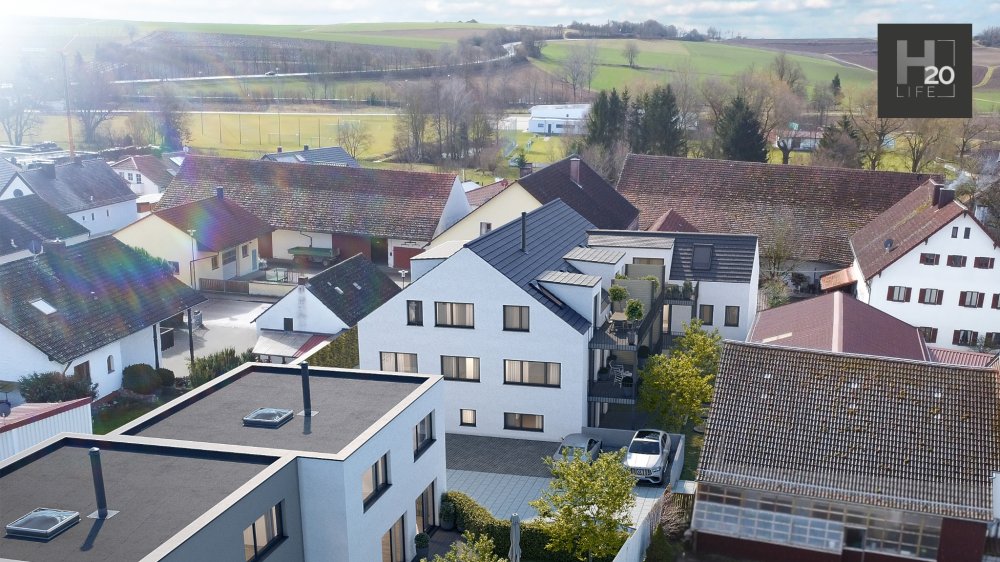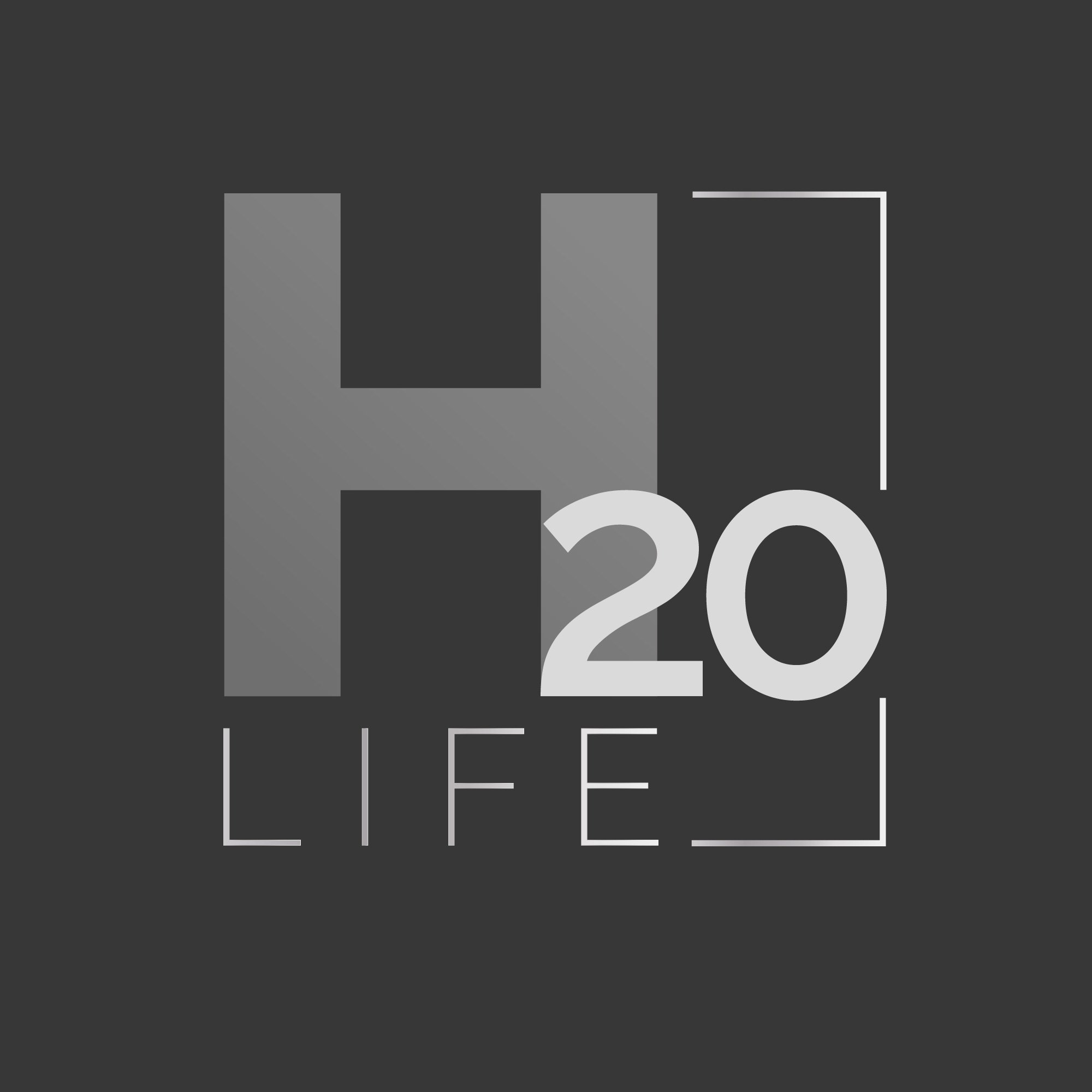 Apartments to buy | Germany, Bavaria, Ingolstadt
Urbanity, diversity, quality of life - for a future-proof, sustainable home in Oberdolling!
The residential units meet a wide variety of needs and desires - for singles, couples and families.
Commission-free for the buyer.
A modern and innovative new building of a 9-family house and 3 terraced houses is being built here.
Hand in hand with the competent partner
RST Wohnbau GmbH as developer
, this future-oriented and energy-efficient construction project.
The apartment building and the terraced houses will be equipped with ecologically sustainable and economical heat pump technology. At the same time, its residents are guaranteed high energy efficiency (energy efficiency class A+). The quality of the construction project is ensured by a certified construction controller commissioned by RST Wohnbau GmbH.
A total of approx. 1726 m² of land in a central location, architecturally sophisticated, an apartment building and terraced houses are being built to the "Efficiency House 55" standard and planned down to the last detail.
The successful floor plans of the apartments from 2 to 3.5 rooms contribute to residential comfort.
The apartment sizes are between 71.63 m² and 95.49 m². Each apartment has a spacious basement compartment. An elevator takes you comfortably to your apartment door or to any floor of the 9-party house.
Virtual Tours
Virtual tour: apartment 2 (ground floor)
Virtual Tour: Apartment 9 (Top Floor)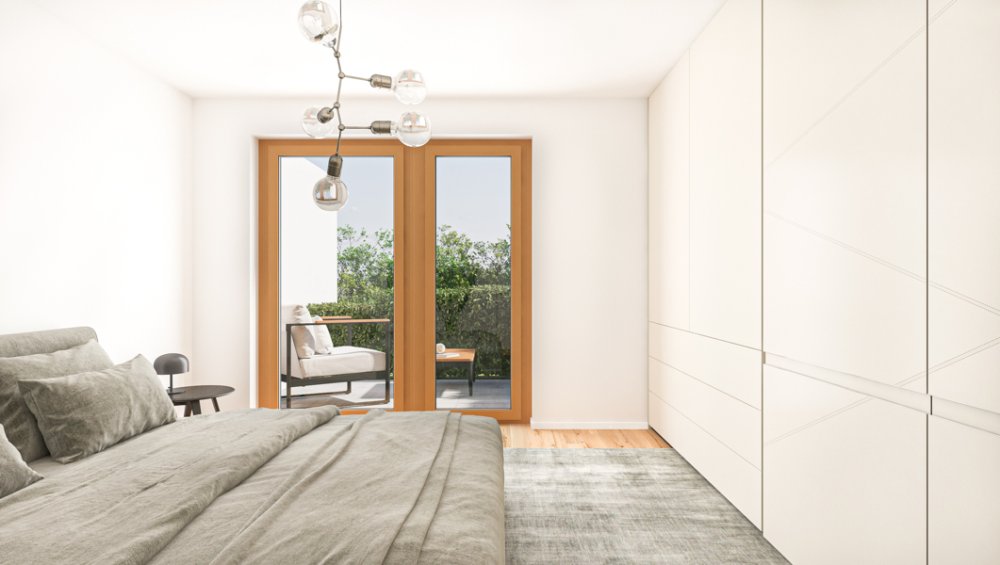 From ground floor apartments with a garden to prestigious top floor apartments with sunny balconies, there is enough space here to make your lifelong dream come true. They are characterized by their well thought-out room layout and sophisticated outfitting features.
Floor-to-ceiling window elements from INTERNORM with electric roller blinds and large skylights ensure maximum natural light inside. The ground floor apartments each have their own private gardens with special rights of use. The terraces and balconies face west and invite you to sunbathe.
The materials used have been carefully selected and the building services meet the latest standards.
In the interest of an energy-efficient, environmentally friendly and future-proof supply of the residential complex, a supply-independent, reversible air heat pump (very quiet) with underfloor temperature control (heating & cooling) will be installed as the central heating system. When it comes to the interior design of the apartments, your individual wishes are paramount: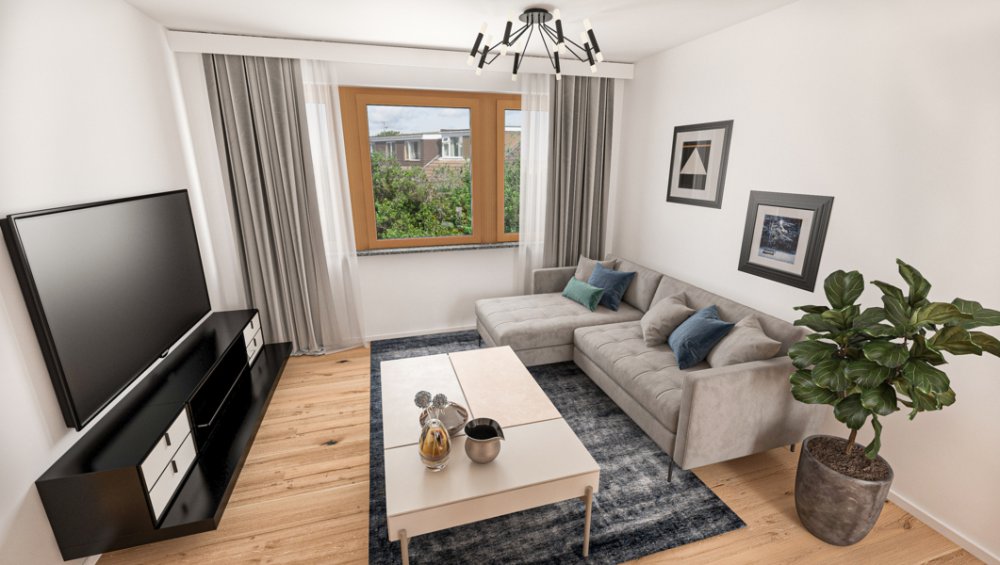 Choose your materials. Should it be real wood parquet or fine stoneware tiles? INTERNORM wood-aluminium soundproof windows with triple glazing are installed. First-class craftsmanship guarantees you a special quality of life and a high value retention of the property. To achieve these goals, RST Wohnbau GmbH maintains relationships with craftsmen and suppliers from the region.
The largely barrier-free construction of the apartments and entrance areas as well as the modern outfitting of the residential ensemble convey a comfortable domestic experience.
Completion including the outdoor area is planned by June 30th, 2025 at the latest.
2 outdoor parking spaces must be purchased in addition to the apartment optionally and depending on availability for:
€12,500 covered outdoor parking space
€10,000 outdoor parking space
The following parking spaces 1, 3, 4, 7 and 15 have already been sold, see open space plan.
Commission-free for the buyer.
Outfitting
Property highlights of the apartments in the apartment building:
Comfortable passenger elevator from the basement to the loft
environmentally friendly and modern heating technology via air heat pump with underfloor temperature control for heating and cooling
Heat-insulating triple glazing with INTERNORM HOLZ-ALU soundproof windows
separate bicycle cellar, each with a charging connection for e-bikes
Outside car parking spaces prepared for charging e-cars
Energy-saving efficiency house 55 with energy efficiency class A+
Brick construction with internal insulation
Valuable oak parquet
Interior doors painted white with stainless steel handles
High-quality tiles and natural stone coverings
Design bathrooms with branded sanitary fittings and concealed fittings
Large, floor-level showers with stainless steel wall drain
Each apartment has a washing machine and dryer space in the laundry room
Modern network distribution boxes
Fiber optic connection for best internet speed
Largely floor-to-ceiling windows with electr. Aluminum roller shutters
Domestic ventilation for an ideal room climate
Magnificent sun terraces and private gardens
Location: Oberdolling near Ingolstadt
The H20LIFE residential project is located in the municipality of Oberdolling, which is about 18 kilometers east of Ingolstadt and belongs to the Eichstätt district. It has a population of around 1,400. The nearby location of the Altmühltal Nature Park is also worth mentioning, so you live where others vacation. Because of this, it not only offers a wide range of leisure activities but also good transport links and proximity to a wide variety of shops for daily needs such as bakers, butchers, banks, general practitioners, kindergartens and much more. Overall, the location of the new build apartment building is very attractive and offers easy access to the possibilities of the next municipality/city. It is an ideal starting point to explore the area.
Probably from May 2023 there will be an express bus line from Altmannstein to Ingolstadt. A stop is planned in Oberdolling.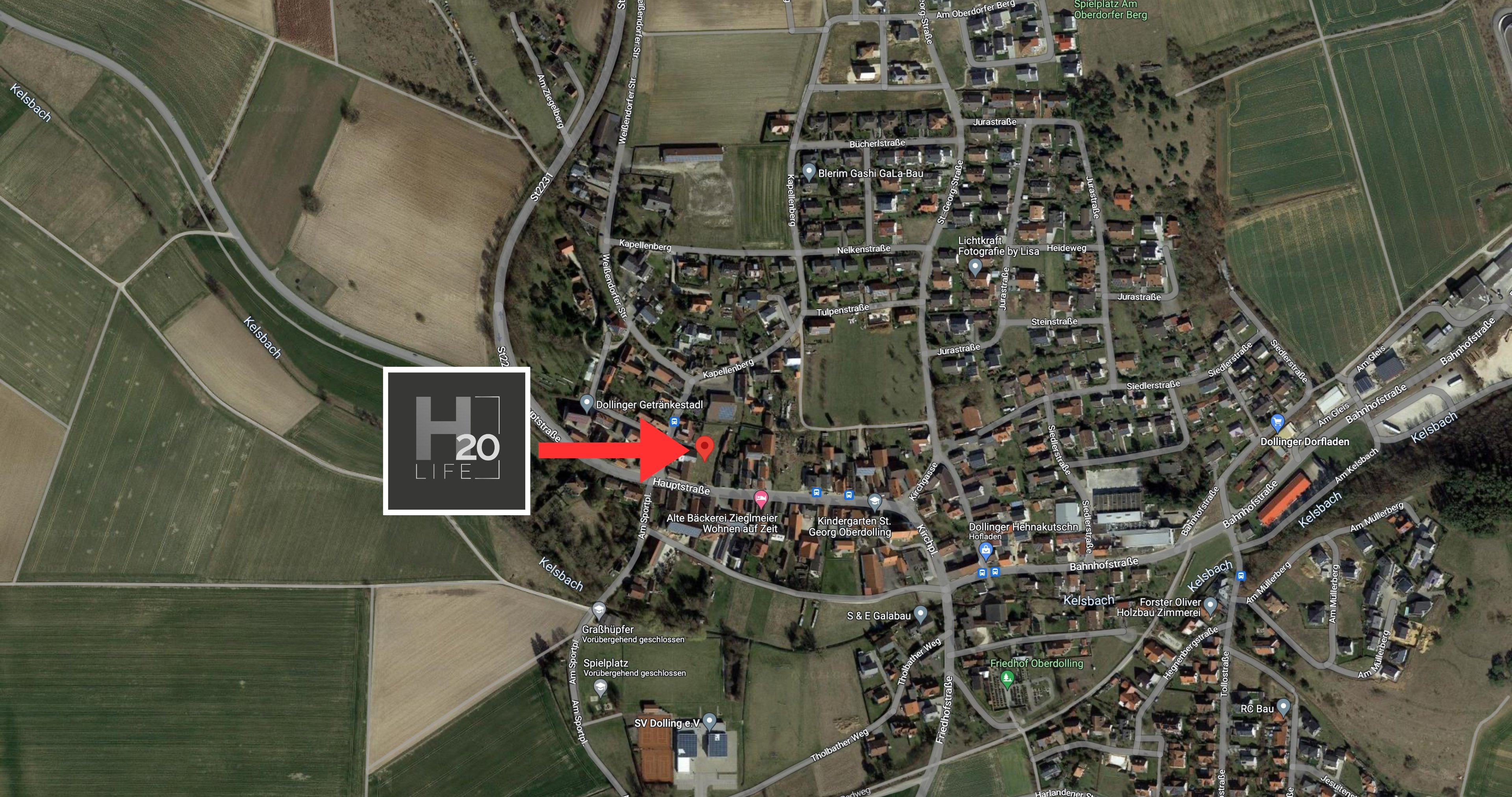 In and around you will find:
Kindergarten, day-care center
Secondary Schools
Baker, butcher, beverage store
Roßschwemm (event center)
Sports ground (tennis, football)
Bank branch
Indoor and outdoor pool in Kösching
Kisching Clinic
General Practitioner
Ingolstadt Village
Ingolstadt approx. 18 km (20 min)
ENGEL & VÖLKERS Ingolstadt - Fuderer Real Estate GmbH page 5
AUDI AG approx. 18 km (20 min)
Main train station approx. 18 km (20 min)
Munich about 90 km ( 60 min)
Nuremberg approx. 100 km ( 60 min)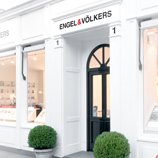 Contact your personal advisor
Engel & Völkers Ingolstadt
Fuderer Real Estate GmbH
License partner of Engel & Völkers Residential GmbH

Monika Duska
Donaustrasse 7
85049 Ingolstadt
Phone: +49-(0)841- 99 36 53 - 0
Mobile: +49-(0)151- 10 62 84 76
Homepage: www.engelvoelkers.com/ingolstadt
[email protected]
Note
Fittings and the like shown in brochures, websites or other marketing documents that were not named in the building description or in the purchase contract are design proposals and therefore not the subject of the construction work owed.
The illustrations in the building description, exposé, online tours, etc. are technical renderings based on the architect's plans, which are intended to visualize the character of the ENGEL & VÖLKERS Ingolstadt - Fuderer Real Estate GmbH Page 3 building. Details of the illustrations such as design of surfaces, choice of colour, height and design of the balcony parapet, design of the outdoor area, etc. are not binding and can be adjusted during the construction phase depending on the architect's concept in the context of the building description.
We reserve the right to make changes to the construction work and the selection of materials or building materials, insofar as they are necessary, equivalent and reasonable for the purchaser. We also reserve the right to differences in dimensions, static and structural measures that result from architectural, construction and approval-related reasons, but have no influence on the quality and use of the building.
The property developer is RST Wohnbau GmbH.
rst-wohnbau.de