Residential type
Condominium
,  
Maisonette
,  
Penthouse
Price
343,000 € - 1,020,000 €
Number of rooms
2 - 3, 5 Rooms
Ready to occupy
On request
Features
Elevator
Balcony
Floor-to-ceiling windows
Roof terrace
Underfloor heating
Parquet flooring
Terrace
Underground parking
Open kitchen
Walk-in shower
Shared guest toilet
Naturally lit bathroom
Real wood parquet flooring
Storage room
Wheelchair accessible
Shared garden space
Partly accessible
Communal heating / power station
Utility room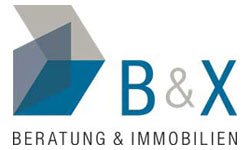 Provider
B&X BERATUNG & IMMOBILIEN
About this property
Property ID 16455
5.149 Project views
Last updated on 10.05.2019
Project website:
Legal notice: The information provided about this property is an editorial content contribution from neubau kompass AG. It is for information purposes only and does not constitute an offer in the legal sense. The editorial content offered here is published and controlled by neubau kompass AG according to §2 TMG. Information about commission payment obligations can be obtained from the provider. All information, in particular regarding prices, floor area, features, outfitting and readiness to occupy, is subject to change without notice. Errors excepted.
More properties nearby
Property types in Nierstein
Real estate locations near Nierstein
Distance to Nierstein up to 20 km