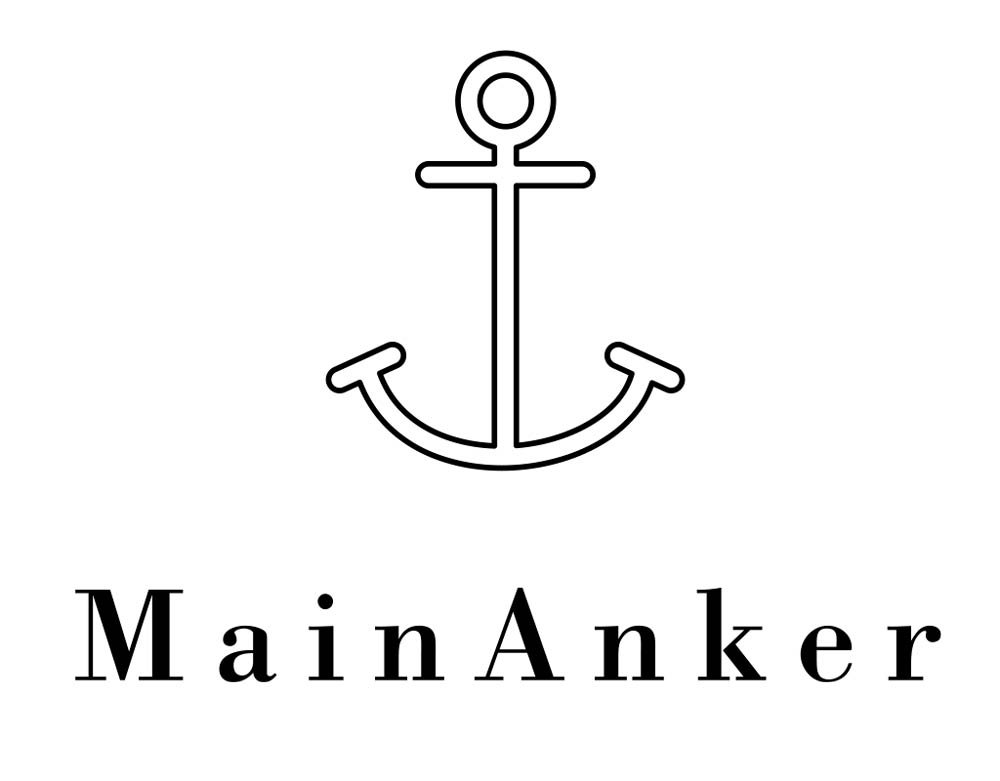 MainAnker - Beautiful Prospects
Rheinstraße · 65795 Hattersheim am Main
MainAnker consists of two distinctive buildings, each with their own unique character – in an unobstructed waterside location.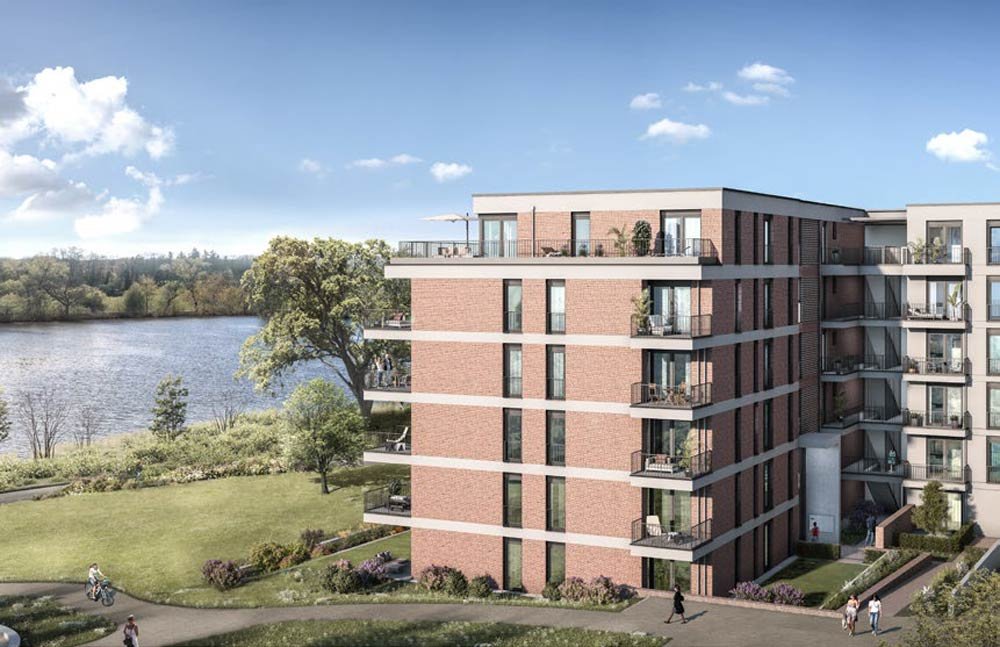 The Houses
The architecture of both buildings captivates with its elegance. The buildings form striking corner points adjacent to shared green space. This green center is intended as a residents' meeting point with a playground for the kids so young and old can relax and unwind. With 1.5 to 5 rooms, the condominiums offer plenty of space for individual ideas.
Immediately in front of the buildings, the green space connects the condominiums with passing boats on the river Main. The public Main Cycle Path runs along the river, too.
The Outfitting
This is what home feels like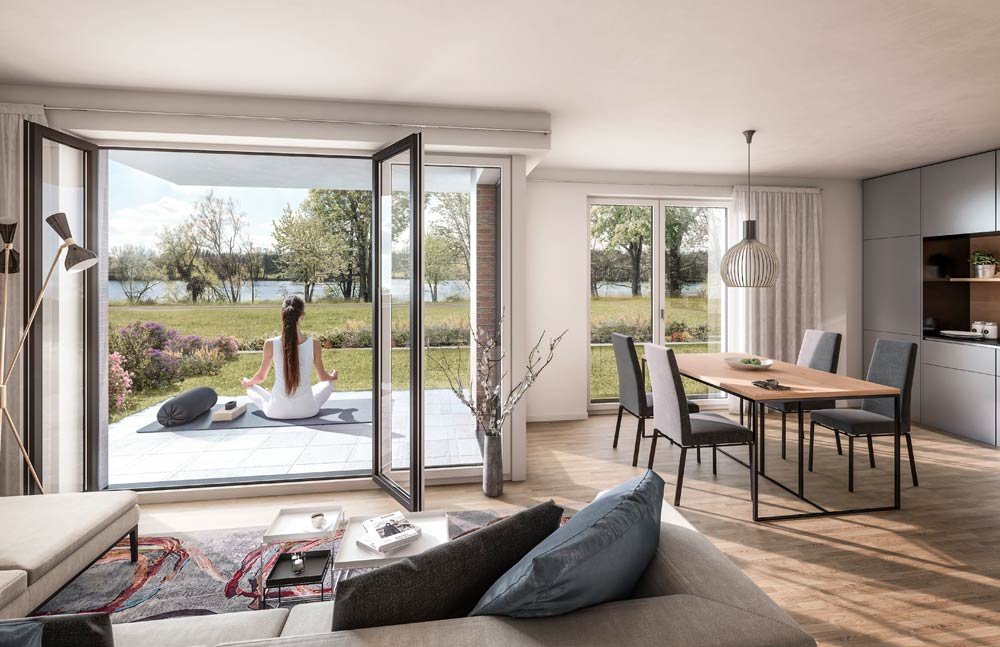 Outfitting highlights include, among other features, underfloor heating, high-quality solid oak parquet in the living rooms, large-format wall and floor tiles in the bathrooms and contemporary sanitary ceramics and fittings from well-known manufacturers (Laufen, Villeroy & Boch, hansgrohe). Walls and ceilings are hung with painter's fleece, fittings and switches are durable and of timeless brand-name quality. Generously dimensioned, light-flooded rooms create a feel-good atmosphere. Floor-to-ceiling windows open up a view of the countryside and the Main.
The Location
Everything is flowing here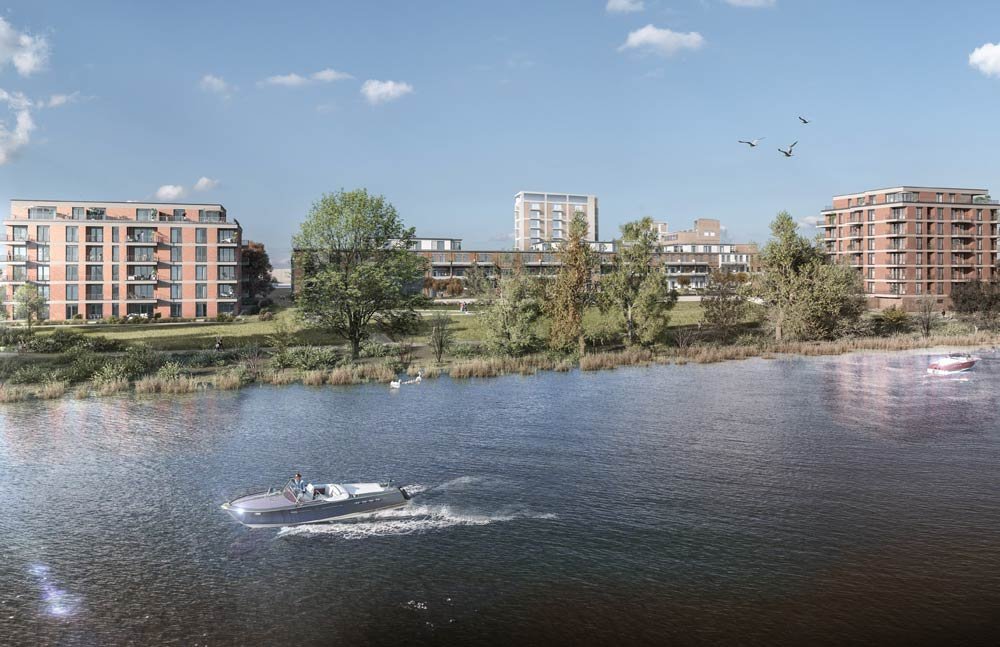 Settle, enjoy, anchor. The banks of the Main right on your doorstep makes every day a holiday, has a calming effect, and exudes peace and relaxation.
Hattersheim am Main lies at the gates of Frankfurt, belongs to the Main-Taunus district and is divided into the three localities of Hattersheim, Eddersheim and Okriftel. Almost 29,000 people live in these three communities.